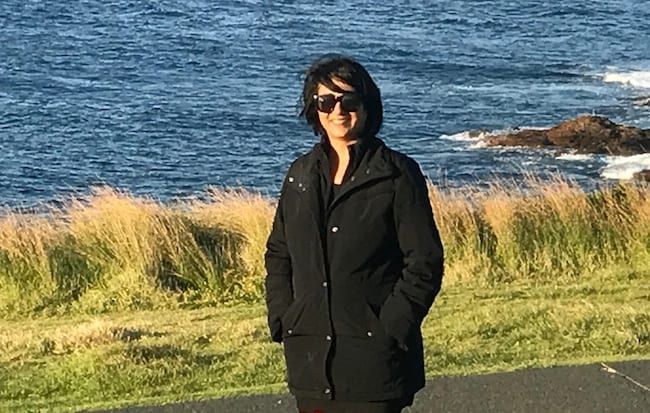 I've realized that people all around the world are the same, different nationalities, color, caste religion don't really matter. What matters is that how much kindness, compassion, and respect we share with each other. It makes life so liveable, so loveable. If you just open your arms and look up the sky is yours to behold.
I grew up in Army cantonments with a highly disciplinarian dad — a war veteran in the 1965 Indo-Pak war. From my father, I learned how diverse a person can be and yet be compassionate and humane.
I was schooled in 7 different schools and finally did my masters in English literature followed by B Ed. After my marriage, I went on to get a PG diploma in Psychological counselling as well.
I have always loved learning new things and to work with people. I chose to be a stay-at-home mum for my two kids, while grabbing every opportunity to learn and work that came my way from running a Playschool to working in The Oberois, Bangalore. I also learned Reiki in 1990, which led me to different meditative practices. Since I had a lot of interests ranging from reading, cooking, meditation, yoga, I always made use of small windows of time to pursue them.
These are the same virtues that I've tried to inculcate in my children. My younger one was diagnosed with severe bronchial asthma at the age of 2 months, we looked for a cure everywhere but medical science didn't have a cure just yet. Following a simple healthy routine with discipline and perseverance helped us through — with a great lesson that 'just do the right thing day after day and results will come'. And my son, went on to do his Masters and Ph.D. in Penn State in cold weather as severe as -20 degree Celcius.
All my life, I've enjoyed sharing my time, skills, knowledge with others and making a difference in their lives.
I've known about Swamiji since 2011 and finally had the privilege to meet Him for the first time in Dec 2014. With His grace, I extend my hand to anyone who wishes to hold it, so that we might walk together towards happiness, peace, and contentment.