Sanatan Dharma has various schools of thought which includes Vaishnavas , Shaivas , Shaktas , Saur , Ganpatya etc. The divine has been depicted in various ways sometimes He is MahaVishnu , sometimes Sadashiva , sometimes Mahadevi.
If you see the vishwaswaroopa of shri hari in bhagwat geeta.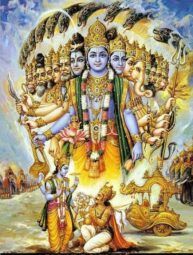 It shows the Supreme being has many faces he is Vishnu , shiva , brahma and so on.
Similarly Mahadevi has many faces she is
Mahaluxmi , maha saraswati mahakaali , durga , maa tripursundari and so on.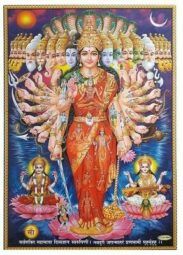 One of the many forms of Devi is known as Lalitambika Tripursundari.
She is depicted to be very compassionate, kind , ashutosha , quickly becomes happy and comes to help her child in need.
In Shree Vidya kul she is the Supreme Goddess.
One of the Dus Mahavidya , she is said to appear to kill Demon Bhandasura. Bhandasura was made by a Shiv gana when Bhagwan Shiv burnt kamdeva to Ashes. A shiv gana made a statue out of those ashes and put life into it. It took the form of Bhandashur. Devi Parvati took the form of Lalitambika to kill Bhandasura.
Ways to worship Devi Lalitambika:
Recitation of Lalita Shasranama.
Recitation of Shree Suktam.
Recitation of Khadgamala stotra.
Worship of Shree Yantra.
Jai Lalitambike.
---