Northeast diaries:
Iam rewriting this so as to re-experience my past.
Soon after my basic induction training , my first posting was in North East. In north east, it was in last town. I was literally at last geographical point of India. Though many of my colleagues hated being posted in place where thing is new & lack of basic services, for me it was absolutely sheer excitement . It was dream come true. Towns on top of hills & forests everywhere & houses above clouds. Here are few observations as an outsider.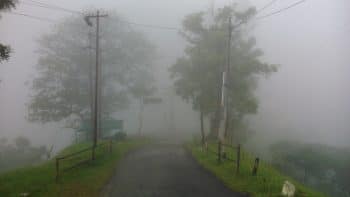 Cuisine : I'm mostly vegetarian and now imagine where I was posted, I could get only 3 vegetables (potato, cabbage & squash. Occasionally carrots). At times my cook made pakoras from jungle leaves. For water , we saved rain water for 6 months in syntex tank. We boiled it & used it. Otherwise, we have to go 30 kms down hill to get water from stream.
In town, there was no fast food or hotels or KFC etc. Tea shops had different kind of tea. Bangladeshi immigrants served occasional samosas. Now coming back to cities, iam always shocked at diversity of food items & food shops every 100 meters. So much of food & variety & plenty of water. There we used to eat ,Maggi,ketchup etc which actually were expired dates hence sent to these remote locations by companies.
Locals eat mostly non-vegetarian which includes dog, pig, snails, bison etc. Though many north&south Indians feel strange at food habits, we should know that food & clothing is decided by geography. North east is hilly region hence never had cultivation on large scale so had to depend on animals for food. 
Racism : Yes , Racism exists. Discrimination exists. Just like North East folk are subject to snide remark and few cases of assault in places like delhi Mumbai etc, even mainlanders are often subject to some harassment. But my experience in north east made me more mature. Now I strongly believe that Humans always finds a reason to discriminate. Be it colour or tribe or nationality or sex or whatever, Humans discriminate. But once we start dialogue, in local languages, most of differences would fade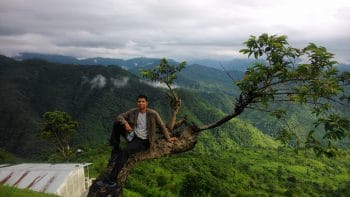 Initially when I was called "you Indian " I was highly offended. But when people don't know each other, false impressions arise. I picked some local language, participated in their activities, soon they became very good friends that when I fell sick , entire village prayed for me. They taught me what cleanliness & harmony is. They are ultra clean & wash every nook & corner till it shines.
Communal harmony:
Local people are highly endogamous. Rarely marry out of their tribe. (Guess their gene vitality must be coming down). Entire village remains highly united. Every one is related to everyone (almost). Once one high rank bureaucrat commented on my saving habit : Praveen, I really admire you mainlanders saving habit. We never save. Iam trying to inculcate that habit among my staff but they refuse to comply. I replied : Sir, we save coz our future is insecure and we fear tomorrow . we fear no one will take care of us in time of need. Money is our security. You never need to fear this. In any calamity , entire society will stand by and help each other. You folks dont have selfishness and cunningness of mainland and that's really worth emulation by us. You people live for today, celebrate today and enjoy your lives ..but we save for tomorrow which never comes.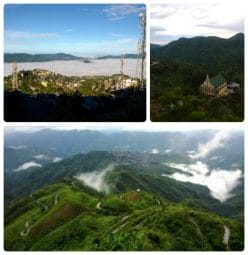 Long before swatch bharat came into vogue, locals practiced it part of culture. Once a week or month, all locals come together to clean their localities. This is concept of Tlawmngaihna . Well, I cant pronounce it nor can be literally translated into English. It can be said as code of ethics which knit the society. Its like dharma of tribe which puts welfare of society above others.
Sun rises at 0400 hrs & sets at 1700 hrs. Entire village finishes dinner by 1800hrs & breakfast would be at 0600hrs. Here there are no cases of eve teasing or crime on woman. I once saw two ladies walking calmly on road at 0300 am. Imagine that.
Inner Line Permit (ILP):
For any outsider to enter some states of north east, they need ILP. Some colonial vestige but very contentious issue. Some people hate such system and some love to have it. For people coming from mainland , taking a visa-like-ILP in their own country to enter a state is like insult. Personally I didn't think much, as Govt employee , it was not needed to me. But in my opinion such a small population these states have (mere 10-11 lakh), its natural for natives to fear losing identity and inundation by outsiders either culturally or economically .
However how effective ILP is enforced , that's matter of debate. Quite often NGOs use excuse of ILP for extortion of money. Despite of having ILP system, illegal migration of tons of Bangladeshis and Burmese is witnessed.
Church is supreme :
Mizoram and Nagaland are Christian states : Meaning all natives are 100% Christian. Another most common thing we would get to see is there are churches in each and every locality. We can say there are more churches than schools . As there are no film theaters, Bars, hangout places, Church dominates every aspect of their life. Churches keep buzzing with activity all day viz Sunday attendance, tithing, youth clubs, choirs, youth groups almost daily. They dictates what's right or wrong for society. Politics comes secondary. There are no alcohol shops coz church banned it despite politicians wanted those. Sunday is total curfew for all activities.  Entire state goes into state of prayer & sabbath. Ironically yoga day fell on Sunday. State administration just rejected it saying Sunday means only Sabbath.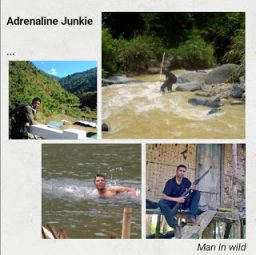 What else did I do???
In brief I can say I made great life long friendships, enjoyed wonderful experiences. I befriended almost everyone in my village. Everyone , from Important to Insignificant. From chai walla to Church leaders to local tribal leaders. Bureaucrats to Burmese Rebels to battle hardened Indian army wallas to . Some of friendships will endure forever. Some relationships will be surreal memory for all time to come. I climbed tallest mountain , swam in rushing streams in valleys, trekked in dense jungles, learnt many skills, read hundreds of books, enjoyed local culture, lived life to the peak.
---