to have something
is also not having it
and to not have something…someone
is also having it
for transience like the breeze
blows from one moment to another
what is lost
is merely perception of reality
what is truly gained
perhaps nothing at all
if in the heart of gain
there's not the name of the Lord
just as a nameless silence
burrows in the spirit
the five senses live deep in the mind
the need to have grows from there
from a seed into a giant tree
fruits of such tall desire
are sweet joy and ripe pain
in varying degrees
oh we know this truth
each one of us
yet like a moth to fire
we rush to the pyre of hankerings
to what end are we
chasing what we seek
is it not in standing still
we feel complete
not just anywhere
but the holy presence of the grand Lord
all roads surely lead to Him
some take years
some centuries
some have yet not been found
well whichever road we are on
let's strive to rid ourselves
of what we have and have not…
Related Q&A
Lord Shiva is easily pleased! What's your experience?
Jai Shri Hari!
Lord Shiva is called Bholenath, the one who is easily pleased!
Is it true that he is that easily pleased than Lord Vishnu?
(I believe in both of them as the same divine - HariHar!)
What's your experience with lord Shiva?
Thank you in advance.
Om Namah Shivaya!
Har Har Mahadev!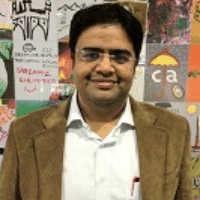 AkshayOm
replied 2mo ago
Jai Sri Hari bhai. You can never worship Mahadev thinking he is easily pleased. It's the same Mahadev who moved his toe to crush Ravana under a mountain and yet melted when he sung Shiva Tandava Stotram. It's the same Mahadev who pulled out one hair to create Bhairava and yet wept in agony for Sati. You can only love him because he wants you to. The eternal Yogi, the first guru, the king with no crown. Only his love can tell you the meaning of love. 
Which is Your Favourite Discourse by Swamiji?
Sri H
asked in Spiritual Wisdom 1mo ago
Jai Shri Hari!
Mine is Insight on How to Meditate.
I would love to know your favorites.
Also please provide links to the respective video.
Side Note: As I don't know hindi, please add links to the videos that are available with english subtitles (almost every video of swamiji is present with english CC except few)
Thank you.
Har Har Mahadev!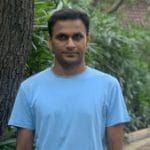 ajay S
replied 1mo ago
Hello Sri ji,
Very hard question you have asked, to pick favorite video of Swamiji 🙂 . I just love his each and every video. I have picked two which i saw quite long back and loved it:
https://www.youtube.com/watch?v=bEXUBtf2ET0 - Suffering and You
https://www.youtube.com/watch?v=lp22PH6BUO0 - The Journey of Self-Evolution
- Jai Shri Hari!!
What is the most beautiful emotion/feeling you have for Bhagwan?
Well, we all love Bhagwan so much, so in order to express your love for Bhagwan. What is your favourite bhav(emotion or feeling) that connects you with Bhagwan instantly? 
Jai Sri Hari 🙏
Sri H
replied 2w ago
Jai Shri Hari!
The only emotion that connects me to Bhagwan instantly is Loneliness.
Because I am never alone, Mahadev is always with me. I can feel it. I can experience it every moment when I think I am lonely.
He is always with me and I have faith that he will forever be with me.
Thank you.
Har Har Mahadev!
What is your own quote of the year?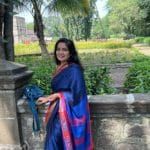 Surekha C
asked in Self Discovery 1mo ago
Like I have discovered this wisdom in relationships.
Give what they want.
Take what you want.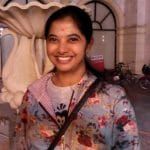 Manjul...
replied 1mo ago
Whatever you do, give your 100% unless you are donating blood!!
What is the most beautiful virtue of Bhagwan, you have recently imbibed/ thinking about ?
When I was child, I read somewhere that to love Bhagwan is to imbibe his values that he stands for in your being.. is the most beautiful way of loving God. Here, we all love Bhagwan dearly, have you imbibed or thinking to imbibe one of the virtue of Bhagwan in your being. What is that single most virtue close to your heart? Do share yourself. 
Anu D
replied 6d ago
Being fit, attractive and always smiling😉😉❤️❤️
AUTHOR DETAILS
IN
A graduate from Sophia college & an MBA. Turning point of my life was meeting my master. I love pestering God with fervent praying and am certain SriHari hears my prayers.
---