He was disturbed by the pigeon making noise outside his window. Mr Sharma looked at the clock next to his bed, it was 4:30 AM. Too early for the birds to coming around, compared to their normal time for 7AM. Mr Sharma decided to get up anyway, as it was close to his normal wake-up time of 5AM. He noticed Savita was in deep sleep. She had coughed a few times during the night and had requested him for a glass of hot water. He was just hoping that the cough was nothing serious and she would be fine when she wakes up.
It was 5:15 AM by the time he was done with his morning ritual He checked in the fridge and noticed there was no milk. As Savita decided to surprise him with his favourite kheer last evening (with minimum possible sugar) and hence had used up all the milk. He decided to change and join his Laughter Club Gang in the Bhagat Singh Park for the morning walk followed by Chai at the 'Tapri' close by. The good part of being 65 is that one does not have to take many decisions, they get taken automatically.
As he walked to go out from the main gate, he noticed Mr Khanna getting out in his rusty Old Maruti 800. " My daughter, Kavita is coming down with family from Chicago today, so heading to the Airport to receive them." Mr Khanna exclaimed with lot of enthusiasm. Mr Sharma smiled and waived to him in return. "Drive Safely' he replied. That reminded Mr Sharma of his daughter in Delhi, Preeti. It had been 6 months since they last met her and her family in Chandigarh, when they had come over for Diwali. While he was hoping to meet in summer, Savita mentioned that they might have other plans. He still remembered how the house would go abuzz with the kids jumping on the sofa and running all over the Kothi with five bedrooms.
As he entered the gate of the Park, My Chawla welcomed him with a 'Sat Sri Akaal". Mr Chawla had just come back a few days back from Los Angeles, having spent their customary 3 months in the year with their son Ritesh in New Jersey. "Ritesh has gifted me some brand new golf clubs from Taylor Made, that i had been wanting to replace for a long time. Cannot wait for our round of Golf this weekend", Mr Chawla exclaimed enthusiastically, as Mr Sharma gave him a warm hug. They both soon joined the group of friends already doing the customary warm up routine before the Laughter session. Rajan, the bright chap in his early thirties, who had given up a budding corporate career in Delhi to focus on community work, had been the champion for the club, encouraging all of them to come at least 3 times a week, if not daily. Mr Sharma had build some really good friends here, thanks to the club meeting.
As they got into the laughter routine, he noticed that his close friend Balbir Singh was again absent. He had called him last evening and the call was not responded to either. He was worried now. He decided to check at Balbir's home on the way back after the exercise. Balbir had complained of some chest pain since coming back from his vacation in Dehradun with his son and his family. Having lost his wife 8 years back, Balbir used to look forward to seeing his son and family and while he enjoyed the vacation in the mountains, he found the cold a bit hard to handle this time.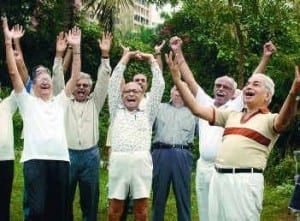 As the laughter session ended on a high, pun intended, they all gathered at the Tapri for their morning cuppa of tea. Chotu handed over his kulhad of 'pheeki' chai to Mr Sharma with his trademark smile. Chotu helped his dad Ramakant at the Tapri in the morning, before rushing to the private school run by an NGO in the neighbourhood. Ramakant, while feeling guilty of engaging his son at the Tapri, was sure about the need for education for Chotu, so he does not end up in the same profession. Mr Sharma and other members had collected funds to ensure Chotu can join the private school and get a slightly better education, as he entered in sixth grade.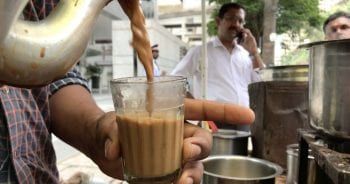 "Aaj bhi nahin aaye, aapkey shriman 'Acche Din', Rakesh bhai!!" Mr Kumar laughingly mentioned, gesturing towards Mr Chawla, the die hard BJP supporter in the group.
"Maine to suna hain, ke Section 377 ke amendment key baad, Acche Din Vikas ke saath kahin bhaag gayein hain !!!" Mr Khanna added, which lead to a rapturous laughter in the group.
"When we have politicians like Rahul Gandhi in the opposition, we can actually do without the Laughter club, for our daily dose of humor", Mr Chawla spoke in his defense. ' All that they are doing, is making fun of Modi, instead of proposing any viable alternatives for growth'.
'Your BJP did the same thing, when they were in opposition, Mr Chawla', exclaimed Mr Khanna "They also focused on making jokes or blindly questioning the government action, instead of proposing any constructive ideas. And now that they are in the Government, they are now justifying the very same actions as being correct" !!
In the end, Rajan passed around the box of mathri, that his mother had made for the group, promising to get some fresh made Besan Laddu on Sunday.
Seeing Balbir's house locked as he passed it, Mr Sharma tried his no and he got 'out of network' message in Haryanvi. Maybe his son has taken him to Medanta Medicity in Gurgaon for a check up. He decided to go home and leave a text message, needing his specs to do the same.
'I have told my sister we will not be able to come today for lunch. Raghu just called and again he has found s a silly excuse for not coming. I am just fed up with you and your unreliable driver. I am not sure if we are paying him for working or for NOT Working." Savita exclaimed angrily, Tying her saree pallu around her waist, as Mr Sharma entered the house. " Oh Oh, i know you are angry but, for a moment, assume if his reason is true, then we need to be kind to him. In my early days, I also had to struggle and if I did not have understanding bosses, i would not have succeeded at work, the way I did. You will not understand this. Why dont we just take an Uber then". This was a usual problem in the Sharma residence. The attendance of the driver and maid was as much a certainty as that of a potential upside of the stock index on any given day !!!
After putting on his specs and dropping the text to Balbir, Mr Sharma sat down in the balcony to read the daily, The Times Of India. More and more pages were dedicated towards full page advertisement, mostly by e-commerse and other online companies. the amount of 'decent news' had gone down, even in the regular sections. All that the media needed these days, was masala, which, unfortunately, meant more news of crime, rape, murder and public sector scams.
"Today, we are going to the Lenskart store in Sector 15 market and getting you new specs. How long can u carry on with this broken frame? its an embarrassment to be seen with you wearing those. Agree that they are special as you father gave them to you, but that was 8 years back, when he was still alive. Time for them to also move on'. Savita ordered while serving hot parathas with pickle and yogurt. When Savita mentioned with such authority, Mr Sharma would dare not challenge or counter argue. 'Okay, lets go in the evening then. But I will get color of my choice'. "As long as you are not trying to look young with those red of green frames, I will be OK' Savita said laughingly…The smile on Savita's face brightened up Mr Sharma, the smile that had charmed him 52 years back, when he met her for the first time. She had accidentally dropped the dupatta while serving tea and smiled apologetically. The Engineer from Chandigarh fell for the Commerce grad from Amritsar, with the fall of the dupatta…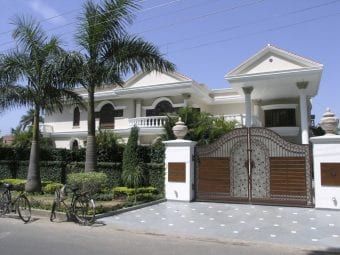 ---