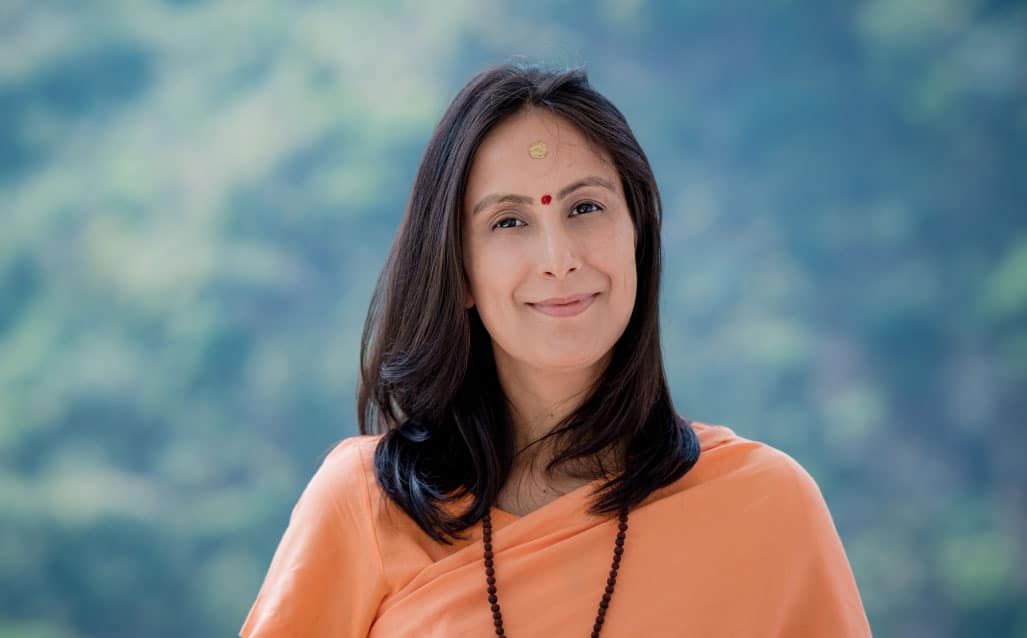 Long ago, I have also gone through that phase when I found myself in a deep dark tunnel of confusion and grief. Like you, I found the courage to reach out and seek hidden answers or find light at the other end.
I took my first step towards sannyasa, a life of devotion and service to humanity, when in 2019, I was blessed by my most revered Guru, Om Swamiji, with white robes signifying Brahmacharya. Continuing on the path of self-purification and service, I'm blessed with the opportunity to take a leap on this journey with complete initiation, a holy gift to adorn the sacred ochre robe. It's a new birth, an opportunity to start from scratch and, therefore, a new identity, Sadhvi Nishtha Om. Many obeisances to my Guru for hand-holding me onto this final step towards an endless journey of Self-realisation, Bhakti and Service.
Prior to my initiation, I worked as a Psychic Consultant, Motivational counsellor, and a Psychotherapist.
My inner journey began in 2008, while discovering the ways to heal the unhealed parts of my unstable life. I felt an uncanny inclination towards Spiritual Tarot Cards and with divine grace, Bhagavad Gita Deck came in my life.
To efficiently connect with people, I pursued summer school courses in 'Psychology' and 'Adolescent and Young Adult Development' from the Harvard University, USA in 2008. The course piqued my interest in the field of Therapies, Alternate Healing, Counselling and I went ahead to attain a Masters degree in Clinical Psychology from Delhi University. I later worked actively as a Clinical Psychologist and Psychotherapist with children, adolescents, and adults.
At the Ashram I have been involved in facilitating Self Transformation Camps for Children. I feel fortunate to manage the most beautiful Library at the Ashram. It's a world of its own where one not only comes across the wonderful works of amazing philosophers but also many people. This also engages me to conduct interactive book reading sessions during the events.
It gives me immense pleasure and satisfaction when I connect with people at a deeper spiritual level. Motivational Counselling, Therapeutic Meditation, Inner Child Healing, Cognitive Behavioural Therapy (CBT) and Emotional Empowerment Technique (EET) are some of the tools that I use in helping others.
It has become the objective of my life to pass on the unconditional support and trust as I received it. I was shown the path of strength, hope, and faith and now I am committed to lend a helping hand to whoever reaches out. This I want to offer as an act of gratitude to the Divine.
Hence, I'll try to walk with you, hand in hand through Life which is but a garden of flowers with some weeds along the way, not a dark and endless tunnel it seems to be.
Let me help you like I was once helped!