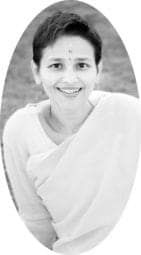 Sadhvi Vrinda Om was initiated into sannyasa by Om Swami in 2016. A graduate from Sophia College, Ajmer, and an MBA, she briefly worked for Thomas Cook but then the writing-bug bit her and she took to full-time writing. Her works have been published by Penguin, Jaico, and HarperCollins. She also happens to be an award-winning poet. "Poetry lets me express the inexpressible," she says.
The turning point of her life was meeting her master, Om Swami. Sadhvi Vrinda's mesmerizing non-fiction, Om Swami As We Know Him, and Book Of Faith have been hailed 'transformational' by many readers. Her sole purpose in life is to help others find that inner peace that comes by walking the spiritual path.
Her latest book, A Prayer That Never Fails, has touched the lives of many people who have loved the truth and honesty in her writing.
Sadhvi Vrinda loves running and pestering God with fervent praying (sometimes both at the same time). She is certain that Sri Hari hears her prayers. Read more…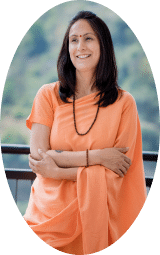 Sadhvi Nishtha Om was initiated by revered Om Swamiji as Brahmacharyni in April 2019, and subsequently, in April 2022, she was blessed to be initiated into Sannyasa.
Sri Badrika Ashram being her permanent home, she dedicates her life to selfless service with an absolute surrender at her Guru's holy feet.
Sadhvi Nishtha is a well-known psychotherapist and motivational counselor from Delhi. Prior to her initiation, she was also a… Read more…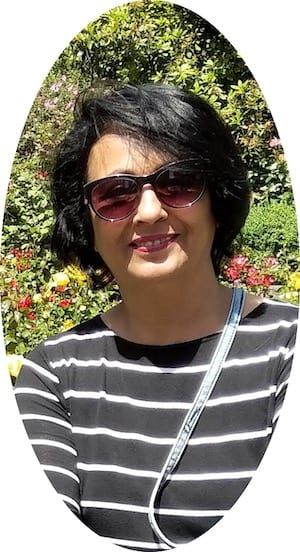 Neelam Om is a psychological counsellor with over 25 years of experience. She has been associated with Om Swami since 2014. She holds a master's degree in English literature and a post-graduate diploma in psychological counseling. The people she has helped swear by her unique ability of separating the chaff from grains, to deal with the issue calmly.
Neelam finished her schooling and college as a salutatorian. Along with academics she was a state-level basketball player and excelled in track and field events. She is highly passionate about everything she does -regardless of how small or big things are.
A mother of two wonderful grownups, Neelam is a woman of resilience and humility. "With these virtues, we can avoid a lot of hurt we cause ourselves and others," she says. She believes that to pull through life, it helps to live with passion, dedication, and grace. Read more…