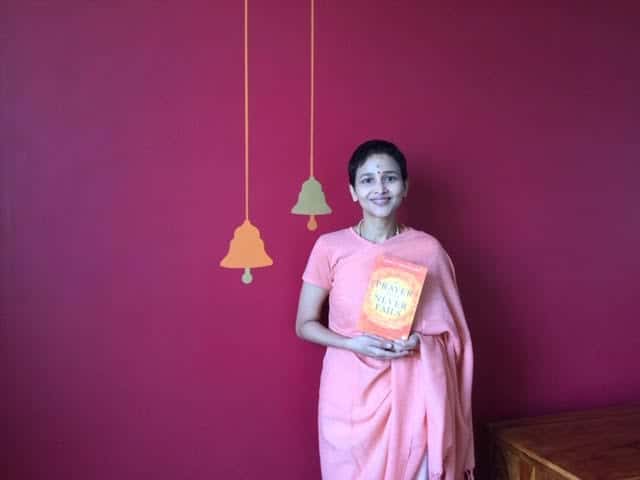 If you need help, don't be afraid to ask, things can be set right. For every lost soul, there's hope – a second chance at a new and rewarding life.
Little days pass by
little lives live on
On the mind's sky blue walls
golden joys come and go
in the night they sleep
covered in cotton sheets
sunrays on the horizon
and up they fly
tiny parakeets
measuring the sky
ah these golden desires
forever melting and molding
into something new
tears to laughter
and grief to abandon
hundreds of them
little parakeets
they snuggle
as lost children to their mother
If not for this Gold
we would all be lost
desireless
what be our fate then?
For me, this Gold is the gold of a Guru's grace, of immense freedom and wisdom. It's this gold that I've saved and collected over the last many years in His cool and loving shade. It has taken me a long time to fathom the depths of the mystery my Guru really is. It's His unfailing kindness that today, I can be of some use to people who need help just like I once did.
Let me also share that nearly, a decade ago, when Penguin published my first novel, I wasn't sure what to do next. My personal life was at crossroads and my professional life was non-existent. I believed that I'd be nothing more than a one-book wonder if that. My Aunt, Neelam encouraged me to keep writing one book after the other. She believed in me and that was motivation enough to keep moving. I'm forever indebted to her and urge you to seek her guidance. I can tell you, she's one hell-of-a life-guide. Tried and tested!
With unwavering faith in my heart, I say this that whatever your challenges may be, or whatever gnaws at your soul, we'll find a way to put you back on your feet. Find us and who knows you won't be so lost anymore.
Here are some of the issues that I could address for you. Please, take your pick.
Women Seekers
Mental challenges
Verbal/physical abuse
Relationship issues
Men Seekers
Stress in personal and professional lives
Existential crisis
Relationship woes
Youngsters
Study-related stress
Career choices
Parents/peer pressure
Love-life
Pets
Health-concerns
Finally, a million obeisances at your holy feet, Swamiji, I'd be little more than a buzzing house-fly if it wasn't for you. Thank you for helping me and bless me, us, that may we help others and carry your legacy of kindness forward.
Life guide, Sadhvi Vrinda reporting for duty!