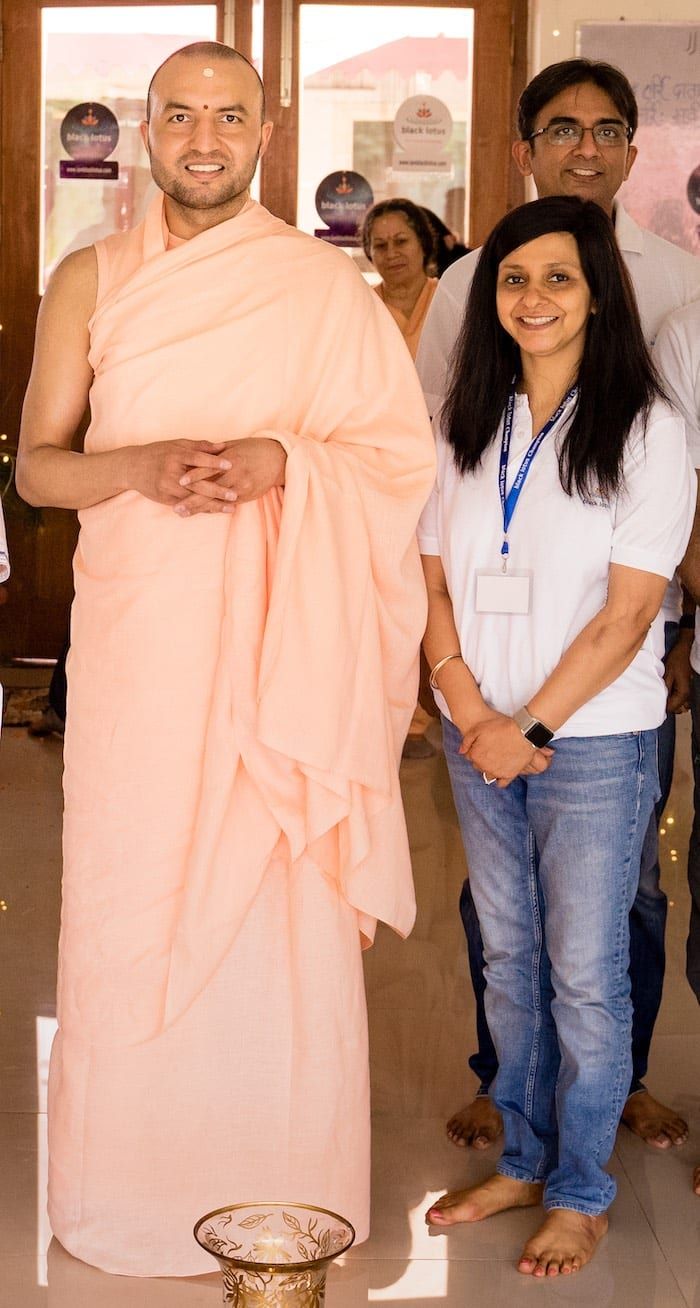 For years I've had the tradition of writing on the 1st and 3rd Saturday of every month, but this moment demands that I share my thoughts and feelings with you, very briefly, in this special post dedicated to a very special person.
Today, in the morning, Shelly Singh, CEO – Black Lotus, crossed over to the other side. She lost to cancer but she won against suffering. Even in the middle of this painful battle, she kept up the smile and hard work. A beautiful person inside-out, her intentions were as noble as her heart. Shelly never missed any of my retreats, she looked after this website until Apr 2019, and then devoted herself full-time to serve the cause of Black Lotus. Above all, she never stopped smiling.
I am proud of you, Shelly, and for all the work you've done for Black Lotus, I'll personally see to it that justice is done. Your spirit of seva and devotion towards me was unparalleled. Om Swami will keep his word.
I don't have to say may your soul rest in peace because I know it is already in peace.
Good people never die for goodness is imperishable.
Love and peace,
Swami
---