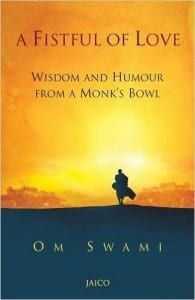 A Fistful of Love
A man was sitting with his friends in a local inn. After a couple of drinks, he asked his friends, "Do you love me?" "Of course, we do," they replied. "So do you know what I need?" No one answered.
"If you don't know what I need then how can you say you love me?"
To love and to be loved is the most basic human need. No wonder we are attracted to people who give us attention, care about us, and love us. Yet, love also remains the greatest challenge in most relationships. Why?
A Fistful of Love is a collection of insightful, thought-provoking nuggets of wisdom appreciated by millions around the world. This book is full of humor and narratives most beautifully woven into learnings of life that will make you stop and think.
A must read.
Become a member
Join me on the journey of life and gain access to exclusive content right here.