A
Method

to Madness

People succeed for different reasons but they fail for the same ones. Understand what it takes to succeed.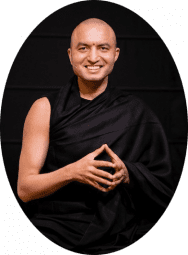 It may seem daunting, even out of reach, but building a successful career or a profitable company is not as hard as it may appear. The principles of personal and business growth remain the same. I have created this program to replicate the success I've had with some of my life-coachees I've been mentoring on a one-on-one basis. I felt more people would benefit if
I could share the wisdom and learning with a smart group of aspirants who wished to take their careers and ventures to the next level. Hence, this program: walk the dragon. Because building a business is exactly like walking the dragon. Once tamed, it's immensely powerful. Until then, you'd better watch out.
Who is it

For

?
People with Aspiration
Entrepreneurs

Senior Managers
 

CxOs
For outside-the-box thinkers serious about growth…

Program

Structure
Walk the Dragon is unlike any other program I've ever conducted. To make it meaningful and to ensure that you derive maximum benefit, it is imperative that you set aside about six hours every week for the entire duration of the program.
You will be recommended a book for reading in your own time before the next session. Every week you will need to commit roughly six hours to the following activities:
1-hr session video
4 hrs of Reading

What will You Learn?
Developing a Business Idea


Learn what it takes to conceptualize, crystalize and develop your business idea.
The Psychology of Sales




Understand what it takes to connect with your customers and deliver exceptional value.
The Zen of Marketing




Learn how to build an effective marketing strategy and dissect the DNA of great marketing.
Negotiation & Communication




Learn how your body language, words, sincerity and skills play a huge role in creating a win-win situation.
A Culture of Excellence




The era of generalists is gone. Learn how to weave excellence into everything you do and be the absolute best.
Raising Capital




Potential investors need more than your enthusiasm. Learn how to write a compelling business plan and raise capital.

Total video content in this course: 7 hours.
Language: English
Original Recording: Sri Badrika Ashram, India
Month and Year: Dec 20 – Jan 21
Course Fee: $120 for non-members. Details below
Course Fee
This entire course is now offered on pay-whatever-you like model. It's based on the honor code, on humanity, on trust. If you found it beneficial, you can pay whatever it was worth to you. If you can't afford it, no problems, you can still view the entire course. Everything is now unlocked.
Thank You
Your kindness is deeply appreciated.
Don't leave empty-handed, consider contributing.
It's a good thing to do today.