Beautiful poetry is one that brims with thoughts, feelings, and beautiful experiences! It must overcome all the barriers. With this unique combination of emotions and medley of sensibilities, the Islamic scholar has won a special place in the world's poetry and our hearts too! His poetry is known for its perfect balance of love, desire, heartbreaks, and life. This Sufi mystic has written many verses in his own language too. His poetry addresses every stage of life and its lasting beauty. Discover the most insightful Rumi quotes and see how they pertain to today's life. Get insights and inspiration from an excellent Wordsmith of the 13th century. These motivational quotations can help you be your best self!
Why Is Rumi So Inspirational?
Rumi's quotes and verses are a balm to the soul. This 807-year-old Persian mystic has a global following and serves as an inspiration. His poetry finds love beneath hurt.
Jalāl ad dīn Muhammad also known as Ad dīn Muhammad rūmī ecstatic poetry has been sold millions of copies in recent years, making him the most famous poet. Rumi lived in Konya, Turkey, for the last 50 years of his life, and this was his final visit. His writings have had a significant influence on the Indian subcontinent. By the end of the twentieth century, his fame had grown, and his poetry was widely read in Western Europe and the United States.
Do You Have a Love Story – Rumi Quotes on Love
Rumi's strong relationship with Shams of Tabriz exemplifies Rumi's fascination with love. Rumi and Shams had a profound and loving master-disciple relationship. Shams' influence instilled in the younger man a fondness for "common and homely" comparisons, revealing his high-minded erudition but also supporting him in identifying his own voice. Beauty surrounds love like an endless ocean.
Shams' instructions were the "Raw material of Rumi's poetry." This motif became a frequent topic in Rumi's poetry and talks, indicating how painful separation may be desirable and how love, both human and divine, requires both oneness and separation. Thanks to Rumi for his unwavering devotion, especially to love. If you're at a loss for words to explain your feelings for someone, take inspiration from Rumi's Quotes about love.
In your light, I learn how to love. In your beauty, how to make poems. You dance inside my chest where no one sees you, but sometimes I do, and that sight becomes this art.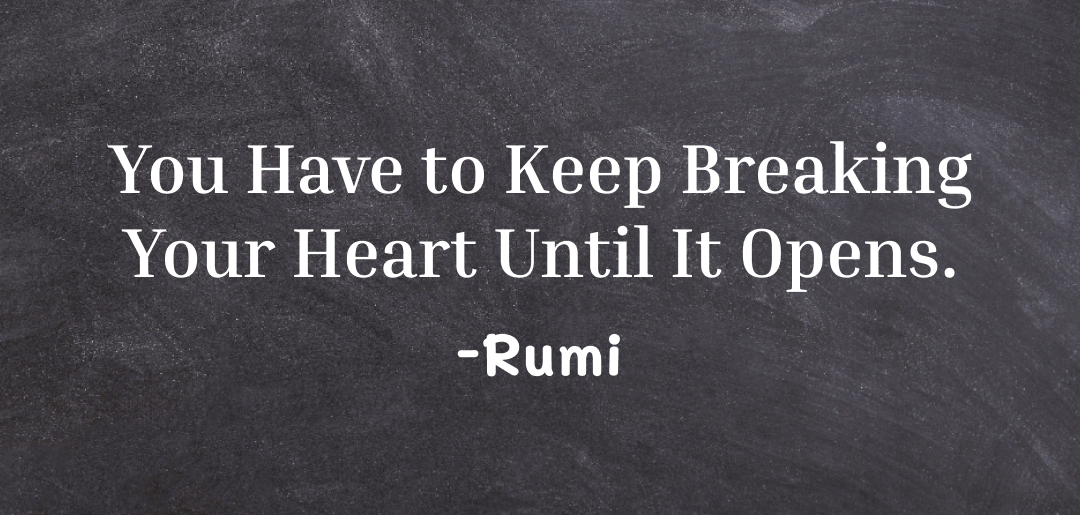 If the house of the world is dark, love will find a way to make windows.
I closed my mouth and spoke to you in a hundred silent ways.

I choose to love you in silence…

For in silence, I find no rejection,

I choose to love you in loneliness…

For in loneliness, no one owns you but me,

I choose to adore you from a distance…

For distance will shield me from pain,

I choose to kiss you in the wind…

For the wind is gentler than my lips,

I choose to hold you in my dreams…

For in my dreams, you have no end.
Listen with ears of tolerance! See-through the eyes of compassion! Speak with the language of love.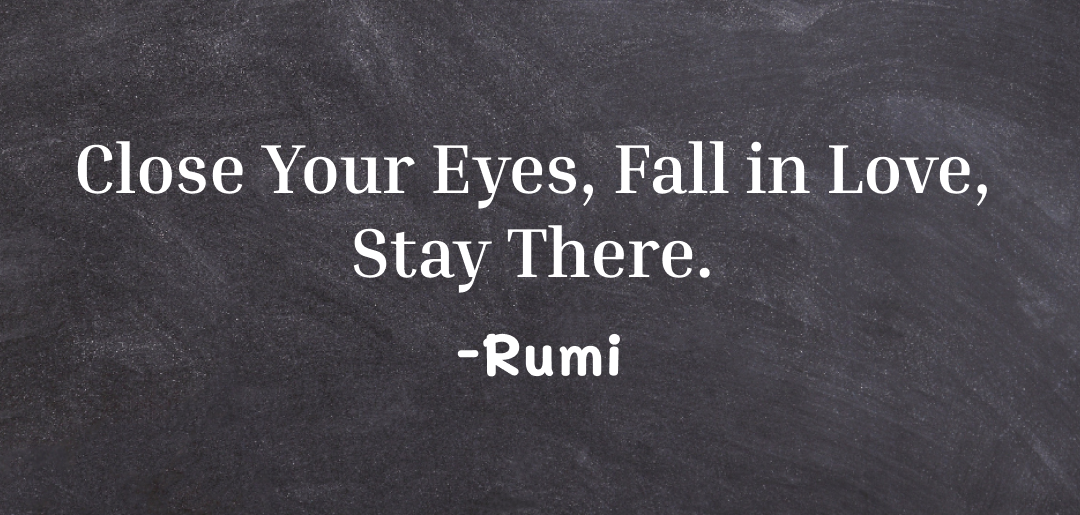 Rumi Quotes on Soulmates
Goodbyes are only for those who love with their eyes. Because for those who love with their heart and soul, there is no such thing as separation.
You are the comfort of my soul in the season of sorrow. You are the wealth of my spirit in the heartbreak of loss.
I was dead, then alive. Weeping, then laughing. The power of love came into me, and I became fierce like a lion, then tender like the evening star.
If I love myself, I love you. If I love you, I love myself.
When you do things from the soul, you feel a river moving in you, a joy.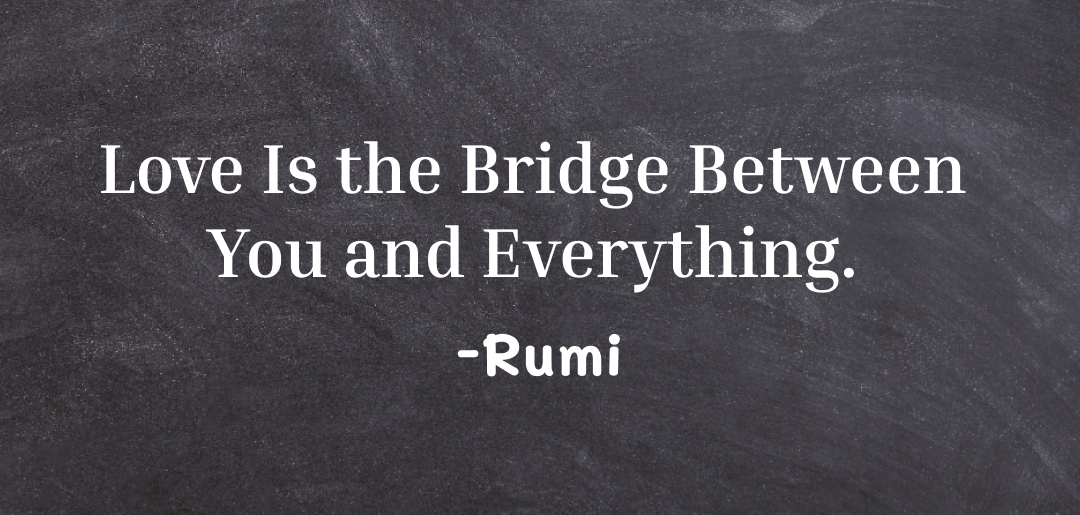 Source –An Enlightened Life
How to Live Life – Rumi Quotes on Life
Rumi believes that life is a journey and that if the traveler moves toward the truth, grows through love, and abandons the ego, they will find the truth and reach the Perfect.
The traveler then returns from this spiritual journey more mature, able to love and serve all of creation without regard for ideologies, ethnicities, classes, or cultures with absolutely no difference. Rumi's quotes on life show us how to put an end to the never-ending cycle of enmity and hatred and create true peace and harmony.
Rumi's Quotes on Inner Peace
Home is a place where you find inner peace. Let the power of Rumi quotes on inner peace help you find your home.
Jars of springwater are not enough anymore.
Take us down to the river.
The face of peace, the sun itself.
No more the slippery cloudlike moon.
Give us one clear morning after another,
And the one whose work remains unfinished,
Who is our work as we diminish,
Idle, though occupied, empty and open.

Source: The Best Place
Silence is the language of God, and everything else is bad translations.
Peaceful is a person who is free of the need to have more or less. Unlike the names that bind them to fame, he is free from suffering.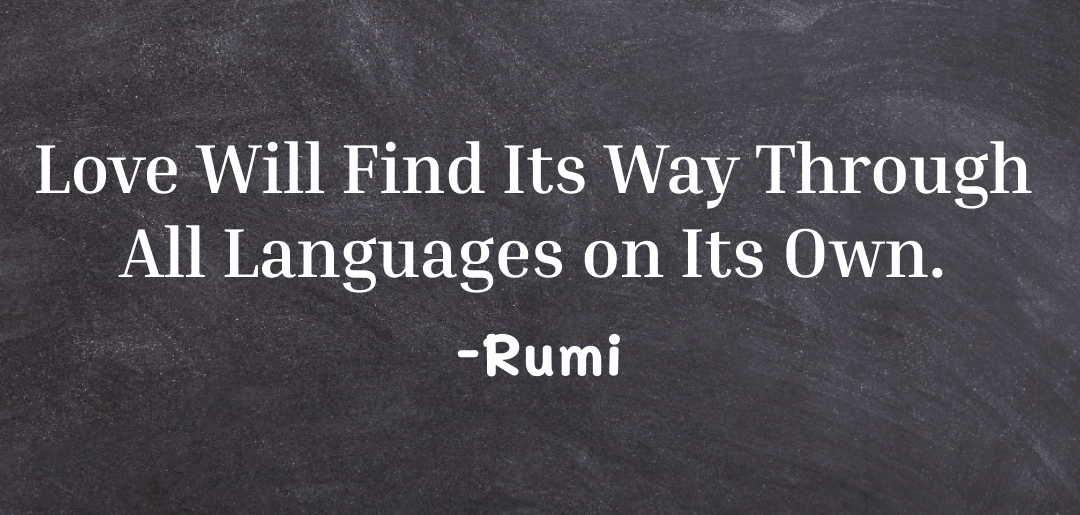 Seek wisdom to tie a knot, seek a path demanding your whole body.
Do not feel lonely; the entire universe is inside you.
Your heart knows the way; run in that direction.
You are not a drop in the ocean. You are the entire ocean in a drop.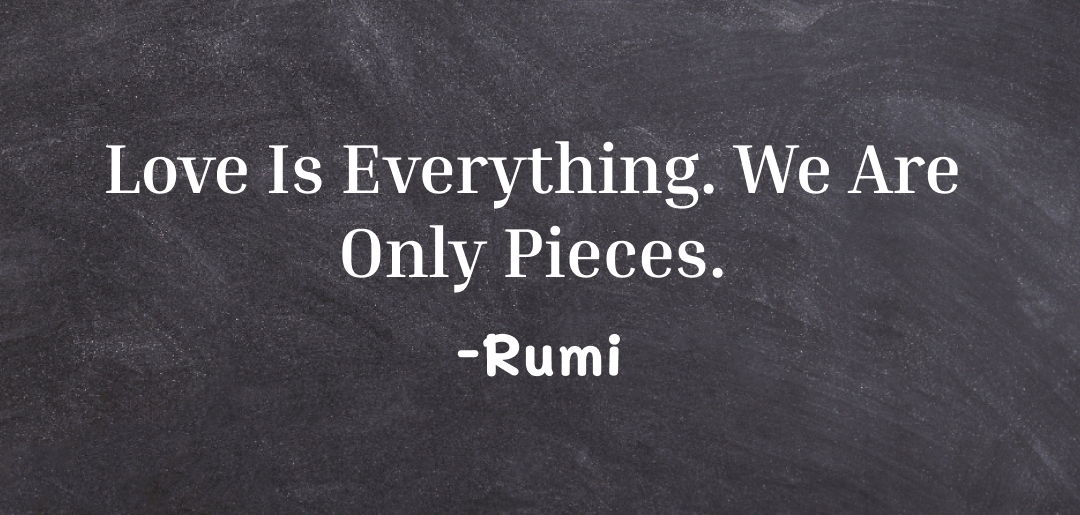 Stop acting so small. You are the universe in ecstatic motion.
It's your road, yours alone, others may walk it with you, but no one can walk it for you.
Why do you stay in prison when the door is so wide open?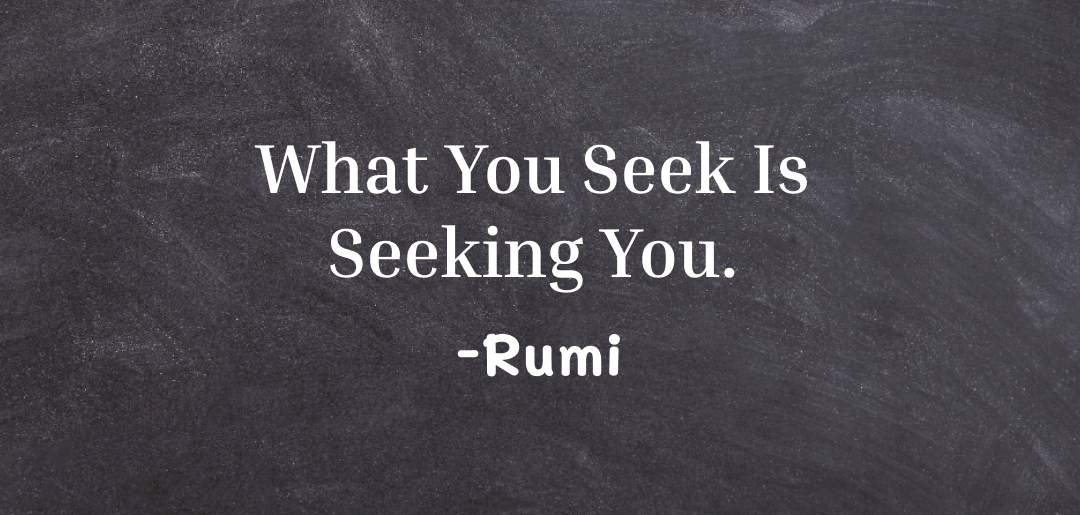 Yesterday I was clever, so I wanted to change the world. Today I am wise, so I am changing myself.
I know you're tired but come, this is the way.
Life is a balance between holding on and letting go.
Source – Celebrate Love, Life, Nature, Sufism & the Universe!
Inspirational Rumi Quotes on Nature
The owner, almost speechless with shock, shouted 'hey!',
'Since this place is clearly a ruin,' came the gruff reply,

'Where nothing is to be found of any worth at all,
It will at least serve to answer nature's call.

The message here I will make quite clear to you.
Since not a falcon, royally trained hunting to do,

Nor a peacock designed to please and charm the eye,
Nor a parrot gifted with speech that makes one sigh;

Nor a nightingale in the garden making lover's cry,
Nor a messenger hoopoe, nor stork nesting on high;

Then exactly what quality is it that you possess,
That anyone would wish from you to purchase?

Source: Your Spiritual Wealth
We can't help being thirsty, moving toward the voice of water.
I have found the heart and will never leave this house of light.
The world is a mountain in which your words are echoed back to you.
Everything in the universe is a pitcher brimming with wisdom and beauty.
When water gets caught in habitual whirlpools, dig a way out through the bottom of the ocean.
If the foot of the trees were not tied to the earth, they would be pursuing me. For I have blossomed so much, I am the envy of the gardens. As long as I didn't have my foot planted on a tree, I could follow.
The garden of the world has no limits, except in your mind.
Rumi Quotes on Sunrise
Your light is more magnificent than sunrise or sunset. Don't you know yet? It is your light that lights the world.
If you wish to shine like the day, burn up the night of self-existence. Dissolve in the Being who is everything. What hurts the soul? To live without tasting the water of its own essence.
The breeze at dawn has secrets to tell you. Don't go back to sleep. Be patient where you sit in the dark. The dawn is coming.
Rumi Quotes on Full Moon
There is a moon inside every human being. Learn to be companions with it. Let the waters settle, and you will see the moon and the stars mirrored in your own being.
A new moon teaches gradualness and deliberation and how one gives birth to oneself slowly. Patience with small details makes perfect a large work, like the universe.
Patience is not sitting and waiting; it is foreseeing. It is looking at the thorn and seeing the rose, looking at the night and seeing the day. Lovers are patient and know that the moon needs time to become full.
Most Inspiring Rumi Quotes on Life
When you feel like you're putting in too much effort and nothing is changing… It's okay, maybe it's our own myth. EVERYONE has been there. So, here are some deep Rumi quotes to keep you encouraged and powerful. We may all use a little "pick me up" now and again, which will do the trick!
You are a victim of resentment because you're intolerant of praise.
Don't grieve. Anything you lose comes around in another form.
It's your road and yours alone; others may walk it with you, but no one can walk it for you.
The art of knowing is knowing what to ignore. Ignore those that make you fearful and sad.
Life is a balance between holding on and letting go.
Source – Awakening the Greatness Within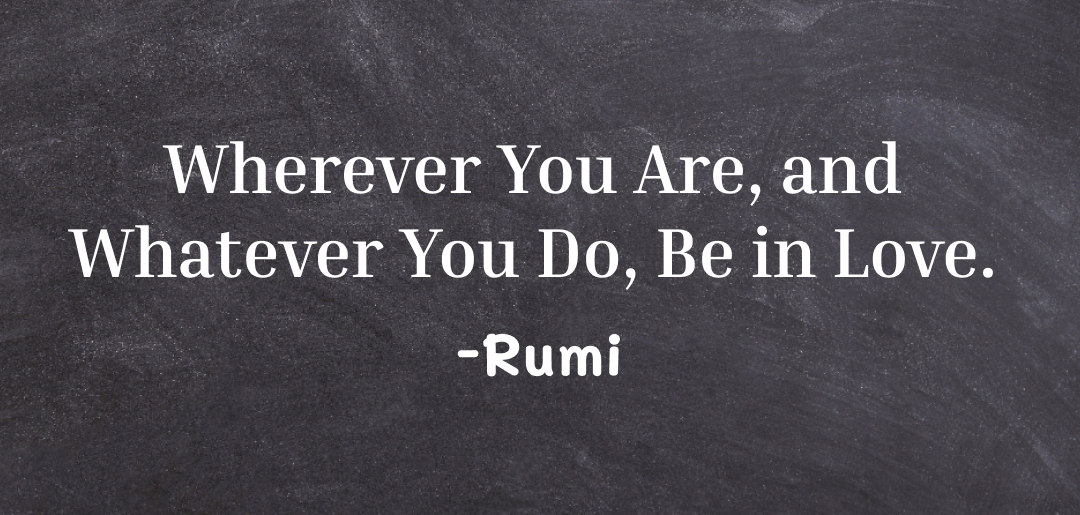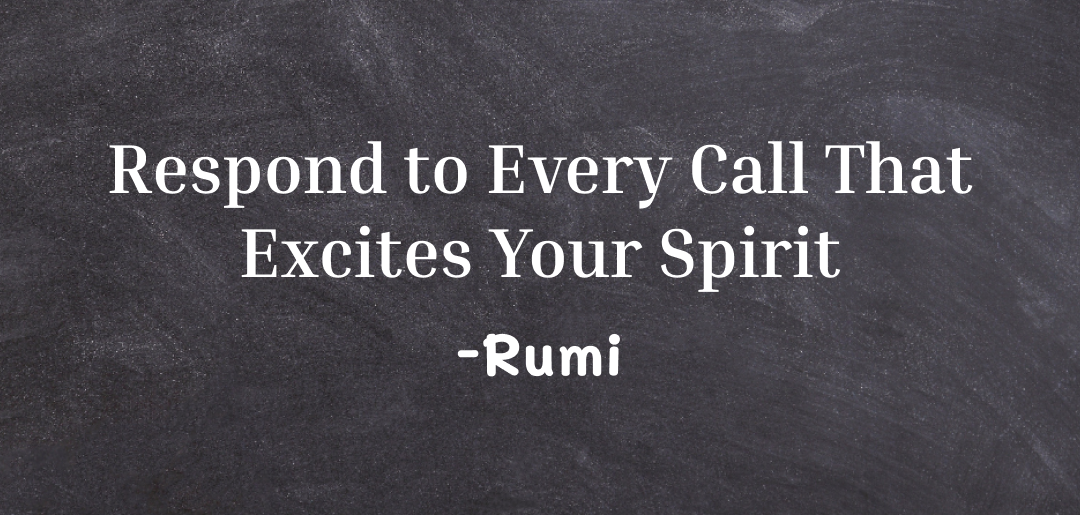 Rumi Quotes About Soul
Top outdoor excursions range from seaside treks to mountain summits. But do you believe that is the finest location? Here is an excellent story for you.
When you do things from your soul, you feel a river moving in you, a joy.
Where there is ruin, there is hope for a treasure.
Everything in the universe is within you. Ask all from yourself.
It may be the satisfaction I need depends on my going away. So that when I've gone and come back, I'll find it at home.
Let yourself be drawn by the stronger pull of that which you truly love.
Why should I be unhappy? Every parcel of my being is in full bloom.
There are a thousand ways to kneel and kiss the ground; there are a thousand ways to go home again.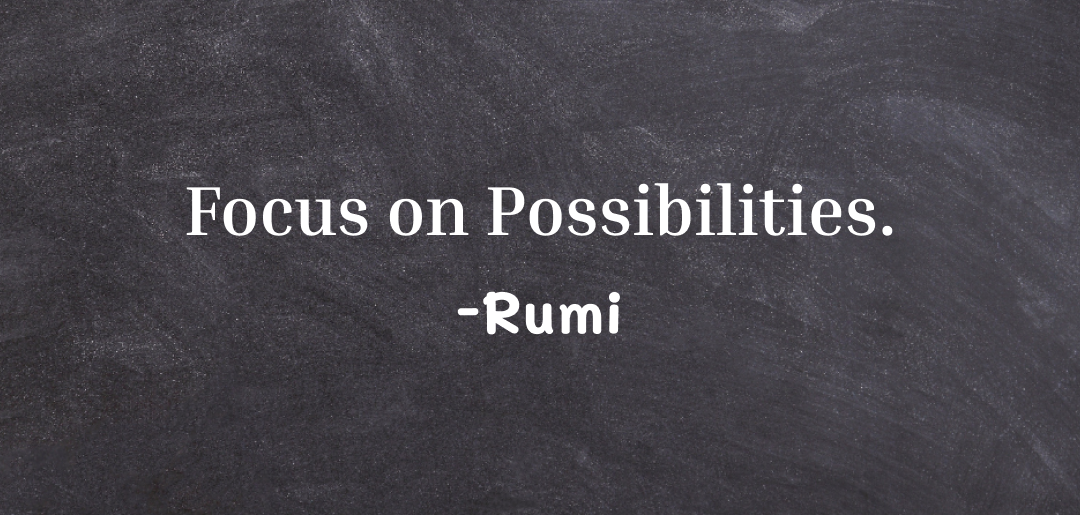 Don't grieve. Anything you lose comes round in another form. The wound is the place where the Light enters you.
Source – Love, Beauty and Happiness
Rumi Quotes About Patience
I'll admit a subtle truth that I wasn't sure how I'd fill a long life before practicing patience. But with the Rumi quotes as a source of inspiration, I have handled not to burst, and patience is a worthy alternative. Seriously, if you are looking for some fabulous Rumi quotes about patience, you can't go wrong by Reading These!
And patience flees my heart, And reason flees my mind. Oh, how drunk can I get to be, Without your love's security?
Carry the burden smilingly and cheerfully because patience is the key to victory.
Practice patience; it is the essence of praise. Have patience, for that is true worship. No other worship is worth as much. Have patience; patience is the key to all relief. If you are wholly perplexed and in straits, have patience, for patience is the key to joy.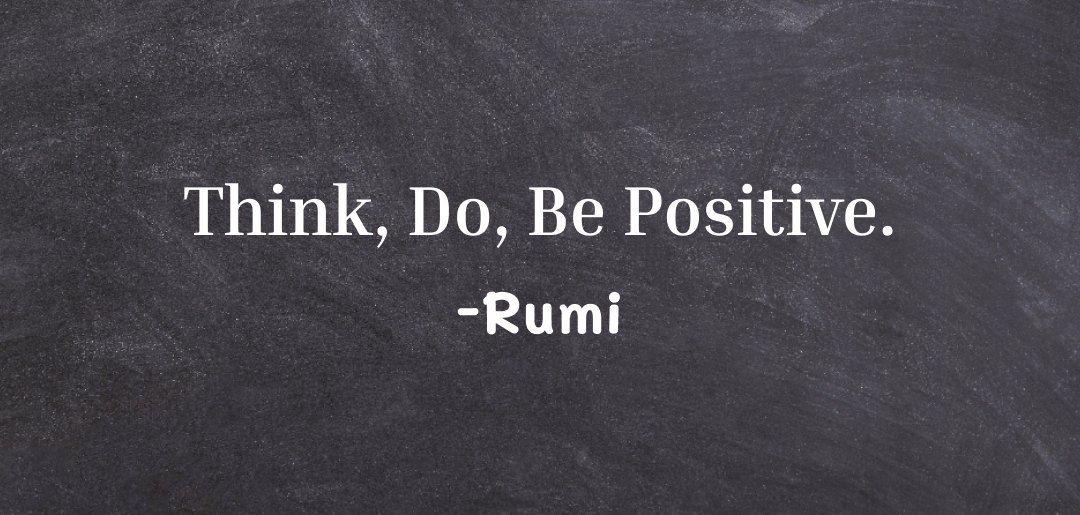 Rumi Quotes About Depression
You sit here for days saying,
This is strange business.
You're the strange business.

You have the energy of the sun in you,
but you keep knotting it up
at the base of your spine.

You're some weird kind of gold
that wants to stay melted in the furnace,
so you won't have to become coins.

Source: When all is not Well
---