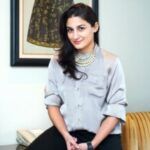 Medha Shri
@medhashri
I am grateful to the universe for all the adventures and experiences, of which there have been many big-ticket ones. Still nothing as exciting as os.me.
Medha Shri's Followers
---
A divine being leading a human life. However, I do not know my level of divinity (wink wink)

"The Power is inside every man, the different works are like Blows to bring them out, To cause these Giants to wake up"- Swami Vivekananda

On a journey from Somebody to Nobody. Love, Live, Laugh, Give. "They alone live who live for others" Swami Vivekananda.

Did Higher Secondary Schooling at JUBBAL, Graduation at SOLAN and Post Graduation M.A.LL.B from H.P.U. SHIMLA.

A schoolgirl in the morning, blogger by noon, bibliophile by afternoon, craft lover by evening, guitarist by late evening, poet at night. She loves food so much that she eats it everyday. Lives life to just one mantra: Live. Laugh.Love. Give.

Forever a student in the school of life! Few favourite words:Love,faith, compassion, gratitude! Believe in and also try to follow, Live and let Live😊

Dentist. A Seeker. An initiate of Sri Ramakrishna order. Blessed to be born in this ancient land of the Rishis and to have met Om Swami. To serve and to realize the Divine in everyone and everything.

𝑺𝒊𝒎𝒑𝒍𝒆 𝑺𝒐𝒖𝒍 𝒊𝒏 𝑴𝒖𝒅𝒅𝒍𝒆𝒅 𝒘𝒐𝒓𝒍𝒅🌎 𝑰 𝒃𝒆𝒍𝒐𝒏𝒈 𝒕𝒐 𝒚𝒐𝒖 𝑺𝒉𝒓𝒊 𝑯𝒂𝒓𝒊

Speck of dust under Swami's holy lotus feet

His boy. As a VC, I invest in and build technology companies. Here to get and share love.

Exploring Inner Engineering !

Ek Nazar Dekha tujhe, Jaan liya maine mujhe, Teri Ek jhalak mein, Jaan liya maine mujhe! In one glance at you, I found myself, In one glimpse of you, I realized myself. All Glories to Swamiji alone🌼🌼🌼

Motivational Blogger. Inspiring the world through my writings.