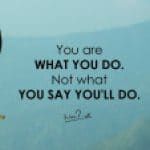 ankvyas
"The Power is inside every man, the different works are like Blows to bring them out, To cause these Giants to wake up"- Swami Vivekananda
Udaipur, India
Joined Oct 2019
ankvyas's Followers
---
Speck of dust under Swami's holy lotus feet

A medium of The Divine Energy writing for a cause. info.srideviom@gmail.com

On a journey from Somebody to Nobody. Love, Live, Laugh, Give. "They alone live who live for others" Swami Vivekananda. https://www.linkedin.com/in/trivediravi/

A divine being leading a human life. However, I do not know my level of divinity (wink wink)

𝑺𝒊𝒎𝒑𝒍𝒆 𝑺𝒐𝒖𝒍 𝒊𝒏 𝑴𝒖𝒅𝒅𝒍𝒆𝒅 𝒘𝒐𝒓𝒍𝒅🌎 𝑰 𝒃𝒆𝒍𝒐𝒏𝒈 𝒕𝒐 𝒚𝒐𝒖 𝑺𝒉𝒓𝒊 𝑯𝒂𝒓𝒊

Doctor and teacher by profession, seeker by heart.

Ek Nazar Dekha tujhe, Jaan liya maine mujhe, Teri Ek jhalak mein, Jaan liya maine mujhe! In one glance at you, I found myself, In one glimpse of you, I realized myself. All Glories to Swamiji alone🌼🌼🌼

Just a normal being trying to realise self

Starving for knowledge and eager to transform my life to God's highest will.

A simple person who is trying to follow the words of her Guruji and trying to inculcate the qualities of her Guruji in self

Did Higher Secondary Schooling at JUBBAL, Graduation at SOLAN and Post Graduation M.A.LL.B from H.P.U. SHIMLA.

Servant of Shri Radhe Rani.

Under his GRACE a Householder & a Businessperson. (Teach and Counsel.) IIT BHU, Univ. Of Cincinnati.

Looking for the right words.