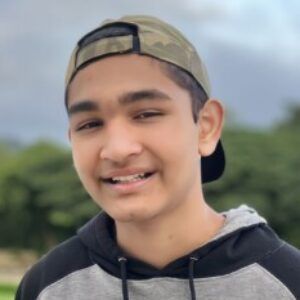 Rishi Sridhar
Motivational Blogger. Fictionist. Poet.
Santa Clara, United States
Joined Sep 2019
Rishi's Followers
---
I am offering complete surrender and devotion to my beloved Guruji. My existence to my love, Sri Hari Ji, is my Divine Ma in the form of Om Swami! 💓🙏 🙏💓 Feel free to reach out to me at sonasriom@gmail.com

"They alone live who live for others" Swami Vivekananda | "Rise up and vow to do something about the cause. Use your energy to not profess your love for me but to preserve, practice, and propagate the Vedas. It would mean the most to me. In fact, it's everything to me. That's the reason I'm still here." Om Swami | Linkedin: https://www.linkedin.com/in/trivediravi/

I am Akshay Om Iyer. I work as a technical writer in Hyderabad and love reading almost all genre of books. Jai Sri Hari!! My only ambition is to stay true to the lineage of my guru.

Surrender Devotion Selflessness

Speck of dust under Swami's holy lotus feet

Ek Nazar Dekha tujhe, Jaan liya maine mujhe, Teri Ek jhalak mein, Jaan liya maine mujhe! In one glance at you, I found myself, In one glimpse of you, I realized myself. All Glories to Swamiji alone🌼🌼🌼

A seeker in search of my own truth... a corporate slave struggling to break free . Sharing myself with the world through astrology, music and writing. Hoping to receive the grace of my master

I love writing humourous articles, and anecdotes.

𝑺𝒊𝒎𝒑𝒍𝒆 𝑺𝒐𝒖𝒍 𝒊𝒏 𝑴𝒖𝒅𝒅𝒍𝒆𝒅 𝒘𝒐𝒓𝒍𝒅🌎 𝑰 𝒃𝒆𝒍𝒐𝒏𝒈 𝒕𝒐 𝒚𝒐𝒖 𝑺𝒉𝒓𝒊 𝑯𝒂𝒓𝒊

Bridge player and software developer.

I am just ordinary devotee of swamiji, haven't met him in live, just on YouTube and Zoom. Live in Osmanabad. Write fiction stories, true stories and like to listen to Om Swami and play Cricket. Hope all of you enjoy it.