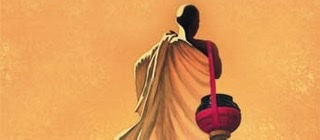 Sadhvi Vrinda Om
@sadhvivrinda
An on and off poet, an ardent devotee and disciple of one of the greatest Masters of our times, Om Swami.
Sadhvi Vrinda Om's Followers
---
A seeker in search of my own truth... a corporate slave struggling to break free . Sharing myself with the world through astrology, music and writing. Hoping to receive the grace of my master

मेरा समर्पण जुगुनू की तरह है जैसे घोर अंधियारी में फैलते -सिकुड़ते उसके अंदर रोशनी के नन्हे कण, पर मेरा अस्तित्व पूर्णतः उनकी कृपा का उत्पाद है। ॐ स्वामी नमो नमः⚛️❤️❤️🌺🌺👏👏👏👏

A new me is getting born under the shade of my Guru, Om Swami. ❤️🙏

Doctor by profession, seeker by nature,forever on the journey of self purification.

My bio is not dangerous. I am simple. I practice zen, meditation, reading, writing and learning the art of living. Gmail: Rajhritik26@gmail.com

A journey from Somebody to Nobody. "They alone live who live for others" Swami Vivekananda.

I am a seeker of the Truth who loves life in all its forms.

Who am I? Just yet unknown to myself. 💧👣😇 Rumi says - 'You are not a drop in the ocean. You are the entire ocean in a drop.' 🌊💧

An avid reader , on my journey to self discovery

Engineer (working for Central Govt. Organization)

I'm a husband to a beautiful wife, father to 3 little kids, and a disciple of Om Swami. Like many of my guru brothers and sisters around the world, I'm in the process of lighting my lamp and am relishing the spiritual journey.