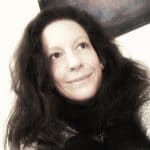 Sandra
@sandra
I live in the south of Germany. I am 46, struggling with an incurable chronic neurological illness for over 20 years now. I am also working in health care currently. I am hoping to become stronger, happier and healthier despite all the pain and difficulties by learning to be more mindful through regular meditation.
Sandra's Followers
---
His boy. As a VC, I invest in and help build technology companies. Here to get and share love.

"They alone live who live for others" Swami Vivekananda | "Rise up and vow to do something about the cause. Use your energy to not profess your love for me but to preserve, practice, and propagate the Vedas. It would mean the most to me. In fact, it's everything to me. That's the reason I'm still here." Om Swami | Linkedin: https://www.linkedin.com/in/trivediravi/

Hetal Sonpal is a accomplished business leader with 21+ years in the Tech industry. He advices and mentors startups, helping them on Sales Hetal is a "Mentor of Change" for Niti Ayog and mentors school children on Innovation programs. He is also a motivational speaker and loves to write on varied topics.

𝑺𝒊𝒎𝒑𝒍𝒆 𝑺𝒐𝒖𝒍 𝒊𝒏 𝑴𝒖𝒅𝒅𝒍𝒆𝒅 𝒘𝒐𝒓𝒍𝒅🌎 𝑰 𝒃𝒆𝒍𝒐𝒏𝒈 𝒕𝒐 𝒚𝒐𝒖 𝑺𝒉𝒓𝒊 𝑯𝒂𝒓𝒊

Who am I? Just yet unknown to myself. 💧👣😇 Rumi says - 'You are not a drop in the ocean. You are the entire ocean in a drop.' 🌊💧

Feeling immensely blessed to be initiated by swamiji ..🙏. .Dwij 20.12.2021

Held by him under his GRACE

Author ,Photographer . Food Blogger . Pursuit of truth and beauty .

Looking for the right words.

Done B.Tech. ( Mech. Engg.), from institute of Engrs . Mumbai started my career in Aug, 1969, worked in Control and Switch Gear Company , Hyderabad Asbestos, NBCC, BHEL, NTPC, superannuated from NTPC in 2007, and after superannuation worked in Tractbell company of ,Belgium Country as Project Management Consultant posted in Saudi Arbia. Authored books on Stress Management , book on Blog, Female creation and sufferings. Delivered presentation on stress management , art of happiness , healthy living in various institutions and Engg College in India , canada and in GE , US. I have done Jyotish Visharadh and Post Visharadh in 2005 and since then I had been in practice of Vedic Astrology . I have associated with Virdh Asram in Delhi , rendering my services to inmates . I have a NGO in name of "Rai Age care Foundation " to help the destitute .

Who am I? In this form, I am a Seeker, writer, and Civil Servant.
Viewing 1 - 20 of 20 members