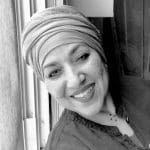 Siddhika Umesh
@siddhika
The deep quest of speaking to the spirit of my Parents lead me through various roles. Artist, Reiki Teacher, PLR Therapist, Sound Healer, Rebirther,Tarot Reader.
Siddhika's Followers
---
I am a Software Engineer. Besides Software, I am passionate about Ayurveda, Yoga, Interior designing, Travel, Spirituality and Writing. I occasionally write when I have free time. The posts on this site is a combination of what I've learned throughout my life, treasured memories & stories, and professional know-how. Cheers! Enjoy your reading!

On a journey from Somebody to Nobody. Love, Live, Laugh, Give. "They alone live who live for others" Swami Vivekananda. https://www.linkedin.com/in/trivediravi/

Author ,Photographer . Food Blogger . Pursuit of truth and beauty .

His boy. As a VC, I invest in and help build technology companies. Here to get and share love.

For near about 19 years it is Light...Camera... And Action...Professionally.En route I found My Master(w as searching from long)...Desires never died....Full of flaws i am..a tiny sand in the ocean..one day i will merge in that ocean...

Ek Nazar Dekha tujhe, Jaan liya maine mujhe, Teri Ek jhalak mein, Jaan liya maine mujhe! In one glance at you, I found myself, In one glimpse of you, I realized myself. All Glories to Swamiji alone🌼🌼🌼

𝑺𝒊𝒎𝒑𝒍𝒆 𝑺𝒐𝒖𝒍 𝒊𝒏 𝑴𝒖𝒅𝒅𝒍𝒆𝒅 𝒘𝒐𝒓𝒍𝒅🌎 𝑰 𝒃𝒆𝒍𝒐𝒏𝒈 𝒕𝒐 𝒚𝒐𝒖 𝑺𝒉𝒓𝒊 𝑯𝒂𝒓𝒊

...under your umbrella! Sarve Bhavantu Sukhinah...

I am an activist for Equality For Women. For kindness and empathy too.

In awe and gratitude for seeing, meeting and connecting with my Guru - my Master - my Prabhu : SRI OM SWAMI JI in this lifetime.

A Judge by profession. A Poet by heart. A Seeker by soul!!!

My mind knows who am I but I want to experience the same at my Heart level.

A clinician in a community clinic in Tennessee, USA. who is just a speck of dust at Swami Ji's Lotus Feet.