Mulla Naseeruddin bought a horse. The neighbours gathered at his house. "That's good news," they said. "Good news, bad news — we don't know yet," he replied.
The horse ran away the same night. "That's bad news, Mulla," they said. "Good news, bad news — we don't know yet," he replied.
The horse came back with another horse in tow. The neighbours gathered again. "That's good news," they said. "Good news, bad news — we don't know yet," he replied.
Mulla gifted the other horse to the son, who went for a ride. His son came back with a broken leg. "That's bad news," they said. "Good news, bad news — we don't know yet," he replied.
In a few days, the king announced that all the young non-disabled men would fight in the war. His son was spared. "That's good news," they said. "Good news, bad news — we don't know yet," he replied.
As you can see, this can go on and on and on and on.
This is the story of my life. And this, my friend, is the story of your life.
Every event or occurrence in our lives serves a greater purpose, even if we can't see it right away. Good news and bad news are both temporary. From where we stand today, we wouldn't know how the story we are living will end. What looks like an obstacle today, might be an opportunity tomorrow.
It is all a matter of perspective. A shift in mindset from 'bad news' to 'we don't know yet' will empower you to think creatively and find innovative solutions to your challenges.
It can be difficult to see the good in a difficult situation, but it is essential to try. Do not use this thought as an excuse to sit idle. "I am waiting for it to turn better," things you don't do and say. Find that silver lining and use the learning to better yourself. Focus on the lessons you can learn from the experience. Because you know what? It will become better. It always does.
At the same time, I am not dismissive of your pain. A negative experience can come with debilitating pain and real-life consequences for some. If you are in such a situation, I am praying for you.
When I quit my fantastic job at one of the best media houses in the country, I didn't know if it was good news or bad news. I continued working on my skills, even as the pandemic started shutting down the world. Guess what? I bagged the job of my dreams and started my own little company within a few weeks. I earned more, had more freedom of time, and had less mom guilt as I spent more time with my kids and the best — the privilege of working with the most-loved spiritual leader.
There is always a silver-linning that you ought to catch.
Now you might accuse me of being excessively optimistic. And I will plead guilty. That's not to say I don't get shattered. I do. I lose my balance for a while, but I bounce back wiser and stronger. And everytime, my bounce-back time is shorter than the previous setback.
'We don't know yet' events help develop resilience.
The key is to keep an open mind. When we approach life with a positive attitude and a willingness to learn, we can transform even the most difficult experiences into learning opportunities.
When you are going through tough times, I urge you to remind yourself that this is all part of the bigger picture where you are the hero. And your picture (what films are also referred to as in India) is meant to have a happy ending.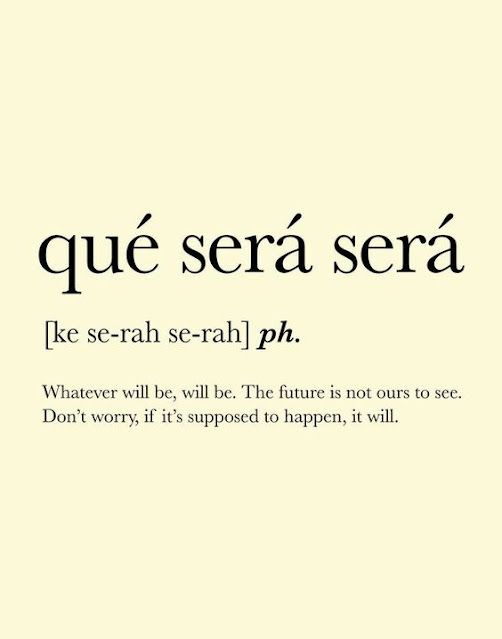 Let me share my pick of os.me blogs with you to add a dimension or more to your perspective.
Transformative Ideas
Go, Ask Your Father: The moment I read this blog, I decided to share it. Neeravari cracked the engineering entrance exam. When she asked her mother if they could afford it, her mother told her to ask her father. So, she did just that. She says her father owns the world. Here's more of that heart-warming memory from @priyancaparihar.
How to Strengthen Your Willpower?: Willpower is the most essential resource to progress materially, financially, psychologically and spiritually. Vinay offers a simple yet powerful strategy to strengthen it in three simple steps. @vinaykum provides his views through a spiritual lens.
How to Empty Yourself: Fullness is an illusion, but emptiness is real, writes Shuchi Sharma. Fullness is partial, for you can never be full. There is always more to be had. Emptiness is complete. But how does one achieve that state? By way of dispossession. What's that, and how to achieve it? Read @shuchi-sharma's stimulating blog for answers.
Bindings: A heartbreak could inspire breathtaking poetry, a study of the self or it could be the binding force. Leilany Lima explains we can choose what we do with our experience to shape our lives and selves. @leilany-lima builds a strong case.
Who Would You Rather Impress: Keerti Chakra awardee Commander Abhilash Tomy, former Navy pilot, is a sailor of unmatched skill. He is perhaps the only Indian who has circumnavigated the earth in a solo, non-stop journey. Divya Vanshika Om had an opportunity to meet him. This encounter led @divyavanshika to read up more about legendary sailors. And thus, began a journey towards the big question of life: who do you live for?
Kamala: Kamala braved the rain to meet her new English teacher. However, the meeting didn't go well for her. The teacher scolded her. She poured down her anger into words on a piece of paper. Another teacher found it and sent it to the headmaster. And then… Kavya Anklekar's (@kavya-anklekar) blog on compassion, empathy and channelling our rage.
6 Hard-Hitting Takeaways From 'The Courage to Be Disliked': If you don't have the time to read the entire book, read the salient points from the Courage to be Dislike in this book. Prahalad Rajkumar sums up six outstanding pieces of advice dexterously. Get several 'unique points of view to view life', such as anger is fabricated! Read @prahalad's takeaways now!
Bheeshma Ekadashi, My Grandfather's Anniversary: Our arrival here in this place, at this time, has been in the making for centuries. Madhavi Voleti's prose brought home this idea. She stumbled upon some old notebooks of her grandfather. She takes us on a journey of time and memory, as she remembers her great-grandfather, who impressed a king with his knowledge so much that the king gifted him three villages. @madhavi weaves a captivating tale in her family history.
Watch this Now!
Wisdom from Om Swami
Pain is Inevitable. Suffering is Optional: There is no avoiding pain in life. But suffering is manageable. In this blog, the most-loved spiritual leader from India shares a story to deliver the wisdom of a lifetime. Learn to deal with pain the Om Swami way.
Life is Like a Trip to the Supermarket: This world is like a supermarket. Everyone is a shopper and your choices are limited to your affordability and the stock on the shelves. Make the most of it with Spiritual leader Om Swami's advice.
This or That?
Click on one of the options below. Let's see how our collective week is rolling by.
In life, you don't have bad things happen to you. You only have "good things' and 'we don't know yet' things happen to you.
Embrace the challenge. Trust the journey. Believe that everything will work out in the end. It always does.
I loved writing today's note. What's your mantra to get through 'we don't know yet' days?
Until next…
PS: Did you find this Digest useful? Let me know in the comments. Know someone who'd find it helpful? Share this post with them and introduce your friends and family to our phenomenal Karma program.