In any given year, on an average, I skim over 10,000 emails, and 3,000+ notes and letters sent to me physically during various events (still better than three times as many emails until 2014).
This does not include hundreds of group and personal meetings, and just as many questions I read and answer in Swaminars. Plus, there's my work. Black Lotus, my blog, the ashram, writing, editors, publishers, travel, events, and so on. In other words, a large part of my time goes in to interacting with people. Even with the constant barrage of emails and issues that demand my attention, somehow, her note had caught my eye.
She first wrote to my admin team four years ago and I agreed to meet her instantly. She was not in a position to travel to the ashram, so we made arrangements to see her during one of my stopovers.
A frail, beautiful soul, Vandana, Vandana Sharma, just over forty summers old, had both a bit of fear and hope in her eyes when I met her three years ago. She had been fighting cancer since 2015. It was at an advanced stage and had metastasized already. She wanted to be well again and live, she told me this in no uncertain terms and Vandana was deeply worried about her young children. Never-ending treatments in the form of surgeries, medication, chemo, and radiation had wreaked havoc on her wellbeing. At times, she had no energy to walk and they brought her to me in a wheelchair. She would always be just as smiling and nervous as any other time.
She had come to me with a lot of faith, but how could I promise her something that was no longer in my hands? Could I? Did I? No.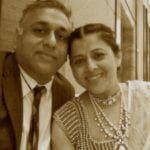 And yet, I continued to see Vandana with her family and her ever-loving husband by her side. Whenever I could manage, I set aside a few minutes to see her and I must have met her five times or so. She sensed early on that I was unable to grant her wish.
I knew I could not do anything to help her stay on a bit longer on this planet. She had been handed an eviction notice by Mother Nature. Perhaps, a truer way to say it would be that she was being transferred. She had served her time here and I could not get her an extension.
Then, on Guru Poornima (16-Jul-2019), her husband visited me. Like every other time, he had handmade laddoos for me. Two boxes. One small one I kept and the other I blessed and returned. This had been our tradition from the very first meeting. We both knew that I didn't really consume sweets but it was immaterial.
He gave me an envelope, and said, "Vandana wanted you to have this letter. I discovered it after her passing."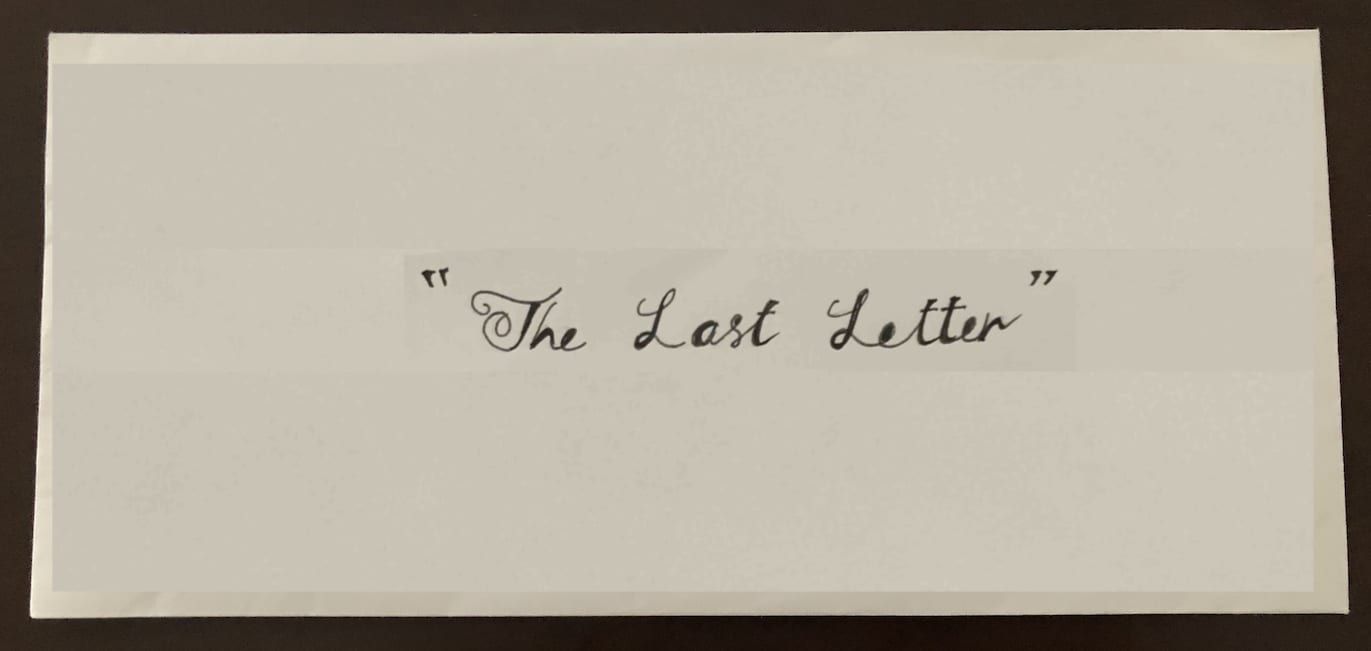 I waited until the event was over because I wanted to read the letter in peace. It sat on my table for three days, in plain sight, reminding me that I had to give it the time and attention it deserved.
I share with you literatim from the letter (with the consent and permission of her husband). I have retained the paragraphing, punctuation and syntax exactly the way Vandana (17. 05. 1974 – 06. 05. 2019) wrote in the letter.
Swamiji
Shat-shat Pranam.

If you are reading this then we both know what that means.
No problem!

I'm so grateful to almighty for bringing you in my life at the time when I needed a guru to get me through the last and most difficult phase of my life. I'm going with a calm and peaceful heart and mind.

I'm sad but not scared. Sad because of the emotional attachments but not scared of what is to come. This evolution is only because of you.

I don't know if I have changed but I feel and think differently now. I'm in immense pain but still I'm not angry with my circumstances, life or God. I've realised that I'm the creator of all my sufferings. All I have is deep love for every person I ever met. They are all me.

There was a time when I had energy and life but no idea what to do with it and now when I've gained a pinch of wisdom, there is no energy or life left. I wish I could get a chance to put it to good use with the right intent. That's my only regret.

I used to worry a lot about my kids and especially [my husband] << name redacted >>. He is my soulmate and his world revolves around me but I'm not worried anymore because I know you are there to take care of all of them.

I used to wonder that if god had to give me life till now only then why not just take me through in a second with a stroke or accident! Why put me through this torture for more than 4 years? Now I understand the complete overhauling my soul has undergone to emerge more evolved.
It's a small price I paid.

I have a small request.
In all my lifetimes henceforth no matter what life form or vessel I will take on, just keep me around you in some or the other way. I don't know how much my soul has wandered in search of your grace but now that I've found you I want to be just under its blessings. I know all my relations and attachments will keep changing in each lifetime but this one connect I want to continue till eternity. Promise me you will keep me around you always in every life time.

With a very certain belief that we will meet very soon I'm saying goodbye to you.
You are my guru, my love, my god.
Thank you for all your unconditional love and support.
I might not recognise you but I'm sure you will find me.

Jai Shri Hari
Vandana
Tathastu, I say.
The letter itself is the message I have for you today. Please know that one day it's going to come to an end. Live your life like you love it and care for it. Petty thoughts, emotions, grudges, resentment, negativity, we really don't have the time for all this. And, if you think you do, think again.
Make up or move on.
And yes, Vandana, Om Swami will find you. Like I've kept my word to the ones I've found (ongoing) this time around, Swami will find you. It's my job, my dharma, neither of which I take for granted.
Peace.
Swami
A GOOD STORY
There were four members in a household. Everybody, Somebody, Anybody and Nobody. A bill was overdue. Everybody thought Somebody would do it. Anybody could have done it but Nobody did it.
Don't leave empty-handed, consider contributing.
It's a good thing to do today.
---