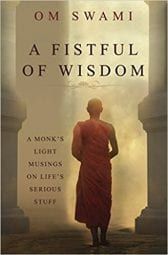 A Fistful of Wisdom
What is the sum total of human life? Are we to keep working towards eternally elusive and expanding goals?
In our continuous effort to be more productive and ever progressive, we tend to lose sight of the beautiful side of existence – its simplicity. A Fistful of Wisdom reminds us that life is playful and it is demanding, but it is also a gift, a precious and priceless blessing. The more we learn to appreciate the beauty in simple things, the easier our survival. This book reminds us to observe and appreciate each passing moment and experience the pure joy of just being here and now.
Based entirely on the posts found on this blog.
Become a member
Join me on the journey of life and gain access to exclusive content right here.