The past week, I watched a web series on Zee 5 (an OTT platform) called Saas Bahu Achaar Pvt. Ltd. It's a beautiful story of a complicated web of relationships. The bahu (daughter-in-law) is processing the grief she has been put into, and her saas (mother-in-law) is trying to help her out. In one scene, the MIL tells the DIL, 'Have patience. Time will heal.' The Bahu asks, 'How? Will time make the wrong, right?' The saas then says, 'No. But with time, even the wrong starts appearing right, little by little.'
Much after the series was over; I pondered over this conversation. Time won't change things, but it will make you see the wrong as right! Whatever does that mean? How is that even fair?
After reading all the lovely acceptance stories of The Write Choice Challenge, I feel I have understood a little. Time doesn't change the wrong to the right. It brings acceptance of the situation and helps us move on. Acceptance heals. Is it fair or not? I don't know. I am still processing it. what do you think?
Quote for the Week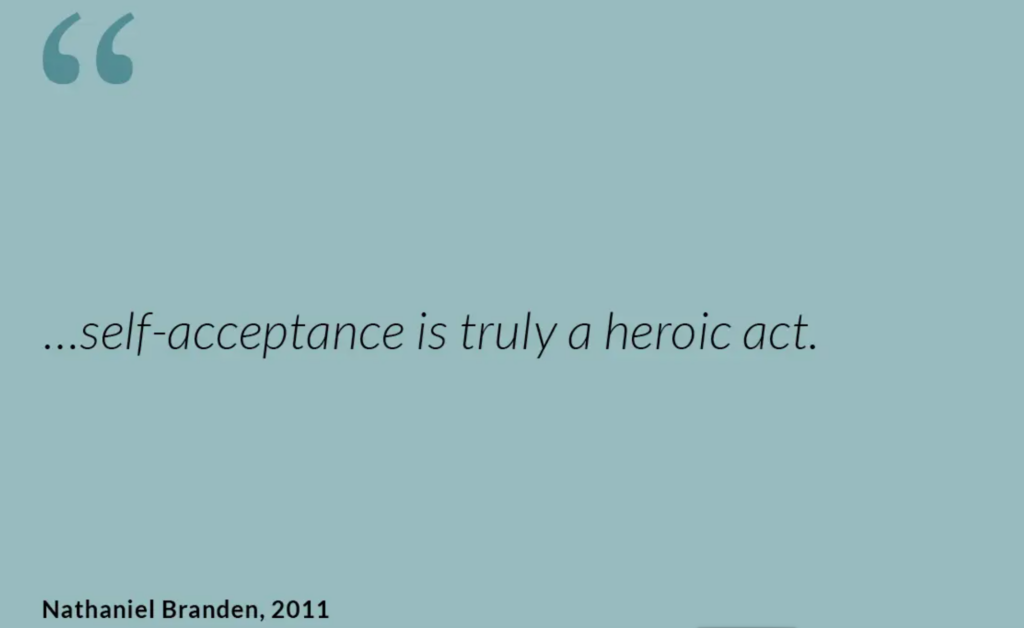 Transformative Ideas
My Tryst With Ants: It seemed like the perfect house for a family of four, two young kids included. It had a big lawn and a lovely neighbourhood. But it also had an army of ants in various colours and sizes. Then it was the ants versus Malini Bharath for a while. However, Malini learnt to predict rains and leave the grains at interesting spots — all thanks to the ants. Here's her acceptance story.
Sexual Abuse OR Karmic Account?: This deeply personal story is about a six-year-old enduring sexual abuse. It stopped only when the perpetrator moved to a hostel, and she was 10. Our blogger Janhvi Sehrawat shared her story of child sexual abuse and how she helped herself heal. It takes a lot to talk about one's trauma, and Janhvi did! She writes about her healing journey. Here's hoping it helps you.
When I Accepted the Truth: There is this spot near the office in her college where Suchali Lotlikar heard her inner voice. Later, she heard some answers that she memorised for the viva. And still later, she heard the great news. I want to visit that spot to get my inner voice to reach me, but first, this blog be read.
Acceptance: The Only Way to Be Comfortable in Your Own Skin: Ahana Banerjee stopped studying for her exams because she felt it would be a valid reason if she didn't score well. Better to not study and fail than work hard and fail — so she thought. Until one day. She realised that her low self-esteem was resulting in her taking such decisions. So, before she took the exams, she made the vow to accept herself first. Find out how it is going for her.
Acceptance: 'How could a mother be happy when her child is in pain?' Anu Om asked spiritual leader Om Swami this question. His answer helped Anu live a happier life. What were the three golden words? Read the blog to know more.
A Double Take on My Corporate and My Spiritual World: Acceptance is becoming a spiritual word and apparently meant for those venturing into the spiritual world. However, if you are a corporate pro, you need it as much. Kakoli Das writes about how this one word helped her in her corporate and spiritual journey.
Vanity, Possessiveness and My Mental Fallout: This is a story of a star student who 'succumbed' to a 70% in his 12th-grade board exams. Meanwhile, he also discovered that his crush was a 'promiscuous' person. Add porn to the mix, and he had worries of another nature — was his crush doing all that too! Today, Nadu Gopal (pen name) is doing well as an engineering student. In this blog, he shares his story with wit, charm, innocence and ample comic relief.
Acceptance in the Relationship of Saas-Bahu: Ok! One of the most complicated relationships, especially in India, is the saas and bahu (mother-in-law and daughter-in-law) relationship. Neha Sood's relationship with her MIL grew gradually but steadily. IT put a smile on my face. Patience and an open mind can make all relationships work. Some important relationship lessons for you, in this blog.
Watch it Now!
Wisdom from Om Swami
Three Ways to Keep Your Calm: Toxic anger could result from past incidents or something you experience in an ongoing relationship. Regardless, spiritual leader Om Swami brings you three ways, coping mechanisms if you will, to preserve your peace and rid yourself of the pain and burden anger often brings.
Do You Have Faith: Does faith have any scientific or even reasonable basis? And if you genuinely have faith, how come worries of the future still grip you? Hear it… err.. read it from the most loved spiritual leader from India, Om Swami
The Write Choice
Now, about the result of the Write Choice Challenge. Some of you wrote that you haven't been able to read all the posts. So, the thread in the QnA is still open. And the final result will be uploaded in this section in the evening at 5:00pm.
Update:
Truth Be Told, each The Write Choice challenge post is a winner. This time, the os.me family also chose the winner. A big thank you to everyone who participated.
Now time for the drumroll, please! Jahnvi Sehrawat's account of her childhood sexual abuse, Malini Bharath's tryst with ants and Neha Sood's post about her saas-bahu relationship are the winners. Congratulations! We will contact you in the coming week.
Meanwhile, I have some unanswered questions: what is acceptance? How do you become accepting of hurt or unfairness? Do you have a formula for acceptance? If you have any answers, share with us in the comments below.
Until next…