Would you agree that hope is what keeps the heart alive? Whether it's hope for a better tomorrow, a more beautiful life, or the sweet hope that the love you seek will find you, we all live in hope. As Martin Luther King Jr. says:
"You don't have to see the whole staircase, just take the first step."
And have you noticed that life unfolds exactly like this? We don't see the entire future. In fact, we don't even see tomorrow, yet we remain hopeful that good things will unfold, and tomorrow will come.
Some questions still arise: What gives birth to hope? How is it nourished, and how does it live on?
Well, love is the answer. It's between us and love. As humans, we have this unique ability to awaken hope within others, whether that's in humans, pets, or any living being at all. In fact, I will even go as far as saying that we are the hope of the world, living things and non-living.
If you think about it, it's a precious gift — in giving hope, we lose nothing, yet someone could discover a whole new world, a fresh reason to live on.
This week, as we pay tribute to Thich Nhat Hanh (11 Oct 1926 — 21 Jan 2022), who was hope to many, I have a special message for you:
"You are the hope. Yes, you!"
And as Thich Nhat Hanh beautifully said: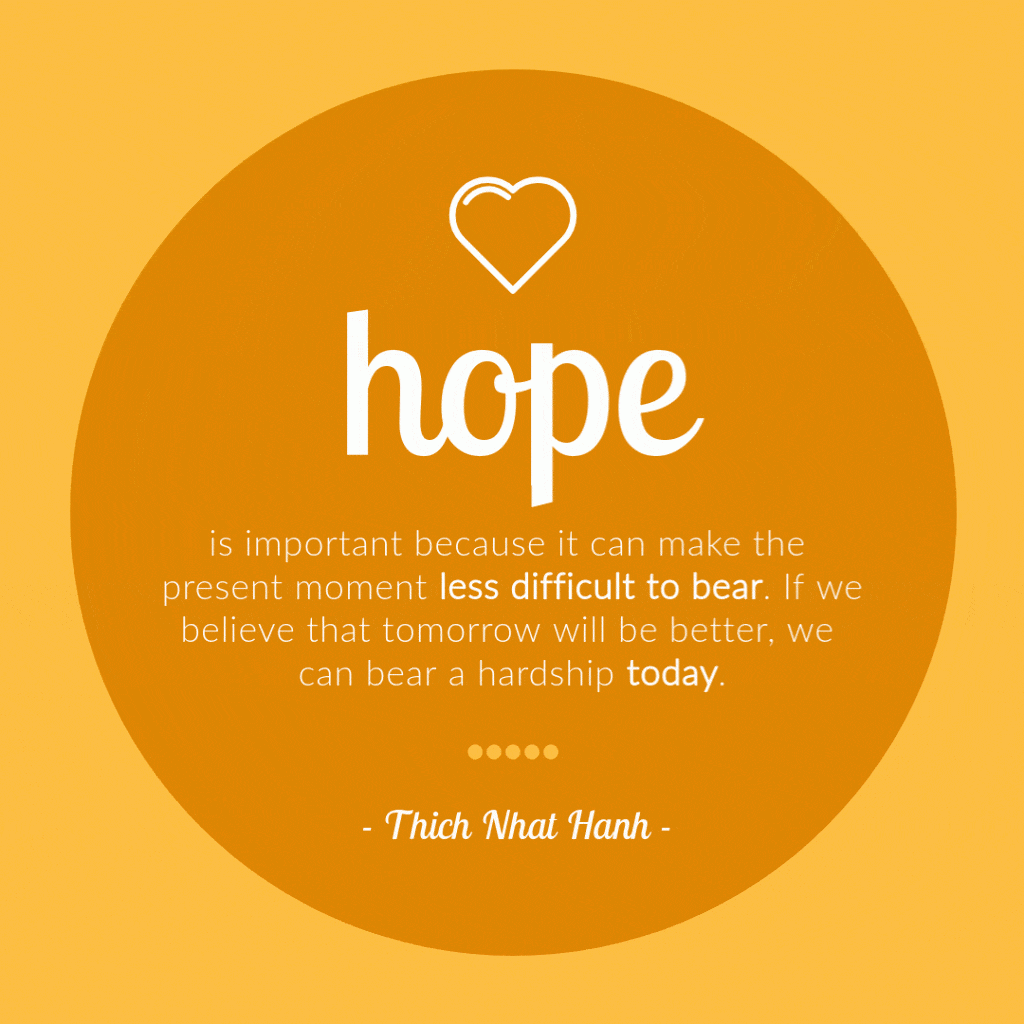 And you may agree that any moment is always made less complicated if we have the loving support of someone by our side. Quite a while back, in fact, I remember pondering on the fact that this world would be a rather dull place if there were no humans. After all, it's our fellow humans who teach us love, hope and life in its various colours. Beauty lies in humanity.
Once we are ready to take that one step towards hope, to stand for something, life effortlessly engulfs us in its love.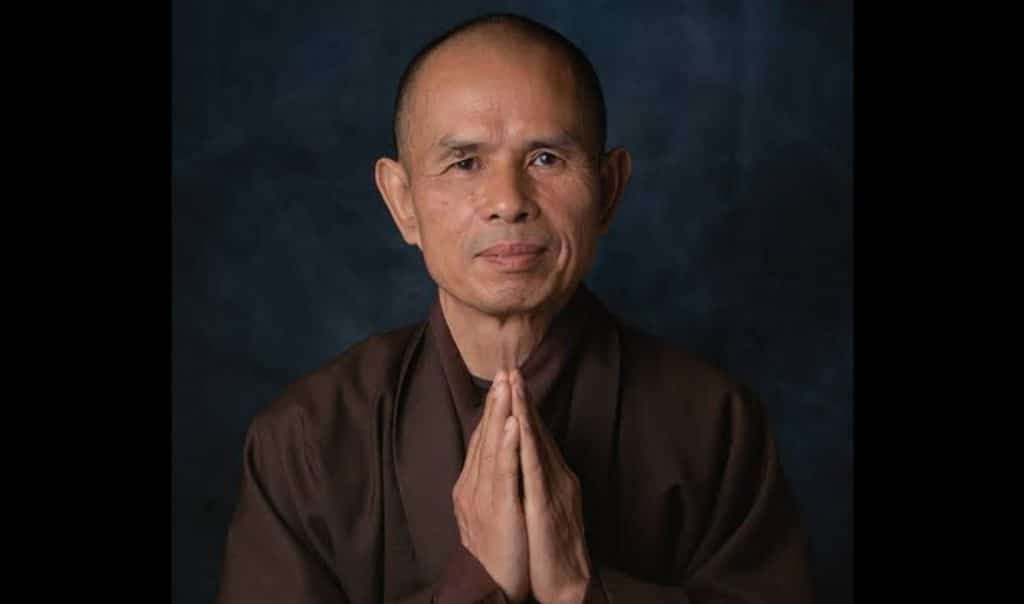 Life has been oozing with hope, respect and celebrations this week. I'll let you see for yourself!
Check out these terrific posts by os.me community:
Transformative Ideas
Paying Tribute to Thich Nhat Hanh: Sometimes spiritual masters lead to one another. Read Anuradha's beautiful tribute to Thich Nhat Hanh, as she shares many of her learnings from him, Om Swami, and Buddha, including six precious lessons which can help us lead a more mindful life.
Playing with the Future: While we are on our journey towards becoming hope, Shalini has already become the hope for an innocent soul. I had tears in my eyes as I read her story. Displeased after witnessing flaws in the education system, she chose to stand up and build a child's future. One child at a time, and one person at a time, we can really make a difference — at least that's what Shalini reinforced.
The Curious Story of Samil's Birth and Subsequent Events: Biswa has a new hope in his life. Literally! Congratulations Biswa, Sangmitra and Sahil! Let's all get together to celebrate Samil's birth! If you want to know what it's like to move from being hopeless to a state whereby you are bubbling with joy, I encourage you to read Biswa's first ever post, and then this one, about Samil's birth. The transformation in this gentleman brings me to tears as I write about it. Now, my friends, this is what I mean by hope!
My Journey towards Contentment: Four years ago, after a miscarriage and severe pain, Parul was shattered, but she didn't give up. In fact, as it goes with the warriors of life, she took it all as a wake-up call and came back stronger. As she shares about her journey towards contentment, there are many takeaways we can all learn from for a fulfilling life.
My First Trip After the Injury: Faith can move mountains, and hope gives us the strength to wait for it. Harshita has come a long way since her unfortunate accident. And this time, we celebrate with her too, as she made her first trip to the Kathu Shyam temple, against all odds. Read the heart touching story of her journey and visit to the shrine, as we keep wishing this champ of os.me a super-speedy recovery!
Immense Grace and Kindness: It's really raining good news in here! Keep your tissues handy (still) as you read this beautiful narration of how God sprinkled His grace for Riya to find her happy place. Riya hasn't had it easy so far in life, but faith and grace never left her side. She found a new job, albeit some hardship. This story shows that if we live in hope, faith, and gracefully keep up with our efforts, life unfolds beautifully for us.
My Alien Boyfriend: If this week's picks were not heart-touching enough, I have a heartbreak story for you. But this one may not make you cry. After his Near Death Experience, Leenkesh had hoped that he finally found love. Unfortunately, his admirer had other plans. I'll let you dive in for yourself.
Watch this Now!
Wisdom from Swamiji
The Secret of Being Positive: How to be positive? How to be happy under almost all circumstances? We seek peace and don't want to feel frustrated and agitated in the face of adversity, but is it possible? Spiritual master Om Swami shares his wisdom about positivity to help us sail through life gracefully.
A Meaningful Life: What is a meaningful life and is our existence too minute to make a difference? Not at all. Spiritual master Om Swami narrates an extraordinary and touching story of a man he met in the Himalayas. It shows that there is hope, for all of us, but let me tell you that this profound read may leave you in tears. You have been warned!
To conclude, I'll leave you pondering on some questions.
Reflect
What is the one thing you keep hoping for, deep within?
In whom did you awaken hope last year?
And who will you give hope to this year?
Think about it! And once you're done, go claim your right! Be the hope, keep smiling and spread the light!
Also, a very happy Republic Day to you!
In 1950, we adopted the Indian Constitution on this day! It is a celebration of hope that we all have the same right and claim over opportunities and resources in the country. Hope is a beautiful thing.
Until next…
PS: This, dear family, is the first Digest co-edited by a community member. It was an absolute joy to work on this one. For starters, it meant a lot less work for me 🙂 From selecting posts to writing all of it, Komal R did a terrific job of sprinkling hope on our mundane existence. How did you like it? Any guesses who our next guest editor is?