Clinical psychologist Scott Haas believes acceptance is the way to happiness. Although born and brought up in America, Haas has spent several years observing the Zen-like Japanese life.
In this episode of Truth Be Told, Scott Haas shares his learnings and his answers to some of the oft-asked questions with Medha Shri.
00:10 to 1:06 Introduction
01:36 to 02:31 Answer to: Why be happy?
02:32 to 4:43 Why did Scott Haas write this book?
04:50 to 06:36 How to be happy?
06:37 to 08:46 Here's what Scott found out about what Mother Nature expects from us
09:01 to 11:52 Acceptance is not resignation. Then, what is it?
12:16 to 14:05 A real-life example of acceptance
16:09 to 18:04 Put others before you, unless you are a woman because…
21:13 to 23:11 Why has Japanese wisdom become so popular now?
23:35 to 25:35 Talks about Karoshi in Japan which means death due to overwork
30:03 to 31:19 A fun Rapid Fire round where Haas discusses his favourite author, meditation schedule, and more
31:31 to 31:56 When an act of kindness made me cry
The past month, we discussed various shades of acceptance. Then, I came across a beautiful book advocating acceptance as the road to happiness. I started reading it. I took an immediate liking to it. I knew I had to speak with Scott Haas, the hot-selling book's author. An American clinical psychologist and popular author Scott Haas spends many months in Japan and Europe.
The book is a result of his observation of Japanese life which is all about 'fitting in'. And he clarifies that acceptance doesn't mean resignation. What does it mean?
Presenting to you, Truth Be Told with Scott Haas.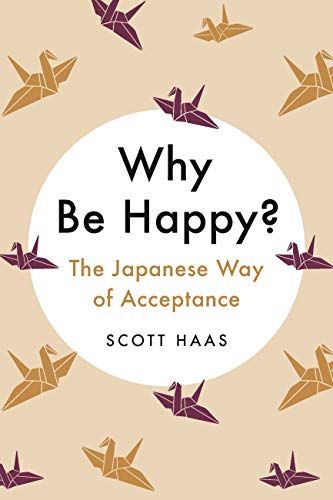 Let me know how you like it. What are some of the takeaways for you? You can buy the book, Why Be Happy, on Amazon.
#truthbetold #happiness #scotthaas
About Truth Be Told
Truth be Told (TBT) is a unique series by os.me that features wonderful people who make this world a better place with their talent, contribution and work. We get you up, close and personal with achievers from around the world, hoping that their truthful personal narratives inspire you to be better, kinder and more truthful in every sphere of life. Check out some of our past episodes on our YouTube Channel.