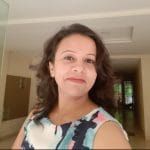 Bhavisha Om
@bhavisha
Identity given by my own beliefs n society makes me just an IT professional to earn the living. With grace of Lord n Guru, i am on journey to find out what is there beneath those layers n to meet n merge in my Eternal parents Lord Naryana n Ma Lalitambika.
There are no posts by this user at the moment. Please check back later!
Bhavisha Om hasn't shared any writings yet.