Namaste!
I am back to remind you that you still have the rest of the week to make your week great.
But that's not all. I bring magnificent ideas, life-changing thoughts, valuable hacks, mindful living tips, spiritual wisdom and lots of love (basically all things os.me) to assist you in that endeavour.
And here's a reminder to dream big (it's tax-free, anyway)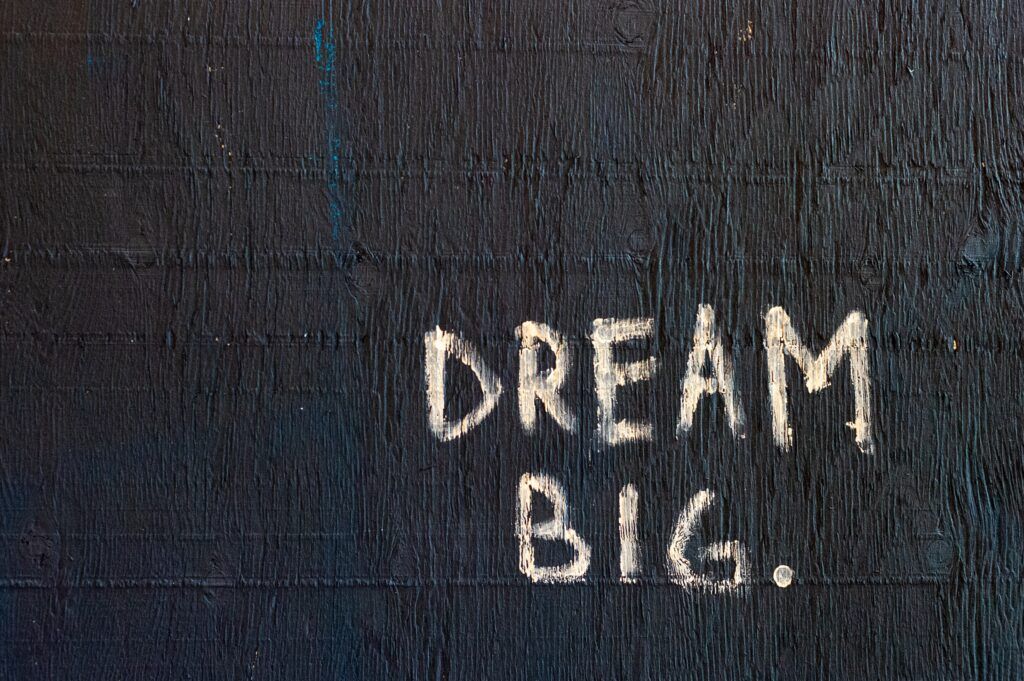 Here's a selection of some wonderful os.me blogs:
Transformative Ideas
Me at 36: Defining a Life of Moderation: The top three traits that have helped Rajesh Kodukula succeed are: The Discipline of Time, Grounding in Core Values, and Continuous Learning. To mark his 36th birthday, Rajesh wrote this honest post about his life and learnings. Many happy returns of the day, Rajesh, and thank you for your gift of this article to the reader.
My Small Contribution to Mother Earth: You don't need grand gestures to give back to Mother Nature or Mother Earth. Everyday habits, minor changes, and mindful living are some ways to make a world of difference to the world around you. SL Pant's blog offers several tips to help you do your bit for Mother Nature.
Parliament of Religion Speech of Swami Vivekananda: We have heard about the historic address that Swami Vivekananda delivered at the Parliament of Religion. Ravi Om Trivedi shares Swami's thoughts right before the lecture. I found this refreshing and felt you would like to read it, too.  
What I've Learnt Writing Every Day for 3 Months: "Write, write better," says Margret Atwood. But how often is good enough? We have all wondered if writing every day would be a good idea. Well, it might or might not work for you. Rajeet Singh wrote every day for three months, and this is what he has to say about it.
None Like You: Award-winning writer and poet Sadhvi Vrinda Om captures her love and respect for Bhagwan in these beautiful lines. You will fall in love with the poet and Bhagwan, if you already aren't neck-deep in it.
The Equation for Self-Confidence: If you are on shaky grounds, if your self-confidence needs a boost, look no further. Kyumti Vasquez offers the Mathematics of Confidence.
A Friend Called Uncertainty: Standing at the edge of a complete career change at the age of 40, not married and moving in with folks again, Anna gets a lot of twisted eyebrows when she replies, "I don't know" to the question of what she plans to do next. She has embraced uncertainty, and it has certainly been a good decision.
Sharing Spiritual Experiences: Before you want to share your spiritual experiences with others, there are these four questions that you must answer. Nikunj helps arrive at an informed decision with this post, helping us come home to our truth.
Rejuvenate
Wisdom from Om Swami
When Your Words May Hurt…: What if your compassion is detrimental to the recipient's growth? How do you choose between being delightful and helpful? Spiritual leader Om Swami says best intentions aren't enough sometimes. What is? Find the truth in the blog.
What Could I Have Done? : Spiritual leader Om Swami writes, "So often people ask me what they should do when someone does bad to them? Or how they should act when they find themselves in difficult circumstances having to do things they would rather not? Every time I'm posed these questions, I'm reminded of a beautiful story I read in Three Times Chai by Laney Becker, a book presenting the Jewish tradition of storytelling." Read the full post now!
That's all from me. Over to you, what is that one minor change, tweak or habit that brought about a dramatic change in your life? Share that with me in the comments below and I will adopt at least two suggestions and tell you how I fared.
Until next…
PS: Did you find this Digest useful? Let me know in the comments. Know someone who'd find it helpful? Share this post with them and introduce your friends and family to our phenomenal Karma program.