That's a lofty declaration I made there in the headline insinuating I know how to help you build the life of your dreams.
The truth is, everyone is trying to design their life at every given moment. Me too. Everyone is looking for ways and knowledge to accomplish that goal. Me too.
So instead of acting like a high-on-hormones motivational guru screaming obvious lines into the microphone, let me offer you something truly useful. In this weekly round-up, I have curated resources and practical tips that real people have tried and tested. As a bonus, at the end of this weekly post, I will point you towards a mine of 'how to' resources for an awesome life.
Without being a bore, I dive right in.
Here are some fantastic os.me blogs to help you create a life of bliss. As always, there is also precious wisdom from spiritual leader and bestselling author Om Swami. From how to forget, to living happily, using your unfair advantage, and healing your inner child — we have got you covered.
Here are 10 ways to build an amazing life, starting with a quote:
Quote of the Week
For whoever needs to hear this: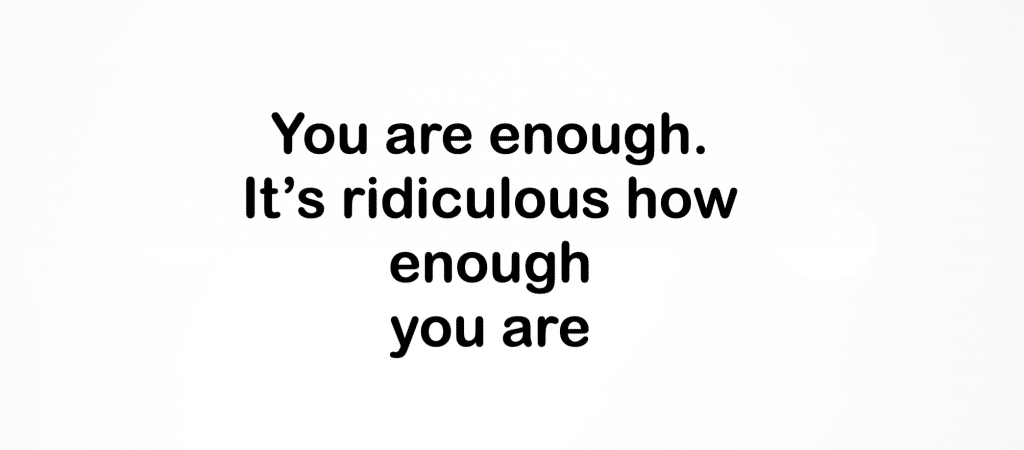 Transformative Ideas
We are Going to Die, We are Lucky: Those who die are the lucky ones who won the lottery, writes author Francesc Miralles, who is back on os.me after a break. He was busy completing his next book on urban spirituality. Upon his return, he penned this eye-opener of a read that will leave you shook.
Build Your Dream Business Using Your Unfair Advantages: Popular UK blogger Amardeep S Parmar has Hasan Kubba, author of bestselling Unfair Advantage, doling out practical tips for success. Here's how to recognise your unfair advantage and create more on the way.
The Right Attitude for Building Personal Magnetism: "How is it that you always attract people wherever you go, and they are so taken by you, even if you show up looking like a dishevelled homeless person," they asked Bert. His simple answer is the key to developing a sense of magnetism, rising to one's full potential, and getting aligned with the flow of life.
Things Winners Do Differently: Winners do the same things differently is a popular adage. Our professional success does not solely depend on the eight productive hours we spend at the workplace, but what we do outside of it, says Ashutosh. Here are eight things you can do differently to stand out for a happy work-life balance.
A Warm Encounter on a Cold Rainy Day: We all want to live in a happy, kind world. How do we find it? By creating it. Spread kindness and warmth, and don't forget to pay it forward when someone does a little something to make your day easy. Here is a lovely real-life incident to inspire you.
A Message to My Son: A father's attempt to communicate his learnings and knowledge to his son has resulted in this blog replete with wisdom on various aspects of life — choosing friends, utilising time, love, knowledge, and ageing. Sach Krishnan's pearls of wisdom will be an ideal guide on how to live life contentedly.
मैं भी।: If you are helping someone today, it is because you are lucky to be in that position. It is a divine blessing that you have enough to share, reminds poet Nidar. The poet captures the truth in a few powerful lines.
Watch this Now!
Wisdom from Swamiji
How To Enjoy Life?: All our efforts and pursuits are for one desire — to enjoy life. Spiritual leader Om Swami shares the secret for infinite joy and bliss. Hint: It is not 'move to the Himalayas'.
How To Forget Someone: To quote Pablo Neruda, 'Love is so short, forgetting is so long'… And the memories hurt so bad (I added this bit, of course). Spiritual leader Om Swami sums it up aptly when he writes: Memories can be like black holes: deep and mysterious. But being the saviour, he goes a step further and offers potent tips to help forget. Fill that void and pull yourself out of the pits with this mini-guide. There's a typical Mulla Nasruddin story, too.
How to forget someone? Let spiritual leader Om Swami answer that + Other fantastic reads.
tell a friend
I love The Atlantic for their How to Build a Life Column. It's a weekly column that tackles the 'how to' of various aspects of life. I am sure you'll enjoy browing through it. Ain't it a gold mine of ideas? Stay OSME (awesome — by now you know).
Until next…