Life is about making choices. But making choices needs courage. Oftentimes, we are unable to start on a path out of fear of the unknown and sadness that would arise from leaving the past, even if we know it is the best way forward.
May we all have the courage to make the right choice and brave the storm that arises from breaking free from the familiar. Until that day arrives, find happiness in the pockets of your current days. Live up the joys you'll find in the myriad nooks and crannies of existence. Also, do not forget to relish the various shades of life this week's Digest offers. But first, a thought worth pondering over: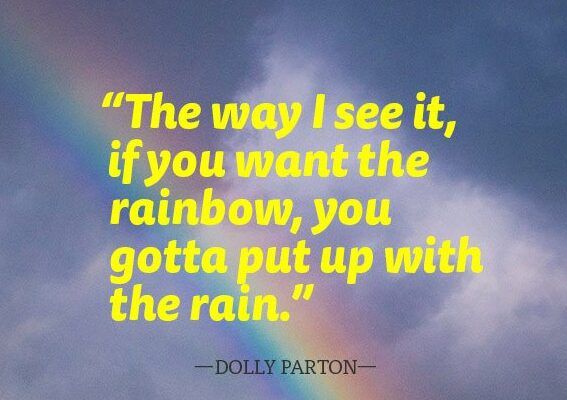 Presenting a pick of os.me blogs for perspective on life to help you live life bravely and happily.
Transformative Ideas
Kalidas's Raghuvamsam – Part-3: In this series, NR Jayaraman traces the origins of Lord Ram's lineage, Raghuvansham. A fascinating read!
Gentle Lessons that have Changed Me as a Solopreneur: Business coach Shailaja Vishwanath is sailing on a smooth lake in a sturdy boat four years after launching her own business. She offers four life-changing insights she learned along the way to finding peace. "The third thing that appeared to make a significant impact on my business was a revaluation of my coaching model." For the other three, read the blog now!
Accepting the truth is better: You can't change the truth, no matter how unpleasant. Acceptance is the only way with it. Preetam's quick blog brings home the point with the story of a crow who tries on a bunch of peacock feathers. Don't end up being like that one!
Hindi, You Are Making Me *the* Mad: Elena is practising an unconventional form of yoga. She is learning the Hindi language. She calls it yoga off the mat. Her journey is peppered with fun incidents. Like when she wanted a bada broom, the shopkeeper brought her 12 brooms instead! And the confusion between Karan (Kunti's son) and karna (to do). I had never looked at Hindi as a language that could confuse. I mean, isn't English called the funny language? Not if you hear out Elena's ordeal. It's funny and insightful!
The Undercover Karma Yogis: Kadambini Rana greets Uma and Raju every day on her way out. She has been inspired by the couple's dedication to their work in several ways. She shares their story in this blog, hoping, "I have been watching this couple, living 'Karma Yoga' for over twenty years now, with unbridled devotion to what they do."
When Faith is Questioned: In the world of mere mortals, doubts exist several times more than the creatures that breathe the air. Yash draws strength from Maa Parvati to continue on his path unwaveringly. Don't let that faith waver, seek solace here.
What Is Life? Anila Bal writes a deeply personal open letter about her life choices. As she looks back, she wonders if keeping quiet to avoid arguments and not taking a stand for herself for fear of upsetting others was an injustice to the gift of life. Your thoughts?
Beware of Your Thoughts: Part-2: She went to the window to have a good look at the watch. Suddenly, the student found his hands clasped around the neck of the old lady and squeezed it with full force. He did not know what overcame him! Choose your thoughts carefully, Nandkumar gives fair warning.
Watch it Now!
Wisdom from Om Swami
The Calling of Happiness: Being happy is synonymous to being fulfilled. So, what do you need to do to feel fulfilled? Spiritual leader Om Swami answers the pertinent question. Read it for the sanest and most lyrical definition of happiness. 
Purity of Intention: No matter what you undertake, if you want to succeed, you have to acquire the most fundamental ingredient of success: purity of intention. Spiritual leader Om Swami delivers the most powerful truth in his signature simplicity.
Did you find this Digest useful? Let me know in the comments. Know someone who'd find it useful? Share this post with them and introduce your friends and family to our phenomenal Karma program.
Until next…
PS: Brace yourself, a writing competition coming up next week!