May, the month of maybes is here.
May the month of May motivate you to carve out a beautiful life for yourself. Dear os.me family, dream big and take the first step. If you get bogged down just thinking about the future logistics, I will share with you what spiritual leader Om Swami said to me once: You don't need all the answers right away.
Simple. 
Whenever you feel overwhelmed just thinking about how various pieces of life's puzzle will fall into place, remind yourself: You don't need all the answers right away. Leave a few things to the lord.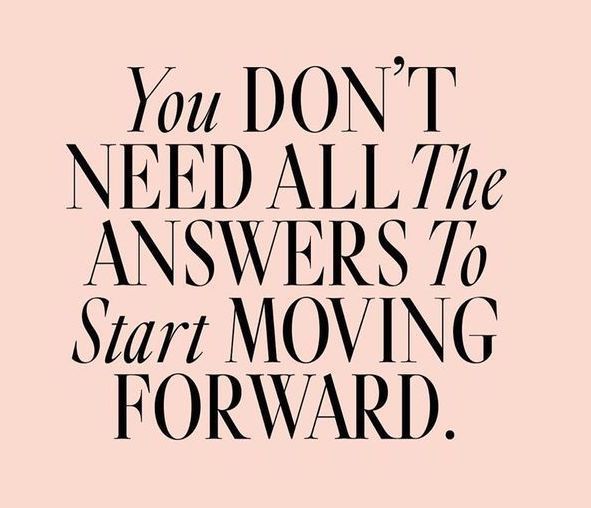 On the first Wednesday of this month of possibilities, I bring to you a pick of magnificent ideas by professional bloggers on topics as divergent as life itself. Go, live it up!
Transformative Ideas
What's Success?: Digits in the bank account, followers on Instagram, a book on the bestseller list, fans asking for autographs — all of it is temporary. Author Francesc Miralles writes about his idea of success which is more meaningful and fulfilling than these ephemeral pleasures.  
What are You Saying Yes To?: Content strategist and business coach Shailja Vishwanath lays bare the perils of context-switching. And she reminds us when you say yes to something, you are saying no to something else. Choose wisely. If you find yourself sidetracked by all those open tabs on your browser, this blog is for you.
Lessons from Mahabharata – Is Money Enough to Bring Peace: The Pandavas conquered the Kauravas and established themselves as rulers of Hastinapur. Were they, however, able to reap the fruits of their conquest? Journalist and top spiritual blogger Keyur Seta leads the reader to ask vital questions about life and happiness.
How Much Would You Sell Your Life For?: Popular writer Ash Jurberg has an interesting idea — garage sale of the soul. Inspired by Australian citizen Ian Usher who sold his life on eBay, Ash traded a few things in his own life. He asks, how much would it take for you to walk away from your entire life — your worldly possessions, your job, even your family and friends?
5 Ways to Energize and Take Back Control of Your Life: Popular blogger Amardeep S Parmar offers 5 tips to bring more value to life and cut trash out of it. Your health is not a side hustle, value consistency over intensity, the 3-2-1 rule and more ways to change your life for the better.
Stars Wars: A Spiritual Saga: Film writer and author Mahendra Jakhar draws spiritual lessons from the Star Wars franchise. He brings out metaphors, analogies and messages in the most exciting way. Watching this space-opera won't be the same again!
The Two Sides of Happiness: Ranjeet Singh points out that happiness is double-sided — internal and external. Happiness is a consequence of doing. It flows from inward self-realisation, outward experience and pushing towards where we find purpose in us. That's where true fulfilment comes from.
Current Life vs the Afterlife – it's a Numbers Game: According to Preeti Gupta, the soul is an appreciating asset, whereas the body is depreciating. That's what has piqued her interest in the afterlife. She also thinks 'spirituality is lame'. Find out why!
Watch it Now!
Om Swami Wisdom
The Basis of Honor: "What do you have to say in defence?" The king asked Brahma Dutt after hearing the facts.
"Nothing, Your Majesty."
The king was distraught to know that the man he had trusted all his life turned out to be a corrupt official. 
Spiritual leader Om Swami imparts a lifetime's worth of wisdom in this story. To track the journey from humanity to divinity, there is one thing that you need immediately. Click through to the article for invaluable wisdom.
The Right to Dream: Spiritual leader Om Swami writes, "It all starts with a dream, but at first, a real dream is not always a grand vision. When starting out, Google, Facebook, or Microsoft founders never thought they would end up building mammoth organizations." However, in order to realise a dream which of the following is required: hard work; destiny, courage, competence? The answer is in the article, and so is an inspiring story.
That's all for now, folks. Stay awesome!
Until next…
PS: The result of the #WriteChoice Challenge will be out next week. We are still reading all your beautiful posts.