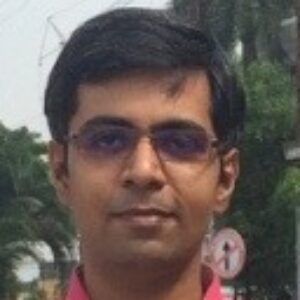 Prahalad Rajkumar
@prahalad
Bridge player and software developer.
Chennai, India
Joined Sep 2019
Prahalad's Followers
---
𝑺𝒊𝒎𝒑𝒍𝒆 𝑺𝒐𝒖𝒍 𝒊𝒏 𝑴𝒖𝒅𝒅𝒍𝒆𝒅 𝒘𝒐𝒓𝒍𝒅🌎 𝑰 𝒃𝒆𝒍𝒐𝒏𝒈 𝒕𝒐 𝒚𝒐𝒖 𝑺𝒉𝒓𝒊 𝑯𝒂𝒓𝒊

A servant. A survivor. An eternal student. Born, raised, lived and learned in London, England. Now, by the Grace of my Guru, Om Swami ji, I am an evolving monk living in the Himalayan hills. I don't know very much, but life has given me one incredible roller-coaster of a ride. Perhaps my ramblings may be of some interest to you, thank you for reading them. With His Grace, Jai Sri Hari! 🙏🏻 🙂 ❤️

Hetal Sonpal is a accomplished business leader with 21+ years in the Tech industry. He advices and mentors startups, helping them on Sales Hetal is a "Mentor of Change" for Niti Ayog and mentors school children on Innovation programs. He is also a motivational speaker and loves to write on varied topics.

Forever a student in the school of life! I love:Love,faith, compassion, gratitude! Believe in and also try to follow, Live and let Live🤗 Self Discovery, is in progress!😃

Seeker. Devotee. Dentist. Student.

A seeker in search of my own truth... a corporate slave struggling to break free . Sharing myself with the world through astrology, music and writing. Hoping to receive the grace of my master

"They alone live who live for others" Swami Vivekananda | "Rise up and vow to do something about the cause. Use your energy to not profess your love for me but to preserve, practice, and propagate the Vedas. It would mean the most to me. In fact, it's everything to me. That's the reason I'm still here." Om Swami | Linkedin: https://www.linkedin.com/in/trivediravi/

Author ,Photographer . Food Blogger . Pursuit of truth and beauty .

Stay even, this too shall pass 😊

An early teen with a fondness for long words, yellowed pages, and ink. Food will do, too. 🙂

Ex-flight attendant, aspiring yogini. Mother of four, I love to pray, meditate, mantra chant, write, Hindu mythology, and all things yoga- not necessarily in this order. Thanks for being here.