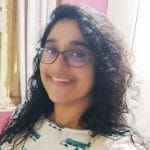 Rashmi Ramanathan
@rashmi-ramanathan
Forever a student in the school of life! Few favourite words:Love,faith, compassion, gratitude! Believe in and also try to follow, Live and let Live😊
Rashmi's Followers
---
Stay even, this too shall pass 😊 ychawda62@gmail.com

Tiny spec in gigantic cosmos.

Pharmacist-Musician-Lyricist

A divine being leading a human life. However, I do not know my level of divinity (wink wink)

Bridge player and software developer.

On a journey from Somebody to Nobody. Love, Live, Laugh, Give. "They alone live who live for others" Swami Vivekananda. https://www.linkedin.com/in/trivediravi/

I take great pride and responsibility in being a disciple of one of the rarest being to grace this earth His Holiness Shrimaan Om Swami. His Name is my real identity and His color orche is colour of my soul. Om shree matrey namah.

A tiny speck in the gigantic cosmos

Starting to write my story... The one that starts with peace and ends at peace

I'm a husband to a beautiful wife, father to 3 little kids, and a disciple of Om Swami. Like many of my guru brothers and sisters around the world, I'm in the process of lighting my lamp and am relishing the spiritual journey.

Hi, I am Niraj, born on Indian soil but now transplanted to Canada. I am a traveller in space and time.

A medium of The Divine Energy writing for a cause. Reach my office at info.srideviom@gmail.com.

Poet. Motivational Blogger. YouTube Content Creator. rishisridhar.com

Mother. Microsoft alumna. Left job to unleash the Mrigasira in me.