I returned from Goa last night after spending half a month in one of the most eclectic states in India. It was my seventh trip to the beachy haven in the past 12 months. I live in Delhi, so that should explain the frequent urge to escape to the idyllic state.
The very mention of Goa conjures up delightful images of Portuguese architecture, sun-kissed beaches, delish food and carefree tourists. It is as lively as it is laid back. It is both relaxed and vivacious. And that's what appeals to me.
Go beyond the sand and the sea, the Goan life is known for its susegad concept. Susegad, derived from the Portuguese word sossagado (meaning quiet), it could be defined as a state of contentment, peace and unhurriedness.
I have spent all my life in and around Delhi. The Capital city that is always in a hurry. Perhaps it was therefore easier for me to notice the contrast in the lives lived in both states.
Delhiites are always in a rush to reach a place, a goal, a lifestyle upgrade, or a financial milestone. Goans are satisfied with what they have and how much ever they have; they are satiated and well-siesta-eted. Unhurried. They are gracefully slow. Initially, their pace would irritate me, but now I know they are relishing every act.
While Goa has all the riches, comforts and luxuries of a bustling metro, it enjoys it without the banes of population, pollution, stress and rush.
A lover of romanticism, I have a newfound crush on susegad. I made the decision to share this wonderful lifestyle idea with you on my flight. I scratched whatever I had written and wrote this fresh copy. I will adopt its elements and make changes to get closer to susegad.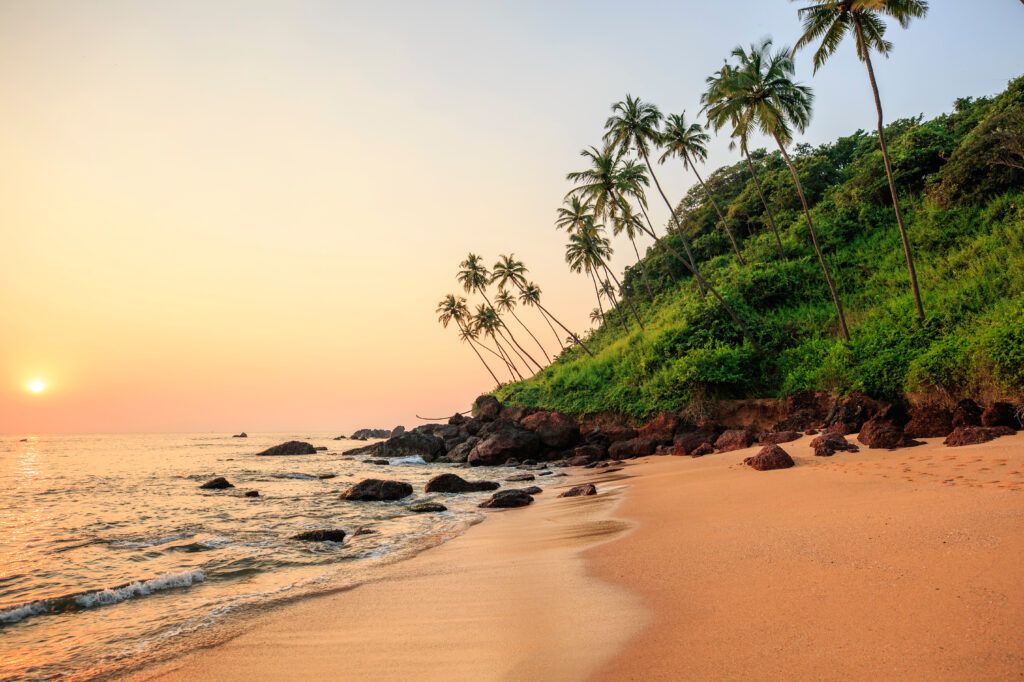 I will share my 5 susegad pointers after these terrific blogs by os.me members. Today, I have listed the ones contributing to getting a step closer to the Goan life.
Transformative Ideas
The Retirement of My First Pair of Skechers Shoes: Biswamohan Nanda's heartfelt piece is about giving yourself permission to enjoy the little joys of life. Having suffered the 'I don't deserve the good things' complex, this accomplished physicist broke the self-limiting belief when his wife gifted him a pair of Skechers shoes. Here's his story.
The Revealing Art of Spending Money (Part-1): I loved reading this piece by Divya Vanshika Om. It is revealing and thought-provoking. Your relationship with money says so much about you. The sooner you recognise unhealthy patterns, the better you will be able to enjoy the fruits of your fortune.
Farewell to Farewell-Invitations and US Trip: Sundaram Venkatesh kept the readers with him on his recently-concluded trip to the United States. His travel tales and anecdotes about meeting people there and the lifestyle were engrossing and engaging. This is an equally engaging slice-of-life piece about the last few gatherings he attended there. It highlights the warmth the Indian community shares and the fact that despite the distance, they have kept the arts and culture alive. It has the susegad vibes for me.
What's Your Regret?: Inspired by Swamiji's latest blog, Shalini Pandey attempts to address the common regrets we all feel. She offers some insights and a few words of solace to deal with the pangs that shame has left on our being. Live lighter.
Truth and Fearlessness: Nihar Abhyankar has vowed to live free and easy. He has taken a vow to live a truthful life. The principal ingredient of a complex-free life is truthfulness. A lie grows into a web further complicating life. The blog mentions how and why he decided to follow this prized virtue. It will inspire you to make life simpler.
Om Swami Ji's Day-maximizing Method: Vinay has cracked the secret to living in the present. And living in the present is also the secret to getting the most out of your day without stressing. In this post, Vinay shares his methodology to be present in the present to meet those deadlines and feel content.
First Visit to Cremation Ground: Praasshant Dubey used to be scared of a dead bodies. Then, his friend offered to take him to a cremation ground for someone's last rites. That was his first visit but not his last. His visit to the cremation ground changed him subtly but surely and substantially. He is more at peace and so will you be after reading this blog post.
कठिन प्रश्न: Anu Om's Life hack will definitely come in handy when you are aiming for susegad. When you are faced with tough questions, use her tips and tricks to make it easy. She makes it look very easy.
Watch this Now!
Wisdom from Om Swami
5 Principles of Happiness: In all human endeavours, in everything that we do, often our real goal is to eventually experience happiness. Which, at times, we mistake for fireworks and spurts of energy in the form of pleasures. When you are really unhappy though, even pleasures hold little meaning. You can't enjoy food when you are unwell, for example. So, is there a secret to happiness? Yes, there is. Spiritual leader Om Swami spills the beans.
When You Feel In Control: We feel fulfilled and joyous when we live a meaningful life. But how does one bring meaning to life? By making "a positive impact on the world around us", writes spiritual leader Om Swami as he reveals the secret to building a meaningful foundation for an extraordinary simple life.
My 5 susegad lifestyle practices
Susegad could also translate to having three crucial things in life: sukoon, sabr and shukr (patience, contentment, gratitude). Here are my 5 susegad lifestyle fix to implement the values I have learnt from Goans:
Pause

. I reach a dainty grocery store, I inquire for coconut water. The salesperson approaches the stack of coconuts lazily, retrieves one, and then doesn't give it to me right away. He strikes up a conversation with the person standing next to me, who appears to be his neighbour. I am waiting impatiently. He then comes back to me. That was something new to me. In Delhi, the shopkeeper would have sold four coconuts when this person handed me my coconut water, without wasting any time on indulging a customer with small talks. But the Delhiite salesperson would have missed out on the conversation, on building and cherishing the bond.
Fix: Pause work and enjoy the bond. Relish conversations and life at a slower pace. Sincerity is a must, but it shouldn't mean we check ourselves from basking in the warmth of bonds. Is it why it is so cold in Delhi?


Unhurried

. Rushed work is the devil's deed (Don't let the fact that I made up this proverb stop you from believing in its merits). I have observed that most of us are always pressed for time. We are rushing to meet a deadline or do just about anything. Often not because we have too much to do but because of poor planning. We leave tasks for the last minute. Then we summon all our might to finish it on time. It leads to stress and bad quality.
Fix: Act on the assignment/task as soon as it comes your way. Do a little every day. It improves quality and gives less stress. Plan well. Relax.


Contentedness

. The locals in Goa live in small or traditional houses, in their villages, and work out of their family shops and stores. Outsiders, such as from Delhi, Mumbai and other big cities, have purchased lands, and are building humungous clubs, hotels and resorts. Minting money. Competing with each other to buy more. Many outsiders have accumulated unheard amounts of money from their projects in the state. But it is the Goans who have a pronounced look of calmness and contentment on their faces. All the wealth-building battles right next door, the Goans do not care. They are happy sitting on their chairs in the evening in their ancestral homes.
Fix: Whatever I have is enough for me. Whatever you have is enough for you. Yet we can't stop craving more. That leads to unhappiness. There is no harm in striving for more. But when you do that, do that with a sense of awareness. I have replaced my script of striving for more material things with doing more to keep myself purposefully busy, whatever it brings is cool. Everything we already possess will suffice.


Mindfulness

. This one is a no-brainer, esp for the OSME community. Mindfulness leads to fullness — fulfilled heart, soul and mind. Going into the sea to catch the fish requires mindfulness, patience and skill. So does everything else in life. Carrying out even the most mundane and commonplace actions mindful is close to meditation.
Fix: Ah! Fix your mind to be more mindful of everyday actions. It will help you see all the bounties you already have.


Scooter

. Unlike big metros, Goan life is best enjoyed on a two-wheeler. A gearless scooter or scooty is the most popular mode of transportation for tourists and locals alike. The Russians, the Goans and the domestic tourists love riding a scooty. Why? Because it lets you feel the wind on your face, and watch the tall coconut trees sway gracefully against the blue skies and mountains unhindered. It's therapeutic. Nature heals.
Fix: In Delhi, commuting on scooty may bring different results because of the smog, dust and pollution. Though, every city has ample green gardens, historical monuments, and places to be enjoyed. To feel closer to myself, I have committed to spending more time in nature.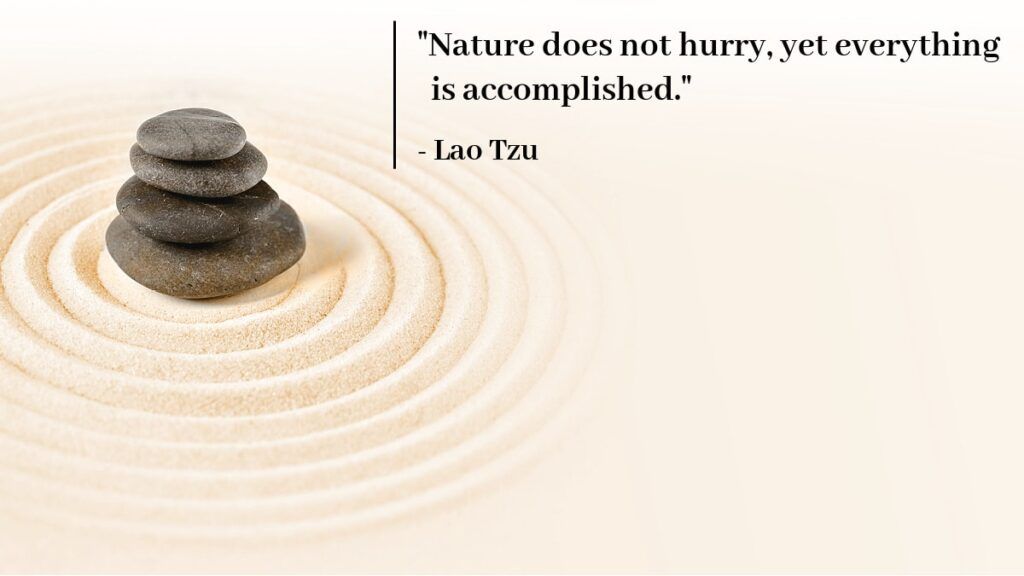 We don't need to make our lives complicated. We ought to just flow with it. As spiritual leader Om Swami writes in The River of Life, "The river of life flows independently of one's preferences. Whether you flow, float, swim or sink, it's your personal choice. At any rate, it'll take you with it."
Susegad, to me, is about flowing with the flow of life. I am kicking off my susegad life right away with the most crucial element of the Goan life — the siesta. Rest well, Netflix less, slow down.
Don't forget to tell me about your impression of Goa or a destination that made you stop in your tracks and think. Will you get on the susegad life?
Here's wishing sukoon, sabr and shukr .
Until next…
PS: Did you find this Digest useful? Let me know in the comments. Know someone who'd find it helpful? Share this post with them and introduce your friends and family to our phenomenal Karma program.
PPS: I shared one of my fave songs. I hope it brings peace and healing to you.