अब छोड़ो भी फिर वही बाते,
कुछ पाने की, कुछ हासिल करने की,
कुछ करने की, कुछ ना करने की।
आज आधी उम्र का तजुर्बा है मेरा,
जो चाहा, ओ पाके भी,
दो दिन से ज्यादा ख़ुशी कभी टिकीं नहीं।
हजार ख्वाइसे पूरी करने से भी,
मन का खालीपन कभी गया नही।
अब जाके पता चला, सब झूठ है, धोका है,
ये सब गुमराह करेने की राहे है,
चीजें और रिश्ते कभी मन का खालीपन भर नहीं सकती,
ये शर्तों पे टिके प्रेम से कभी दिल की मरम्मत हो नहीं सकती।
पर अब ये भी जाना, जो ज्ञानी कह गए,
जानना ही है, तो वो जान लो, जो जानने से, सब कुछ जान लोगे,
पाना ही है, तो वो पा लो, जो पाने से सब कुछ पा लोगे।
ये जानने का, ये पाने का, सफर शायद लम्बा है,
और रास्ता थोड़ा अनजान भी,
पर कोई गिला भी नहीं है,
क्योंकि सफर शरू करते ही दिल में बैचेनी नहीं है,
और मन शांत है।
This week I completed 40 years. Just thought that even after completing more than half of life, still the struggle is for the same things— to have something, to achieve something. Despite knowing from past experiences that these things, as well as love and appreciation of others is fleeting. But while going through this struggle, the silver lining is that by reading and listening to enlightened beings like our Swami Ji and others, and by taking a few steps as guided, now I feel that there exists a path that may lead to the true and lasting peace and contentment. The beauty of this new path is that even by just starting the journey on this path, we start feeling that this path is worth travelling.
Om Shanti!
PS: Think about it!
Related Q&A
Which is Your Favourite Discourse by Swamiji?
Sri H
asked in Spiritual Wisdom 1mo ago
Jai Shri Hari!
Mine is Insight on How to Meditate.
I would love to know your favorites.
Also please provide links to the respective video.
Side Note: As I don't know hindi, please add links to the videos that are available with english subtitles (almost every video of swamiji is present with english CC except few)
Thank you.
Har Har Mahadev!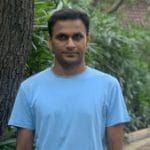 ajay S
replied 1mo ago
Hello Sri ji,
Very hard question you have asked, to pick favorite video of Swamiji 🙂 . I just love his each and every video. I have picked two which i saw quite long back and loved it:
https://www.youtube.com/watch?v=bEXUBtf2ET0 - Suffering and You
https://www.youtube.com/watch?v=lp22PH6BUO0 - The Journey of Self-Evolution
- Jai Shri Hari!!
Why do you think Swamiji endured Baba ji's tormenting behavior?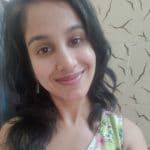 Aparna S
asked in Spiritual Wisdom 1mo ago
Last day of the year and I chose to re-read Swamiji's memoir, because it fills me with inspiration. Somehow I cannot still process and it really makes me upset every time I read, how could someone like Swamiji who was so well sorted in this mind about his goal let Baba ji treat him like that? Or use him and let him do so?
Was it a sense of surrender ? Was it just the faith that he would take him closer to his goal? In either case, should we not use our mind to analyze at all?
PS- I am already sorry if I shouldn't derive such meaning out of it, it is what was evidently happening though.
A
replied 1mo ago
Aparna,
I used to think that way too but  I have come to appreciate Swamiji's life story in a new light. As we move along the path one of the changes that occurs in the mind of a sadhak is the ability to take a step back and gaze at the big picture of life more and dwell less on the details. IMO, Swamiji would not be the guru that he is today if Naga Baba had not been the guru he was back in the day. Things people have come to love and revere like Os.me, Sadhana app, Black lotus App, Swamiji's Ashram and all the initiates of Swamiji etc etc ..none of that would exist today as we know it if it weren't for Naga Baba.  In a way, all of us owe Naga Baba a huge debt of gratitude if you think about it.
All the things we are grateful for with respect to Swamiji came about as fruits of his intense tapas in the Himalayas. However, If Naga Baba was even ever so slightly different in his disposition, Swamiji would never have left the ashram in the first place and his life story would have taken a different trajectory.  It eventually might have led to his realization in some other form no doubt,  but It would have looked different from the story we have come to love and appreciate right now in our present. Therefore, when you step back and gaze at the totality of it, you will find that all the characters in a story add so much color and beauty to the story. That's why in a movie or a novel,  the person playing an antagonist is just as important as the protagonist. Because the role of a villain is to make you fall in love with the Hero and root for him!  The character of Ravana makes us fall in love with Rama and Sita and aren't we grateful that he exists in the story?
When you take a step back and reflect on the big picture in its totality, you will start to appreciate the intricacies and nuances in a whole new light and glimpse at the immense beauty contained in it! Beauty is an emergent quality.  To give you a music analogy, the high and low notes together is what makes a song so beautiful and melodious :).
I will also add one final note which is that sometimes great beings go through enormous challenges not necessarily for themselves but to show the world how to handle such situations if the rest of us ever find ourselves in one. Isn't that what inspiration is all about? 🙂
Wishing you a brilliant 2023!!!
On Death: Choosing How To Die. Ever thought about this?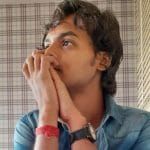 Alok S
asked in Spiritual Wisdom 2mo ago
Death is going to visit us sooner or later. And so many people die everyday on this planet. Have you ever thought about how you would like to die?
We can't choose our death. Or can we? And if yes, to how much extent? Should we even choose our death? If you had the choice, how would you like to execute your passing? Let me know in the comments. 🙏🌸
Promit R
replied 2mo ago
1. Yes, with a smile.
2. How we live determines how we die. As humans, we have a great degree of freedom in choosing our actions, responses and conditions.
3. Check out the life of Diogenes the Cynic. Dude just stopped breathing through sheer force of will.
4. I imagine a beautiful way to die would be to expend every ounce of our life energies in service of this world, then...detachedly watch it merge away. From a no-thing, to nothing.
Jai Sri Hari 🙏
How to pray when things are completely out of your control?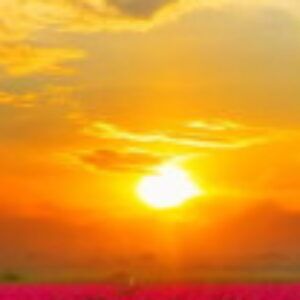 Shailu
asked in Spiritual Wisdom 2mo ago
I am talking  about situations where you are absolutely  helpless and at mercy of others  whims and fancies. The only recourse is prayer. How should one pray as there is absolutely  no other action that is possible and one is engulfed with worry and anxiety? Also the decisions will take 2-3 months to be made, so very difficult to maintain calm during this time. How to channelise one's fear and worry into prayer?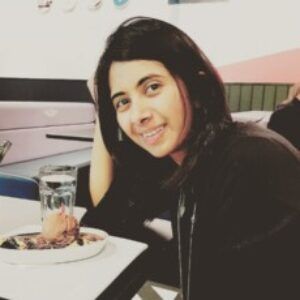 Komal Om
replied 2mo ago
I am sorry to hear that you are going through a tough situation, Shailu. 
It isn't easy but the best way is surrender. 
In such situations as long as you have done the best you can and things are out of your control, speak your heart out to the Divine and leave the outcome at His feet.
Surrendering and after telling Him that now it is for Him to handle, you will feel a burden be lifted off your shoulders.
Additionally what Anu suggested about relying on a trusted friend is super helpful. If you don't have such a friend, I'd suggest praying for one or life guides if you feel completely overwhelmed.
Is kaam to be just accepted and moved on in life?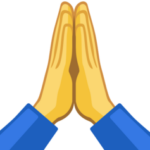 JaiRam
asked in Spiritual Wisdom 3w ago
First of all my sincere apologies for bringing this topic in Q&A if it discomforts anyone here, the intent is just to know how to improve my spiritual journey. And Thank You those in advance who try to help.
Kaam/Vaasana/Lust (bodily or material) is always considered a taboo in spiritual life.
However it is also considered that no one except for Bhagwaan (one true God - Ram, Shiva, Vishnu, Brahma) has ever been able to conquer or burn it.
There is a story of even Narad Ji falling for it. Lord Indra has been also a part of various such stories.
As per few great philosophers, it is something not to be suppressed as it might have bad consequences if forcefully suppressed.
In today's world of technology it is not possible to not be touched by it for a person like me. (Job, Ambition, Interactions, Advertisements, Family)
I wonder what the ancient texts are trying to teach us with the stories that no one is spared from the feelings, and what we should do about it if serious in spiritual path, should we just accept it as a thing of physical body and move on, or should we try to control it like the yogis, or should we try to convert the energy with chakras, or should we just feel sad?
Any suggestions, tips, hints, links etc would be nice.
Thanks
Nihar A
replied 3w ago
Hello! 

First of all, I really do not think anyone in the community will feel discomfort, since we are all on the same path and this issue is prevalent amongst all humans. Swamiji has posted 2 videos about it. You can have a look at it. 
As far as my thoughts go- I feel it is a part of us. Just to be accepted. The great sages and siddhas have been called as the ones who have controlled their senses, not conquered them. I somehow feel your inclination is towards the bodily lust, which is more difficult since it actually incites physical response from the body. Other types of lust- be that towards power, wealth, position do not cause an instantaneous physical reaction. I believe this is the reason we give unwarranted value to them.
If we treat lust just as a thought, it too will pass. Everything, be it lust, anger, compassion, peace, it all starts from a thought. The thought, when lingered upon gives rise to emotion. This creates deeper mental imprints in our mind. As long as we are treating lust as an empty thought that will pass, it will not create concern.
As far as external things go, cutting off from the sources of lust always helps, since the mind doesn't get more fodder to feed on.
Thank you!
---