This was not less than a miracle for me
This is about a drive to an temple from Bangalore to hassan outskirts which is drive of 180kms one side..My family had decided about this the previous day and we had everything planned…
But before proceeding I would like to tell you about the temple that we were heading to…
This is the 'Doddagadavalli Lakshmi Temple'. An 1000 years old temple said to be built by an diamond merchant then…by the cal of god…
This temple also has 'Sri kalikadevi' residing there in the stone form..which also is our family's kuladevatha….here it is said that there will special pooja done on the day of pournami early morning within 7.00am and those who are present there during pooja and ask for their wishes they come true within 3 months and they shall visit temple again to get blessed and pooja to be done…
Coming back to the start of drive from bangalore..we (me,dad,mom,sister) left from Bangalore at morning 5.30am and me taking the wheel….
I was a little worried at the start as seemed to be impossible for us to reach there on time…
Its was pleasant to watch that sunrise on the way which was like it told me to be determined and drive good and safe…
The drive went on and I never drive fast when I'm with my family….so the drive continued where my family members were talking to each other..but I was to glued to my thoughts of wanting to be there on time and was very tensed by now as the distance(180kms) to cover was not small with all those constraints to think of..the speed,safety, and the pooja time..
The speedo was clocking around 140kmph for whole of the highway drive being in mind to reach there at 7am…which was close to impossible.. And if we could not make it on time we could not be there for that divine and wonderful pooja there at the temple…
All these thoughts cruising on my mind faster than the cars speed made my eyes lil wet as I wanted to take myself and my family to that pooja which would not wait for any one if getting late…
Suddenly my eyes had just a sharp glance at the clock.. Boom it was 7.00am…and we were still far behind by around 40kms the distance which had to be covered crossing the city traffic too…
I just went mute and only my eyes spoke to 'Sri Kali maa'…
In my mind : " maa we wanted to come there on time but we could not make it 😞.."
Yet the drive was on…thinking let's visit and spent time there at the temple…(as the temples,divine places are always filled with divinity and peaceful silence bring strong positive vibes within)
The drive continued…lil we knew that there was something not less than a miracle waiting for us there….
some one was waiting for us at the temple…!!!!
We reached there late by 20mins..quickly parked the car and went inside the temple as we were so eager for Devi's Darshan…
First my sister and dad went in..a lil behind them at a distance was my mom walking towards the garbhagudi…for the Darshan..and at lil distance behind
Mom was me with a bit of disappointed eyes as we could not reach to the pooja there…
Mom proceeded into the temple..
With those slow steps I was walking towards the temple with head down..
Suddenly a voice came from the temple and it was my moms voice..
She said " kitti come pooja is starting now" ☺😀😀😀
And that just gave me goosebumps for a second I went blank and the next second I rushed into the garbhagruha and was standing there right in front of 'Sri kalikadevi'
It was hard to believe for me but it was miracle as well…it was like she was waiting for me there…and also to be there at exact second when the pooja proceedings starts.. Wow…!!!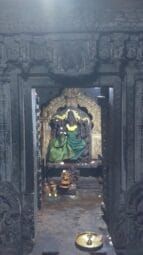 I was overjoyed and said in my mind
'Thank you maa'!🙏
I would like to share few pics from that trip here as just thinking of it now just makes me wanting to live it again..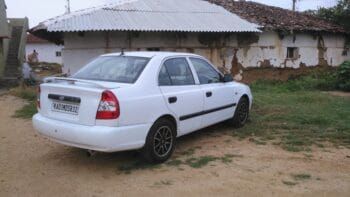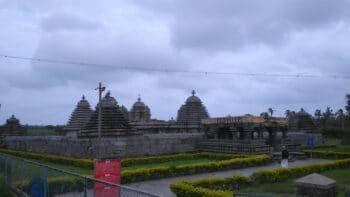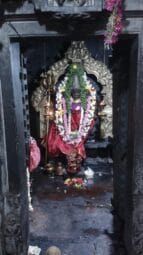 ---