Before starting this post, I want to let all of you that this is not any promotional post. This post is for spreading the word about the most beautiful world created in our mini device called phones by Om swami Ji which most of us don't know. So, let's know more about that beautiful world 😊
I feel blessed enough to be born into a family where lighting a lamp in the morning is a daily ritual or part of life. I still remember my maternal grandmother used to get up at 4:00 AM and used to do her chanting given by her guru and used to light a lamp and we used to play bhajans on TV in the morning. Whether I and my younger sister believed in that or not but we used to pray daily. So, as we grew up and our granny passed away but she has left us this priceless gift. She made that thing part of our life.  So, this is how I get connected to our roots.  I think that's the reason I have such a divine guru in my life at such a young age and I am grateful to my parents and my granny for that precious gift. 
This year my guru Om swami Ji launched an app called "Sadhana". Truly speaking this is a life-transforming app. I did not know much about our Sanatana dharma and our forms of God but now I am getting familiar. 
Try this app yourself and then thank me later.

I am here to help you how to start using this app if you don't know. First of all, this app is free. God doesn't charge anything :P.
So, let's start.
Step 1: First of all if you have an android phone you can download this app from the play store and if you have an apple phone you can download it from the apple store.
Links are given below:
For Android users:
https://play.google.com/store/apps/details?id=net.vsf.sadhana
For IOS users:
https://apps.apple.com/in/app/sadhana-mantra-yagna/id1584307762
Now let's take a tour of heaven 😊
Step 2: Click on the app and your phone will show you a screen where the divine is welcoming you with open arms.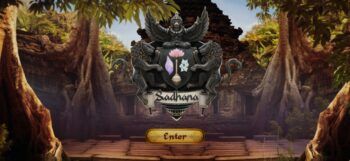 Step 3: Click on an "Enter" button and sign up. You can sign up with Google or with your email ID.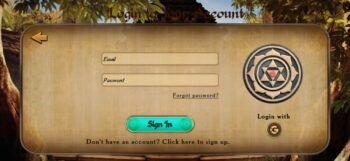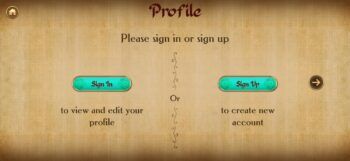 Step 4:  Now you are ready to set up your profile and the best thing about this app is it allows you to choose if you want your profile public or private. It's your personal and safe place 😊 Here you can see my profile.

By the way here is my email ID if you need any help regarding the usage of this app please feel free to drop an email, I will give my best to assist you 😊.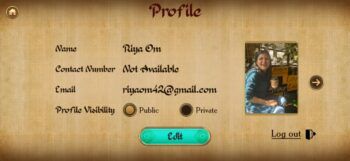 Step 5: After setting up your profile, you are all set for starting your journey. By the way, you can set your own alter also as you have in your own home. Now you can select your deity, your temple just with one click. It's ok if we don't have time to visit the temple daily so we have a superpower. We just have to put our hand in our pocket and open our phone and oooooh we are in the temple. Feel the magic 😊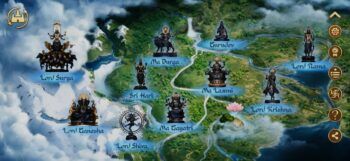 In the picture, you can see a flower on a hut. This is your little hut where you can set your alter by just clicking a button showing a sign of "Setting" on one side and you can do other settings like selecting a language, etc. You can see a small sign on one side of "Temple". This sign takes you to your favorite temple and set up your meeting with your favorite deity.
Step 6:  Now what you can do after entering the temple. You can do whatever you wish for. You can do chanting, abhishekam, Nitya Puja and Yajna. If you wish to do a sadhana you are free to do it. The best thing is if you don't know which sadhana you should do then no worries this app will guide you. Simply click on the button given below.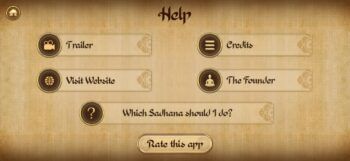 So, I have opened a temple of my favorite Sri Hari. There I have options I can do whatever I want. Truly speaking, This is as powerful as when we do in real. You can do chant however you want like with the count or with the timer. The app will guide you.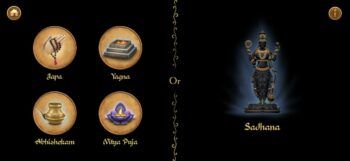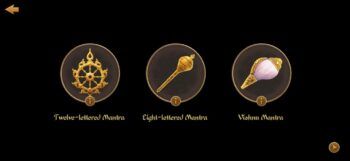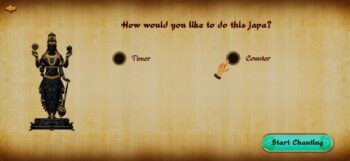 Use it and feel it.
This app motivates you by giving you points. That feature of the app helps me a lot. Sometimes I do more Abhishek just for the sake of increasing points 😊 and keeping my place on a leadership board.
As you can see in the picture given below: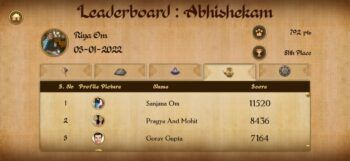 So, this is all about the Sadhana app. If you want to grow spiritually and if you want to stay connected to your roots please try this app once. Being busy we don't get that much time to do our rituals but with the help of this app, we can do it anytime, anywhere. Sometimes I use this app in the office while working 😊
So, go and try this app and spread the word about this mini divine world. Don't forget to share :).
Keep Smiling,
Thank you,
Riya Om
---