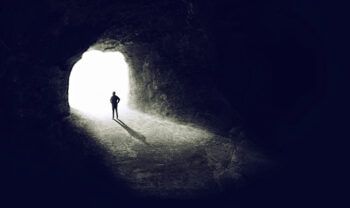 It is always the first step: to know what you want to do with your life and then having the wisdom to act on it at the right time. Just be with me my Gurus for I am not strong enough to take this plunge. At your Lotus feet, the ENLIGHTENED ONES.
This is my first attempt at writing. If you are reading it please excuse the errors in the same. My heart's pounding and I never knew this attempt of talking about this topic would be so daunting. Nevertheless, I have taken the nishta to write and now I just want to take this blog to its final conclusion. I have been a seeker and a sadhak since 2010. Even after 12 years, I am sure I am very far away from truth and that is the only truth. Rest everything is fickle of my imagination, emotions and other non-sense.
It was after a glorious career way back in 2008 that I started realizing that I was far away from something unknown within me and that my life has become a lie. I was and to a large extent till now drawn towards a lot of physical compulsion. It was during the peak of my material well being did I start indulging in worldly pleasure at its epitome. So much so that I was willing to go to any extent to make it my reality. I was oblivious of the consequence and has no connection whatsoever with myself. The first glimpse of what I had become with my compulsive habits came through the 10days Vipasssana. I was shocked to see what I had made of myself. I did not believe how many ME existed or rather were made up within me and to have a buffet of my own mind vomit was surely not a treat. I decided then, that I don't want to lie and enter into a relationship or rather continue with anything that needed me to lie. O! the circus with the world after that was enough to extinguish the Dhunni of MY SO-CALLED FIRST ENCOUNTER WITH TRUTH. Even till then, I didn't know that having a glimpse of the other side is NOT Being on the other side.  However, the longing never left me. Maybe this longing is that small voice within us which ask us to get up and peek out in the morning Sun.
In the year 2015, after a good haul of 5 years still locked with my compulsions I encountered another instance of the beyond during Mahashivratri. One after the other, many such windows of grace kept opening for me to dive and bask in the glory of THAT WHICH IS NOT. It was been 7 years since that night. 
A Guru is an endless possibility and they keep taking so much effort to help us not fall into the same trap. The other trap that I discovered getting woven in my mind was the Guru trap too. Sometimes it manifested in the shape of pride and agony, and at other times in greed. In my darkness, I  have very conveniently kept almost all the tools aside for my inner well being.  The pride ego of being a sadhak for these many years is never too far behind. It was only after a silence programme I got my second and a hardcore bashing for the sets of sankharas  I had accumulated in these many years. 
So here I am in 2022 still finding my way back home. Maybe that's why in some guru shishya tradition a sadhak was given a tool and they had to come back to the master after 12 years to get initiated. It is been 12 years for me, and to live another day in ignorance is not a space any sadhak should be in. I am in tears. I don't think I can write more now. Please help me find my light.  May we all walk on this path gracefully and dissolve at the lotus feet of our guru. 
Pranam and Om
---