Rohit stepped out of his apartment in Virar, umbrella in one hand and his office bag in the other. The monsoon rains had been sporadic this year, but the downpour today was distinctively heavy. Assistant manager in a logistics firm in Worli, he had walked halfway to the local railway station when he stopped. Pulling out the phone from his pocket he messaged his manager, "WFH".
Divya was navigating her car towards the Dwarka expressway. The traffic was really bad that day. The 5km distance from her Janakpuri home had already taken 45 mins. Marketing manager in an advertising agency in Gurgaon, as she reached the last U-turn before the expressway ramp, she swung the car right. She took the U-turn and stopped the car by the roadside and WhatsApped her boss, "WFH".
Ayaan flipped through the 40 odd pages in the Customer PRD (Project Requirements Document) that still needed to be reviewed. It was 7:30 pm on the clock in his Park Street office in Kolkatta. It would be impossible to meet the 8:00pm deadline that his manager has set for preparing the proposal. Project Manager in an IT firm with a stellar record in the last five years, he was clear about the task at hand. He emailed his boss that it would be better to take extra time from the client and submit the proposal next day.
Aakriti opened the homework folder on her home desktop. A 10th grader in a leading International school in Chennai, she had been a top ranker throughout. Her classmates benchmarked their achievement against her scores. However, for the assignment at hand, Aakriti was clear that quality could not be compromised due to time pressure. She called her teacher and explained why she would need two more days to submit her assignment.
4 cities, 4 people, 4 professions, 4 problems. What links these stories is the timing. In the post-Covid world, people have lost a lot. What they have gained is the strength to say 'no'. Strength to make some crucial decisions, and make them with confidence. There is much more to life than to just blindly follow orders. There is no shame in accepting the hard things about hard things.
What was going on?
There are things which you can see only when you slow down. And slowing down does not depend on traffic alone. You don't need to tweak the car engine to go slow, you just take your foot off the gas pedal. Yet, it's hard. In the regular humdrum of life filled with messages, calls, notifications, social media posts and orders from the top, we had given up. Having given up the power to make decisions for ourselves, we let life dictate the flow rather than us doing it.
Why was it so?
We were more used to being driven by situations and circumstances, because we did not have time to think. Or maybe it was our perception that we did not have time to think. We would rather think 'on the go'. Make changes to the task as we are executing it and not before we started. Planning took a back seat, execution was all that mattered.
What's the scene now?
Things have changed after Covid. Things which were a matter of 'life or death' now are insignificant. Opinion of some people who were 'God-Like' is now just another 'point of view'. As things have 'levelled' out, people are displaying their 'humane side'. What Work From Home has done is brought out the personal side of colleagues, teachers, managers, family and friends, which, in the rush of daily life, we had missed seeing earlier.
What gives?
So the driving force for the actions of Rohit, Divya, Ayaan and Aakriti, of this change in attitude, change in perception and the way they see things now:
Rohit has the confidence that his manager trusts him to deliver, even when not present in office. He is also confident that he will be able to do more by saving half-day commuting to office in the rain.
Divya received acclaim for the last two projects she worked on. She had seamlessly co-ordinated with other colleagues, all WFH, and delivered ahead of schedule. She was sure that boss would approve of her decision.
Ayaan had a couple of video calls with clients during the lockdown and had built a personal rapport. In one of the calls, the client explained their reasons for insistence on schedule adherence in the past. Apparently, they had changed some policies to allow more flexibility for offshore projects. Ayaan was now confident he could convince his boss for the extension.
Her teacher had appreciated how Aakriti, despite her own challenging environment at home, had proactively supported two of her classmates who were finding it challenging to cope with studying alone. She had made a joint study group to constantly monitor and support them and it had reflected well in their performance. She knew the teacher would approve her request for the extra time.
While Covid-19 has allowed us to open up our lives for others to see 'as we are', it has also taught us not to take life for granted. It has helped us realise the hollowness in the grandiose parties, exotic vacations, lavish lunches and expensive outfits that we felt we just couldn't live without. It's not how we look that is important anymore, it's how we feel that is.
What's next?
A Bollywood blockbuster in PVR is not mandatory for a long weekend to be fun. Any old movie or a web series at home is just fine.
Celebrating birthdays does not mean dinner in a fine dining restaurant. A packed lunch from a restaurant round the corner is just fine.
Not meeting your friends at a party is not the end of the world. A Zoom party with more friends joining virtually is quite cool.
How much of these changes will stay and how much of this will go back to normal, it's difficult to predict. It's not that Bollywood will not produce those blockbusters or PVR will stop screening them. It's not that fine dining restaurants will not reopen. It's not that high-end fashion stores have been shut forever. It's just that now we have tasted blood.
You can see the other side now. There are more options now. You can take control of your life. You do not have to just 'go with flow'. Just let flow go.
You go at your pace, at your place.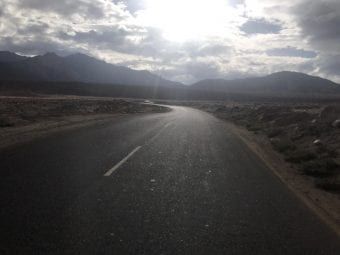 ---