Yesterday, in this post , Sri Devi ji informed about some member posts being deleted automatically in time interval April 15 to April 24. If you haven't read that post, READ IT NOW!
When I checked my posts I found 2 of them missing. Luckily, I didn't write any posts from April 13 to April 21 due to my Navratri Sankalpa (It turns out it was a nice decision :D!). So, the loss is not too much. But some members have lost more than 4-5 posts. I just found a way to get a quick back-up of your published posts in pdf format so that you can keep it safely, so thought to share it as early as possible. The size of file will be around (sometimes even less) 1 mb. So disk space is not going to be an issue. So, here's the way, hope this helps :
1.)Open your post and copy the url from address bar.

2.)Visit the website https://pdfmyurl.com. Paste the url of your post in address bar (1) and click "save as pdf" (2).
3.)A dialog box will pop-up. Click No.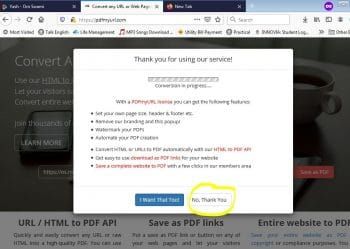 4.) After some time, one more dialog box will pop-up, select save file and click ok.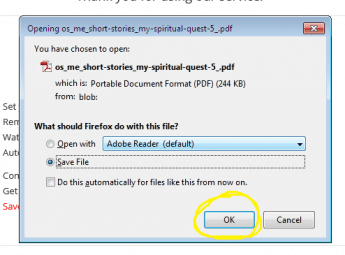 5.) Within a few seconds, your post will be downloaded in your default download folder. Right now, while drafting this post, I have downloaded 3 posts and combined file size is just 1.53 mb. So don't be kanjoos in taking a back-up :P!
Important points:
The feature image may or may not get downloaded.
Comments will not be downloaded.
This will work on your smartphone, there may be a little change in dialog boxes.
Links in post will work.
This just takes a few seconds.
Hope this helps.
---