" Walking the stacks in a library, dragging your fingers across the spines– it's hard not to feel the presence of sleeping spirits "
– Robin Sloan
I ve always been a voracious reader. Till date I don't know how & why I have this habit to almost OCD levels. Maybe carry forward from previous life.
Comics are my all time favorite. Indrajal comics of 1970s & 80s, Amar Chitra Katha, Tintin & Asterix , Calvin and hoobes, Marvel & DC ( long before they got into filming), I own all. Some comics dating back to 1960s. I even have Bruce Lee & Amitabh Bachan comics ( yeah, Amitabh was superhero in those books). Other genres are mysteries of spiritual lore & military history.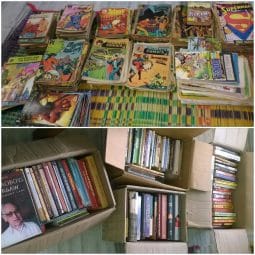 Book is not just a story. Smell of pages can waken deep memories.Like music we listen can evoke memories around that song, Every book I own had personal history of mine & environment of that period trapped in it. For some bookslike Aghora series by Robert Svoboda or Weapons of peace by Raj Chengappa, I had to wait 10 years before I could own them. Some old comics I found in scarp shop, for some other I used to walk miles in rain & sun to buy them as kid. Beg, Borrow, Negotiate, Steal, Buy. I did all. Now being employed with comfortable salary, I find amused at all my childhood or teenage travails I under gone for my obsession.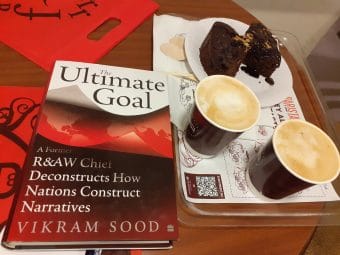 I always wondered how few lines on paper can change course of history & change the future. Future of one person or country or entire humanity. Books that have ability to become agents of change.
Paulo coelho took only 18 days to write "Alchemist " but it will influence for next 18 generations. Jules Verne wrote "20,000 leagues under the sea" and other exalted sci-fi books in 18th century when nòne of machines he wrote about were, even existed (that included Submarine & spacecraft's that influenced scientists in future).USA honored him by naming its first nuclear submarine as USS Nautilus. (Submarine in his book was named Nautilus & captain was Nemo who was said to be Indian Maharaja ) While "Holy Bible" continues to influence humanity , Das Capital & Communist Manifesto almost brought world on brink of world war between USSR & USA. Not forgetting Books like Walden & Bagavatgita strengthened the will of Mahatma Gandhi to put curtains to British colonialism. Harry Potter books brought back millions of kids to read books and wean them away from digital gadgets & online world.
I truly wonder how a person can write such inspiring books indeed..
that's cont'd
So which book touched you the most? Which book changed your life & why
---