Catharsis
My father was an alcoholic and the day my mother found out that he was having an affair with a woman who was now pregnant with his child, she bravely filed for a divorce. A brave decision given that she wasn't in the best position financially and she had two daughters to look after.
My father disappeared from our life. He met us once every five or seven years 😒. My mother had a hard job ahead of her which she carried out to perfection. Unfortunately (and looking back I don't blame her for it), she used to be in an agitated, anxious and angry mood at all times. My search for a father figure started back then and stopped only after I had managed to completely self-destruct.
My sister got married when I turned 18 and at her insistence, I moved in with her after her marriage which turned out to be a decision I would regret for the rest of my life.
From a fun-loving teenager, I turned into a monster and turned the life of a lot of people around me (including mine) into a nightmare! Eventually, the dust settled in the lives of the people I had unsettled but my personal nightmare went on for the next 20 years.
I don't know if I will have the courage to write about what I did and how life unfolded but I will only know that tomorrow when I have to keep my word to @medhashri since I am a part of a workshop where I have to write one post a day for a week…
To be continued… Hopefully, if I have the courage to write what's next.
Related Q&A
What's your most embarrassing moment in school or college?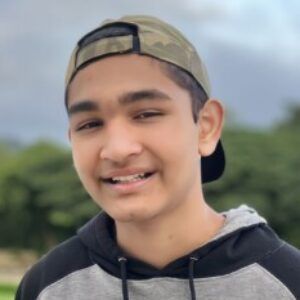 Rishi S
asked in Personal Crisis 8mo ago
This is a fun question to help you open up:
What's your most embarrassing moment in school or college?
My Answer:
My most embarrassing moment in school was the time I thought I won a race, but I didn't. This was back in fourth or fifth grade, but I still remember it vividly. We had a confusing race course set up, and the whole class was racing through it. I was running with a friend, and we quickly overtook everyone else. Then, we were faced with a puzzling turn – should we take it or not? We chose not to and ran as fast as we could – in the wrong direction! So we thought we reached the finish line and took a seat smugly before realizing that everyone had ran in the right direction, and we were now well behind everyone else.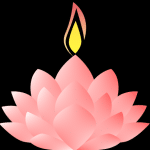 Sri Devi
replied 8mo ago
Let Momma bird answer this for you, my dear son! 😊
This was in my college first year. I had prepared for an inter-college Music Fest. My team and I had practiced amazingly well for months.
On the event day, I landed up on the stage and suddenly got gripped by stage fright. When I struggled to overcome it, I saw my father in the first-row seating. This event was purely for the students. So, I had no idea what my father was doing there. He, a music nut, probably wanted to see me sing and somehow got there. But, I got confused and panicked. 
I stood for a while on stage without singing. Then, when my teammates prodded, I sang out of pitch in fear, and the whole thing was a mess. 
That day, I made a fool of myself in front of hundreds of students from about 30 colleges. Not just that, I single-handedly ensured that my college got disqualified from the event.
When I returned to my college, I went from being a star singer to someone who made everyone angry! Plus, I had to walk around with this embarrassment until completion of my college. 
Why just school or college, it was perhaps the most embarrassing moment of my life so far. 🤦🏻‍♀️🙃
How to convince your parents that you don't wanna marry?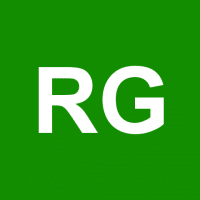 Ruchika G
asked in Relationships 1 year ago
How to convince your parents that you don't wanna marry?
A
replied 1 year ago
Hi Ruchika,
I hope I am able to help in someway to organize your thoughts around this issue. I assume that you are asking this because a marriage proposal maybe on the cards in the near future?  In these matters, one set of recommendations unfortunately won't suit all, because every family is unique and the right solution is often found only once you understand the family dynamics and circumstances fully and clearly. So my recommendation will be a little general but hopefully still carry some meaning in helping you organize your thoughts. Here are a few questions that you can first ask yourself to clarify your thoughts on this for yourself before you get a chance to discuss with your family:
[This is all just just for you and your eyes only. No one else gets to see it. So do it when you have some time alone]
1. Why do you wish to not marry? List some of the top reasons for yourself.
There could be a thousand reasons, but listing the top reasons will allow you the mental clarity to look at your reasons in front of you and not inside your head where things can become fuzzy very fast.
2. Do you wish to never marry or is it a time bound resistance? i.e. maybe you wish to continue your education for a few years, hold a job and then perhaps marry??---Again, list your answers for you to reflect on.
3. If you never wish to marry, then do you have a plan to be financially Independent so that your parents won't worry about your future? [Here its also helpful to look at the situation from their viewpoint and understand where their true concerns lie. Its possible that behind their recommendation for marriage lies love and genuine care for your future]. Understanding where they are coming from, will help you nevertheless gain more clarity to make the best decision for you.
4. Is there something about marriage fundamentally that scares you at some level? [I do agree that marriage is not for everyone and no marriage is a cake walk, how ever where there is challenge, also lies opportunity for growth and happiness].
If your parents are reasonable people who will listen to their child with an open mind, then perhaps once your mind has some clarity on some of the questions I raised above, you can have an open chat with them? Most reasonable people if they hear a well-reasoned argument will be open to listening to it at least. However, if they still insist that you must get married, then perhaps you can ask for some more time before you commit? Once you put time in-between you and the marriage, there is at least a bit of breathing room for more reflection and getting more solutions. 
Hope this helps 🙂 Feel better!
Need help in reading Hanuman Bahuk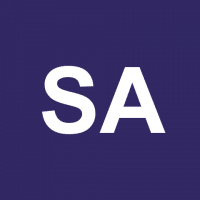 Saurav A
asked in Personal Crisis 12mo ago
My wife is suffering from a rare disease and I have started reading Hanuman Bahuk for her. Since I don't understand sanskrit, I feel like I am just speaking the words like a parrot and there is no devotion coming out. The book that I have has Hindi translation as well. Can I read the hindi translation instead of reading sanskrit shlokas. Or is it effective only when we read in sanskrit.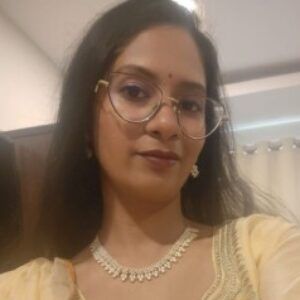 Suguna
replied 12mo ago
https://www.ramcharit.in › हनुमा...
हनुमान बाहुक पाठ हिंदी अर्थ सहित | Hanuman Bahuk Benefits Vidhi Bhavarth
Just found it on chrome. 
I am very sorry to hear about your wife Saurav ji...please hold on to hope! Read out the meaning too after the shloka, maybe that way she can understand the shlok being recited. And if Hanuman Bahuk is difficult, why don't you recite Hanuman Chalisa 7 times? (Jo sat baar paath kar koi, chhuthi bandi Maha such hoi!) Every shloka of Hanuman Chalisa is a mahamantra, that is what Neeb Karori Baba used to say! Hanuman Chalisa did wonders for me. Sankat Kate mite har peera, jo sumire hanuman bal beera!
https://youtu.be/hVzM8gj8-68  👈and check this YouTube video as well...like a beautiful satsang, you can play it for your wife om a speaker or something...its so beautiful!
And in case your faith is dangling Saurav ji, here is this video.. https://youtu.be/1aCQAClNINw watch it! How Hanuman ji saved a person... this YouTube channel of 'Secret Mysteries' is replete with experiences of people who who came out of the darkest of situations by grace of our Shri Hanuman! Nothing is impossible by his grace..and I strongly believe that!
https://youtu.be/x0GlcOJbZ3o and this is the video where we can recite Hanuman Chalisa with Swamiji's voice! The beginning shlok hasn't been recorded...but the major part is! 
With bhakti, things happen and with Hanumanji, impossible happens! Hanumanji represents impeccable bhakti, he was a devotee of Shri Ram!
Jai Shri Ram! Jai Hanuman!😁😁🌷
Rajeev...
asked in Personal Crisis 1 year ago
Are our present sufferings due to our past life karmas?If  yes,then how to dissolve our past life karmas?Is there any sadhna or mantra which can help us dissolve them fast?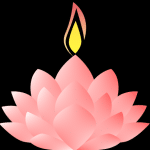 Sri Devi
replied 1 year ago
Interestingly, my mind works the opposite of what Anu (Anew) said! 😊 It's amazing to see how we're all different and unique in our own ways. And, what works for one doesn't work for another. 
I keep struggling with my situation. The moment I label it as past life Karma, my mind becomes ready to accept it and deal with it better.
Thanks to Swami's guidance, I actually know my past life. During that experience, I noted that my sufferings were indeed due to past life Karma! The scriptures are all speaking the fact in that matter.
The biggest method to dissolve past life Karma is chanting the Divine's name (mantra chanting). Additionally, social service alongside being compassionate to others works magic too.
Most Sadhana (that Swami has written about) is done to dissolve past life Karma as well. 
How to be smart with the world and at the same time be innocent at heart?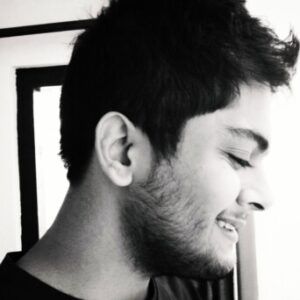 Nalin Om
asked in Relationships 11mo ago
How to be smart with the world and at the same time be innocent at heart?
A
replied 11mo ago
Nalin, according to my understanding the answer to your question boils down to one word. INTEGRITY. When you live your life day to day with absolute personal integrity within yourself, you will find that sense of innocence coming back to you. Innocence is not to be confused with being naive. To be innocent simply means to be in a state of purity, being uncorrupted. An integrated being will naturally be uncorrupted and free of guilt.
Unfortunately most people in order to succeed in life (as we know it in the present world), end up making a lot of compromises to their personal integrity within themselves and hence get into conflict within themselves and this conflict is what saps people of joy and authentic self expression. How do you start to live with complete integrity in today's world? This is where each person has to do a bit of reflection and determine for themselves what price are we willing to pay for attaining that state of material success in the world? If in the process of winning the rate race you end up becoming a rat, then I personally feel it is too steep a price to pay. When you finally decide that you will live strictly in accordance with your own internal moral compass (to state it differently, your personal dharma), then the world will realign itself slowly and start to reflect a new reality to you. But for that to happen, consistency is key. If you follow your own inner voice diligently, you will find day by day your inner strength and all the qualities that make you special and unique grow in their expression and you will once again exude that childlike innocence around you at the same time your intellect will also be sharp. Being innocent doesn't mean gullible or childish...Its a powerful state of being. Hope this helps 🙂
---