Pandemic has been tough for everyone. We adults have had a tough time dealing with the uncertainty and chaos, imagine the impact on children?
Even prior to the pandemic, children have been getting so immersed in social media and the virtual world. It was already impacting their mental, emotional and cognitive health. The pandemic has just aggravated that. 
Too much technology and gadgets are not helpful for children, famously Steve Jobs didn't let his children use the iPad and limited their screen time. Bill Gates didn't let his children have a phone until 14 years of age and the Snapchat founder only allowed his child 90 mins a week of screen time. 
They haven't been able to attend schools, zoom has been a savior but it has its consequences as well. It cannot replace the in person experience. And there are reports that point to a drop in IQ and other measures of intelligence and school engagement. 
There are a lot of online courses that children take from BYJUs, White Hat Jr and a lot of similar offerings. However, there isn't a lot that helps children with their personal growth – mindfulness, character development, emotional intelligence? These aspects are so critical and I think not much importance or time is invested in this area.
A better world, a better nation, a better family becomes more real when the children today get a better chance to learn and develop themselves for a better future. Let's empower them. 
The Ashram has been doing the Zenrich program for a few years and I cannot think of a better program to invest in a child's present and future. You can see the details on the Ashram website below.
https://omswami.org/event/the-rising-stars/
Related Q&A
What is your own quote of the year?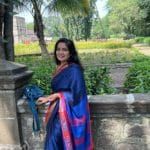 Surekha C
asked in Self Discovery 2mo ago
Like I have discovered this wisdom in relationships.
Give what they want.
Take what you want.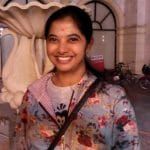 Manjul...
replied 2mo ago
Whatever you do, give your 100% unless you are donating blood!!
Jai Sri Hari. How can I know my Ishta?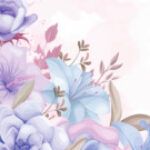 SANT S
asked in Self Discovery 1w ago
Jai Sri Hari. How can I know my Ishta?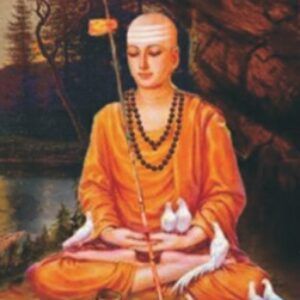 Das
replied 7d ago
Namaste.
I wrote a very elaborate answer here on the basis of Jyotish Shastra. Check that out.
One very conventional method is to worship Ganesha. If properly done, he directs you to your ishta devata.
Meditating on the Hrim Beeja: In the book Vedic Remedies in Astrology by Pt. Sanjay Rath, it's advised to meditate on the Hrim Beeja everyday for around 15 minutes. It states that practice will bring you a dream or experience of your ishta devata, by which you can know who that is. 
How to support your child in the last leg of preparation for competitive exams?
How to support your child in the last leg of preparation for competitive exams as the competition  is very tough and also remain calm at the same time? Dealing with one's  own anxiety and uncertainty  becomes very  difficult. And there is always a worry that it may get communicated to the  child.
Anu D
replied 2mo ago
Here are some sure shot ways:
1. Play Uno and cheat a lot!🤣
2. Watch a comedy movie and laugh your lungs out! 
3. Share some of the stupidest things you did as a child and laugh like crazy over it! 


Easy peesy lemon squeezy! 
What is your earliest memory - the first ever experience you recall from your early years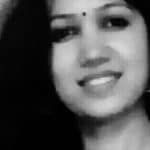 Manju OM
asked in Self Discovery 1mo ago
In a bid to understand myself better, and embark on the journey of self healing; I tried to reach the deepest recesses of my mind to bring me the experiences and emotions I might have bottled up in my being.  That made me travel  all the way back to my early years of life. Hey, when was the first time, I  committed  something to my memory that is still remembered! This got me to this query.  Would you like to explore with me? 
sohinic
replied 1mo ago
My mother's face.
Query Regarding Meditation on a Form.
Sri H
asked in Self Discovery 4w ago
Jai Shri Hari!
I mostly meditate on sound (various mantras), I have never tried to meditate upon a form. Even when I tried to meditate upon a form few times in the past I faced the following problem:
As Swamiji suggested in the book, A Million Thoughts to observe the image before doing the internal visualisation, I observed the image of a deity (Mahadev, Sri Hari and Mother Divine).
But the problem with me is that as soon as I start my meditation, I am not able to remember and visualise the whole form of the deity I just now observed. My problem is not with fading of image within few seconds while visualisation but it's that I am not able to recall the whole form with much clarity and good quality.
For example if I wish to meditate upon the form of Mahadev, after I observed his image for few minutes when I close my eyes and start the visualisation in front of my inner eye I forget the minutest details like his ear rings, rudraksha beads and snakes in his neck even if I had captured them while observation. 
This being said my question is Can I just meditate upon one aspect of the deity? For example, if I am going to meditate on the form of Sri Hari can I just focus on his loving face with a sweet smile rejecting the other parts such as conch and disc in his hands? Also Can I just meditate on Mahadev's trident or his radiant eyes than meditating upon his full form without much clarity?
Please clear my doubt by sharing your experience with this form of concentrative meditation.
How can one be focused during this meditation?
How to remove the flaws made during this meditation?
How can one do quality visualisation?
What are the other auxiliary practices combined with this meditation helps one to improve superior one-pointed concentration?
Thank you.
Har Har Mahadev!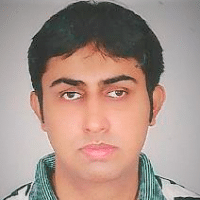 Varun Om
replied 4w ago
It's fine whatever details you can recall, just hold that in your inner eye. With clarity of vision and lucidity of mind.
The idea isn't to become a great inner painter, but to be a strong keeper – keeping one thought, one visualization, longer and longer.
Personally, I can't visualize so many details at once. I can't go into depth due to my visual impairment perhaps.
However, one method I do is to start visualizing from either head down to feet or vice versa (checkout this guided visualization on Mother Divine from Lalita Sahasranama by Swamiji, which follows this method).
Once the whole body visualization is done, I just keep whatever major details remain in my mind. It's mostly the feat, dress, face and crown. Very bright as if made up of light
Sometimes, I may just be looking at the face, or the feat. At other times, if I'm feeling reduction in clarity or a distraction, I would navigate to different parts of the visualized body. This rejuvenates the dull/bored mind.
I also interact with the form by touching the cheeks or kissing the feat. However, this may require superior one-pointed concentration and if you lose your object to distraction when you attempt it, for the time being continue only with a still image.
Jai Sri Hari 🙏
AUTHOR DETAILS
San Francisco, US
I am a seeker of truth on a spiritual quest. A finance professional by background, I enjoy learning new things and try interesting projects here and there. Writing on os.me has given me an avenue to discover and explore much more about myself and the Universe. Mantra for life - "Live, Love, Laugh".
---