This year is slowly ending.Three days more and then gone. Like the Sun sets and night falls and after that a whole new day comes by, similarly  the year also will go back in history and 2021 will arrive.So many things happened. Some took birth, some died .The pandemic situation in the entire world taught a big lesson to people.Many lost their loved ones due to covid. I remember in 1999 ,Tsunami hit in Odisha. I personally experienced its havoc.It was deadly.The waves were coming in the height of 100 ft minimum. People died .After the Tsunami dead bodies were found hanging in coconut trees . It was really horrible. But Mother Earth has experienced these things from so many years. Yet it is so patient.Really so much  miracle this planet has got.Everything is there to survive.  And all of them are free.Air, water,forest,rain, light, plants,snow..and many more..almost every major thing we enjoy without paying her anything.Is not it a miracle? In return what we  give her? Nothing..sometimes it seems we have taken her for granted from eons. It is so very pity .In our greed  ,jealousy ,hatred  we forget that we are some tiny creatures in her vast kingdom. And it is so very easy to smash the humans from this earth. Every time we forget this and we again indulge in fight with our fellow humans  and what for ..for power, for position for land and many more. And we do not forget to harm others also. We say let us become practical and not emotional. And somehow this practicality make us stone inside out. We become heartless. After all we have to win the race.  We have to survive no matter what.At any cost. I am not going to philosophy or theology. It is only my perception. I am also not saying to not to run. Since we humans are the clever ones we will run. We will fight for our existence, our individuality, our freedom . I agree. We have to.But at the same time we can be more compassionate, we can be more humble and we can be more true to ourselves and to others. Am i compassionate? Am i humble? Am i truthful? I am compassionate. I am humble but sometimes i am rude. I am truthful but sometimes i lie even if i do not want to.  I am learning hard.  
                                                                                                                        Coming New Year let us all take some small resolutions to be more and more compassionate and humble .Let us learn it every time. Let us pray all to Beloved Master to make us all worthy. Let us pray Him that O Master please bless me so that i can have enough money to feed the poor, to treat the diseased and to do charity in open hand.I can not do it if i will have no money. O Master ,my dearest Master  make me worthy so that i will be always ready to help a person who will be at danger .  O Master please bless me to pray as a worthy child of God so that i can pray  that there will not be any sexual harassment  or domestic violence or rape or torture to any girl child or any child.Make me that worthy child of God so that God can hear my prayer. O Master i can not see my past life. I can not see any one els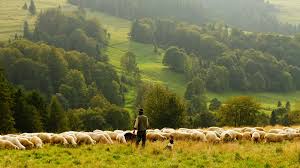 e's past life.so  I do not know why they are suffering. I really do not know why the innocent ones are being brutally murdered.I only see the present. My dearest Master, Sadguru,Light of my life please make me worthy so that i can pray for the victims and they can be saved.Let our prayers be answered.Make us worthy. Make me worthy.  
                                                                                       I am thankful to my spiritual family. It is my extended family. Am I worthy for all your love in this life?May be.  I have found unique  and beautiful, lovely souls here. All are so much creative, talented, and so so lovely  in heart.There are so many people here whom i find extremely good at heart. My pranaam to all of you my dear brothers and sisters. I am lucky to get you all.Thank you for being here in one place,hand in hand .. I wish 2021 will be beautiful to the whole world, it will give so many excitements, blessings  and goodness to my extended family.There will be no war.There will be no sorrow.There will be no hunger.Mother earth will be full . 
                                                                                     My salutations to Sadguru, Master for holding our hand….koti naman  Swami ji…
---