Smoothies are health drinks which can be prepared in very less time with bare minimum ingredients. They are milk or curd based blended smoothly with our favourite fruits and vegetables. Three different smoothies to satiate your taste buds are as follows: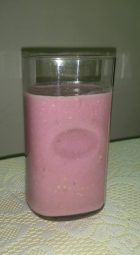 Banana Pomegranate Smoothie (No salt no sugar)
Ingredients
Banana – 2
Pomegranate – 2
Buttermilk – 2
Method
1. Chop banana and add pomegranate grains to it.
2. Add buttermilk and mix them well.
3. Do not add any sugar or salt to it. Serve in a glass with or without ice.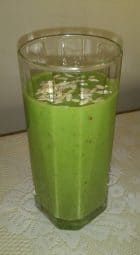 Apple Pear Smoothie
Ingredients
Apple -1
Pear -1
Spinach 8-10 leaves
Basil Leaves – 5-6
Honey – 1 tablespoon
White pepper – 1/4 teaspoon
Lime juice – 1/4 teaspoon
Salt to taste
For garnishing – water melon seeds
Method
1. Chop apple and pear in small pieces removing its pips.
2. Add chopped spinach and basil leaves to it.
3. Add honey, white pepper, lime juice and salt to it.
4. Mix them well with the help of a blender. Pour the liquid in a glass.
5. Garnish it with water melon seeds and serve it.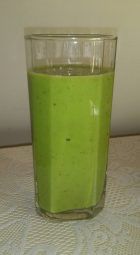 Pineapple Spinach Smoothie
Ingredients
Pineapple – 4 -5 round pieces
Spinach – 6-7 leaves
Milk – 1 1/2 cup
Sugar – 1 tea spoon
White pepper – 1/4 tea spoon
Salt to taste
Method
1. Chop pineapple in small pieces. Add chopped spinach to it.
2. Pour milk in it and blend them with the help of blender or in mixer.
3. Add sugar, salt and white pepper to it.
4. Pour in glasses and serve.
What a healthy and delicious way to start a day! 🙂
For #TheWriteChoice
---