Your life is great when you count your blessings 
our mind always attract negative situations but life is full of amazing stuff.🎉
Fun time play every single day.😎
never stop appreciate for what you have.🤩
If we counted our blessings instead of money we are really rich.🎉

Stop feel pity for yourself.🥰

Be the fighter everyday is an inspiring day. 🤗🤗
If we counted our blessings instead of money we are really rich.🎉

Stop feel pity for yourself.🥰

Be the fighter everyday is an inspiring day. 🤗🤗
If we counted our blessings instead of money we are really rich.🎉

Stop feel pity for yourself.🥰

Be the fighter everyday is an inspiring day. 🤗🤗

If we counted our blessings instead of money we are really rich.🎉

Stop feel pity for yourself.🥰

Be the fighter everyday is an inspiring day. 🤗🤗

If we counted our blessings instead of money we are really rich.🎉

Stop feel pity for yourself.🥰

Be the fighter everyday is an inspiring day. 🤗🤗

If we counted our blessings instead of money we are really rich.🎉

Stop feel pity for yourself.🥰

Be the fighter everyday is an inspiring day. 🤗🤗

If we counted our blessings instead of money we are really rich.🎉

Stop feel pity for yourself.🥰

Be the fighter everyday is an inspiring day. 🤗🤗

If we counted our blessings instead of money we are really rich.🎉

Stop feel pity for yourself.🥰

Be the fighter everyday is an inspiring day. 🤗🤗
Related Q&A
If you could change one thing about the world, what would it be?
The change can be anything! 
Mine is; being a hardcore sweet tooth, I would like to change the direct proportionality between eating sweets and gaining weight 🤣
What's yours!?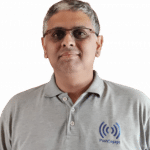 Ravi Om T
replied 7mo ago
If possible I would like each of us to have one experience, where we experience the interconnectedness between all of us, and divine/nature.
That would make all of us more mindful of our actions, and hopefully create a increased desire to realize oneself/ see God. 

Jai Sri Hari!
Which is Your Favourite Discourse by Swamiji?
Sri H
asked in Spiritual Wisdom 2mo ago
Jai Shri Hari!
Mine is Insight on How to Meditate.
I would love to know your favorites.
Also please provide links to the respective video.
Side Note: As I don't know hindi, please add links to the videos that are available with english subtitles (almost every video of swamiji is present with english CC except few)
Thank you.
Har Har Mahadev!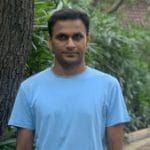 ajay S
replied 2mo ago
Hello Sri ji,
Very hard question you have asked, to pick favorite video of Swamiji 🙂 . I just love his each and every video. I have picked two which i saw quite long back and loved it:
https://www.youtube.com/watch?v=bEXUBtf2ET0 - Suffering and You
https://www.youtube.com/watch?v=lp22PH6BUO0 - The Journey of Self-Evolution
- Jai Shri Hari!!
What is the Zoom Link for Write to Mindfulness workshop?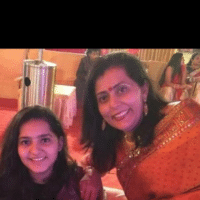 meeraom
replied 3mo ago
Best wishes for a successful work shop Medha.
How to wake up early to focus on spiritual practices?
Jai Shri Hari!
1. How to prepare my mind and body for a deep sleep and wake up energetic the next day?
2. How to reduce the sleeping hours to focus more on spiritual practices?
3. How to wake up early without using an alarm when you have slept late due to some unavoidable circumstances (like had a heavy dinner or used digital gadgets at the late night)?
4. How to make it a consistent habit?
Thanks.
Har Har Mahadev!
Edit: As I am not a premium member, I am very sorry that I can't read your answers in the comments. So, please I request you to answer in the reply section. Thank you.
Can anyone give me the answers written in the comment section?
Deepa
replied 3mo ago
😊 I think they are good questions btw
1. Take yourself to a sweet place emotionally before going to sleep. Think of your Ishta with immense love. 
2. I think this is a mind question. Our body takes the amount of sleep it needs. But mind always tells stories about time we are sleeping. You want a well rested body to function, right!? 
3. Decide that you want to do it. Then just do it.
4. Just do it . One day at a time till it becomes a habit.
what are the quotes that changed you for good?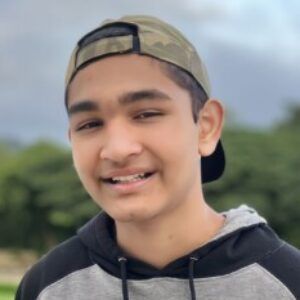 Rishi S
replied 1 year ago
Here are some great quotes, hope one of them clicks with you:
"Any moment might be our last. Everything is more beautiful because we're doomed. You will never be lovelier than you are now. We will never be here again." – Homer, The Iliad
"You never really understand a person until you consider things from his point of view... Until you climb inside of his skin and walk around in it." – Harper Lee, To Kill A Mockingbird
"To go wrong in one's own way is better than to go right in someone else's." – Fyodor Dostoevsky, Crime and Punishment
"Human suffering anywhere concerns men and women everywhere." – Elie Wiesel, Night
Hope you like one of these. 🙂
---