In march 2021 i have visited to bir billing its a place in himachal pradesh know for best paragliding site in india .
My friend Andy he is a paragliding pilot he invited me there .we are friends from my college days we were in same Air force hostel both of our fathers serve in indian air force .
He makes me meet with all popular paragliding pilots there and i observe that all pilots are very humble and has very good vibes .
First day i didn't go for Flying because weather was not so good if you are aiming for long flight weather must be clear otherwise it could be very dangerous you can even lost you life.
Next day weather report was good me and my friend start trekking with paragliding kit to billing to take off its about 10 km from bir . we go by trekking just because we wanted to save 600₹ of taxi 😉.
When we take off i was scared as hell this was my first flying experience its feel like a Kite swinging in air just imagine there is no Machine no motor nothing just air is lifting you up and i was without helmet as well we gone upto 4000meter up i can see clouds dusty clouds and clear sky as well after few minutes my afraid has gone m in absolute presence or you can say its "glimpse of enlightenment"
when you are in open air in such high altitude your thoughts automatic starts decreasing such a amazing experience that was unforgettable.
I met India's no. 1 paragliding pilot name Gurpreet .I could see he has a divine aura.
He is punjabi but settled in bir he has paragliding school and he give training as well. He is a good friend of Andy we three of us sit together for hours and discussed about many interesting topics i learned alot from him like once i asked him what kind of songs you listen generally he said he don't listen songs because " listening songs makes you live in past " and i was quite impress with his answer
But when i met his many students what i noticed that his most of the students doesn't like me at all . Becoz he doesn't entertain them for their stupid questions he doesn't console those who hurts themself during training . He seems irritated when someone asked him anything about training so students avoid to ask and talk
When we again sit together just for general talks , i asked him why his attitude is like that towards students he said that mayur paragliding is about your own judgements your own instincts only practice can makes you perfect . I answer only genuine questions of serious pilots.
There is 130 yr old baba who also lives in bir he hardly comes out of his room maybe once in week he never talk to anybody from past 30 years . People said bir baba was a friend and classmate of legend subhash chandra bose . Even i couldn't had his darshan .
Few buddhist monastery is in bir i went there and meditate for hours it was such a amazing experience .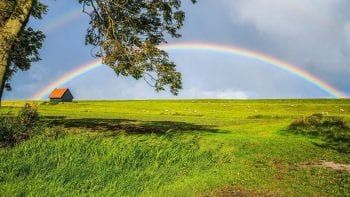 ---