"Are you pregnant? You're radiating peace, and I've noted that in some pregnant women," an aunt of mine observed.
"No," I said, unaware that a tiny life had just entered my womb.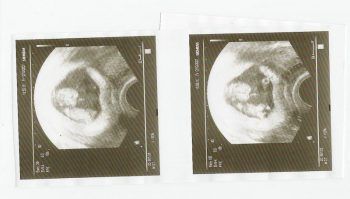 Five months later, my ultrasound gave me a glimpse of my little one. "There's a 90% chance that it's a boy," my gynecologist informed.
It was all fascinating! Everything appeared even more terrific because I was in super health. Throughout my pregnancy, I practiced prenatal yoga and walked for miles each day.
Time went by very fast, and my tummy kept growing in size. A few months later, I appeared round all over and had acquired the waddling gait of a pregnant woman. At that time, my boss called me in for an urgent meeting.
"We'll have to work on this today," he said, pointing at a project file.
"We don't have even the basic info…," I started, sounding annoyed.
"Let's get as far as we can," he pressed, brushing aside my concerns.
Midway through a discussion that was going nowhere, he announced, "Yea, let's get to this later. I've got a high-priority meeting to attend, and I want you in it."
"Why's he behaving so weird? What's gotten into him today?" I wondered as we walked towards a large conference room. As soon as I entered that room, my boss and everyone else shouted, "Surprise!"
It was my surprise baby shower, and my boss had kept me busy while they got everything ready. The conference room appeared like a party hall with cake, food, gifts, and all. Bliss was my state of mind!
My parents and in-laws arrived for my traditional baby shower (Seemantham in Tamil) a couple of weeks later. By then, my stomach had already become a soccer ball, and I barely got through the ceremonies.
Finally, it got closer to D-day. We required a baby name because the hospital would need one for the birth certificate. My husband and I had finalized nothing for nine months. So, we started frantically searching for a name. It was pretty late in the night when one of us said, "Rishi."
"Rishi means a sage! I like it. It's positive and traditional," I exclaimed.
"Love it! It's short and modern," my husband noted at the same time.
We had settled upon a name for our tiny buddha! In the wee hours of the very next morning, we rushed to the hospital. Like in Bollywood movies, I waltzed in and out of the labor room for a total of just two hours! Thanks to prenatal yoga and my pristine health.
Fast forward six months, I was overworked and exhausted. I had worked round the clock sleeping for merely three hours each night. What had started as postpartum depression got converted into severe depression. After another couple of years, things went from bad to worse. My body was in a complete mess. There wasn't a part of it that wasn't aching.
Due to all the stress, my hormones had gone haywire. I developed PMDD, a disruptive menstrual mood swing issue. As noted in an earlier post, I was also emotionally abused at this time. That made the situation beyond tolerance. If that weren't enough, I developed intense backache and began menstruating fifteen days a month. Sorry for the TMI, but women need to know what happens when they take their health for granted.
In Matthew 11:28-30, Jesus states, "Come to me, all you who are weary and burdened, and I will give you rest. Take my yoke upon you and learn from me, for I am gentle and humble in heart, and you will find rest for your souls. For my yoke is easy and my burden is light."
My messiah, Om Swami, repeatedly said the same thing to me, "You must learn to relax."
At that time, I didn't realize it, but that's what I had wanted: internal rest. By nature, I was an ambitious workaholic who had achieved a lot in this world. I had a rewarding career, enough money, a wonderful husband, and a beautiful baby. But, I had lost what mattered the most – my health and peace of mind.
Around a month before I conceived, my husband and I had hiked for five hours straight. In 2016, when I visited Sri Badrika Ashram for the first time, I struggled to walk from my room to the dining space. That slight elevation felt like climbing Mt. Everest!
For 28-years of my life, I had excellent health. It took exactly a year for everything to go south. Within five years, I had gone from being super healthy to unbelievably unhealthy. The same life that felt marvelous with good health felt awful without it.
Presently, nearly thirteen summers after my son was born, I've become peaceful like never before. Though, I'm still restoring my lost health. I continue to work round the clock, but I'm doing it while taking care of myself. I don't take my health for granted now. Cause I've learned it the hard way that – health is indeed the quintessential wealth.
Love,
Devi
---