A Loving Caress of Mother Divine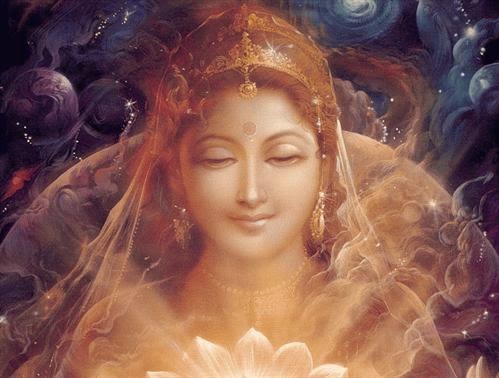 I was at the Ashram again, this time for Swamiji's birthday, Nov 2013. It was another memorable celebration that had become even more special as I was expecting my first baby. I had recently come to know about it and even though my elders and the doctor had inhibitions of me travelling in such a condition I decided to take Swamiji's guidance on it. Swamiji not only granted me the permission to visit but also to stay on for a couple of days while everyone else in my family was going to return home.
My health started playing tricks on me just a day or two afterwards. I didn't know whether it was the morning sickness starting or what, but it became increasingly difficult. But I was very happy to be at the Ashram and determined to stay on. One of these days I noticed certain symptoms that were rather alarming. A pregnant woman just couldn't have such symptoms. Since there was no elderly woman around to discuss it with, I called a wonderful devotee friend and an excellent gynaecologist, Dr.  Vani. She had been guiding me since day one of my discovery.  What she said to me over the phone shook me completely.
I still remember it was a cold December evening but it was not the chill outside that bothered me but my frozen insides on hearing her over the phone that ran a shiver in my entire being. She said, "Navjot I think you might have lost the child because of some physical exertion". I couldn't believe my ears. I hung up and looking for a secluded place walked away to the temple area.
I sat on the pavement dazed, thinking hard and then I knew what had happened.  I had ended up picking up a bucket full of water by mistake and had felt a jerk too but had chosen to ignore it. Numerous thoughts ran in my mind. How could I have messed up such an important thing in my life? What was I going to tell my husband, parents and in-laws? Was my baby really gone? I was empty now because I wasn't careful enough…and so much more. My mind was clouded and dizzy. I was still in disbelief, my whole body was shivering. I couldn't contain it anymore, embraced myself and burst out crying. My anxiety had got the better of me and I had forgotten that i was never alone. I had forgotten where i was…at my Prabhu's Ashram, not just any other place, not an ordinary place.
In my howling I called out for Mother Divine. Not complaining but simply calling out for Her. 'Maa' I shouted out numerous times in desperation…I wished She could embrace me, I wished I could snuggle in Her lap and cry my heart out…what had I done? I cried out for what felt like a very long time. It had turned dark from twilight. The evening chill had numbed my fingers and toes. I felt frozen within, empty, weak and vulnerable. I was not ready to face anyone. I looked towards the hall where Swamiji would be giving His evening discourse. Most of the devotees seemed to have already settled there, I could hear the kirtan. I walked up to the old kutia (hut) where I was putting up and after changing into some warm clothes I slipped into my bed. I remember my last thought was of Mother Divine. I said to Her, "Maa do You hate me for what I have done, for the kind of person I am because otherwise why wont You come to me? Why have You left me alone?" and cried myself to sleep.
I probably had just drifted into sleep when I heard Anjali my roommate walk in. I woke up instantly. She said that Swamiji had come to see me. A very sweet and loving person, she noticed tears in my eyes and asked me what was wrong. But what was I to say? I just couldn't speak up. Swamiji walked into my room, took one look at me and asked Anjali to step outside for a minute. He asked me what the matter was?  Infront of Him, I couldn't stop my tears from flowing and blurted out everything.
My dearest, kind hearted and loving Prabhu put His hand on my head and blessed me and said, "Navjot I promise you I will hold your baby in 2014".
I looked up at Him and suddenly felt the load off my soul. I felt light, as if the past couple of hours didn't happen. He said that since He didn't find me in the hall He knew something wasn't right as I would never miss His discourse for anything. He pulled me up lovingly for not believing in Him.
"How could you think that I would let anything wrong happen to you?" He said.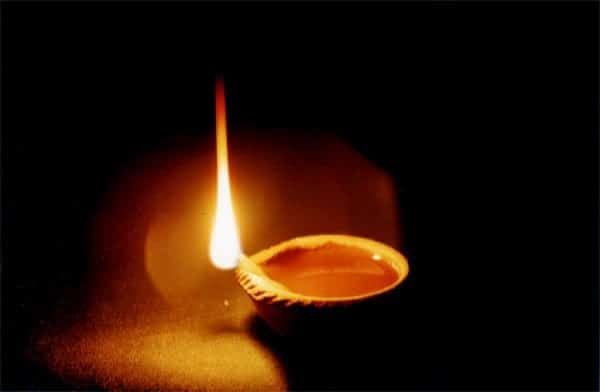 He didn't say anything about the baby except that i was to leave the following day and get my check up done and then write to Him.
I was so ashamed of myself. What was i thinking? I had always believed that whatever happens in my life was His wish, then how could i forget it all. Another realisation dawned on me.  He had walked out in the middle of His discourse just to check on me. It was the first time, he had ever done that. It was the first time, I ever saw him entering into a devotee's accommodation. For many, it may be nothing but for me it was a very big thing. I felt that I had called out for Maa and she had come in the form I revere Her in.  She had come to me and blessed me. She had once again established the faith in me, faith that I am never alone. And as this feeling set in I felt remorse. I realised what a fool I had been. I should have had faith in my Prabhu to do what is right for me like He always does. I felt tears rolling down my cheeks, tears of gratitude and also remorse for not believing and for not having complete faith and surrender.
I left for home the next day and went for checkups immediately. All was normal and my baby still there. I felt grateful to my Angel and begged for forgiveness for letting my faith wander. There were many other issues in the nine months that cropped up but smoothed out with my dear Lord's blessings. Even the delivery was nothing short of a miracle. And exactly as He had said, He held a healthy baby in his long graceful hands and lovingly named him 'Om'.
I wish I can find in me complete faith and surrender towards my Prabhu who is always with me, sheltering me and guiding me…I am truly never alone!
Many Pranams in Your beautiful Divine Feet my Lord.
Your humbled child,
Navjot.
---
This post was originally published on Swamiji's fan club website which no longer exists, to know more about that, refer to my intro part of the archives series here.
#TheWriteChoice
#TheWriteChoice
Original Screenshot :
Click to zoom
---