Hey you pretty lady, why envy me?
Clear your mind of jealousy and set me free.
What lies underneath you are not aware,
Scars and lines of wisdom and greyed up hair.
You don't know how my life has been,
Struggles and despise all of it I've seen,
Growing through all of it I became my own star,
We've both walked different miles & made it so far.
I talk wisdom of the little I know,
Look up on others and try to grow,
I do not judge the right or the wrong,
I too look at my dreams and wonder "How long!?"
Today I feel pleasant and so I rise and shine
Tomorrow when I am gloomy I might crib and whine.
You put me on a pedestal that's not even mine,
Lets just embrace ourselves than be feline?
Related Q&A
What do you do when you feel wronged and angry?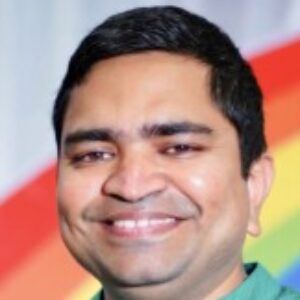 Biswam...
asked in Mental Health 2mo ago
What do you do when you feel wronged and angry?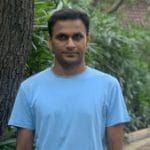 ajay S
replied 2mo ago
I have been through this feeling for a year. Let me share a short experience:
My father decided to get his house constructed. We got a friend who is a builder and we thought our problem is solved since in construction business lot of false promises are done. My father hoped atleast we will not get into that trap.
This was our biggest mistake. For their to till house got constructed, my father and mother had many sleepless night. When i realised the gravity of situation. I traveled to my father's place and stayed with them for 2 months and took matter in my hand.
My father was feeling bad for two things: 1) Builder promised me and he breached my trust. 2) He has taken money and didn't work.
I only said below 2 lines to my father and kept on iterating till house got completed:
1. My parents peace  is more important to me and not the money. With Shri Hari's grace, we will earn money back. But, how will i get this time back which we are spending on repenting on past. Let me and my brother get the house complete without worrying about what has be done in past.
2. Nothing can be done once the trust is breached. We can't explain that person because if the other person was sensible enough he wouldn't have done that. So, don't waster time thinking about him since he must be enjoying his life and you are wasting by thinking about him.
I ensured we talk about positive things in home as soon as that thought comes. I took ~4 months to get over it completely. But, in summary only two things works:
1. Remind yourself, your peace more important than thinking about what someone has done wrong to you. As Swamiji said once, "sometimes peace is more important than proving that you were right". Shri Hari will only stay in our heart when we are at peace.
2. Always see Shri Haris hand behind every situation we face since he wants us to learn something and come out of the test with flying colors. We all are Shri Hari's devotee, do you think he will anytime make us suffer or allow anyone to harm us!!
Hope it help!
-Jaisi Hari Iccha!!
Why do some people feel pleasure when they see others suffer?
Mukund M
asked in Mental Health 2mo ago
Why do some people feel pleasure when they see others suffer?
Anu D
replied 2mo ago
Great that you recognized this in others! I say why spend any energy knowing why this behavior exists! Instead make a deliberate effort to genuinely rejoice in others' happiness! 


Manifestations during advance meditation vs schizophrenia experience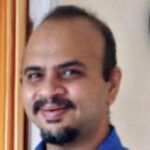 Vishal K
asked in Mental Health 2mo ago
How to know whether manifestations during advance meditation stages is not a schizophrenia experience?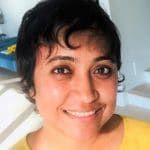 Nikunj
replied 2mo ago
Hi Vishal,
Hope you are doing wonderful! It's a very good question. In my mind, the best way to differentiate would be to witness what happens after the experience. Do you feel a change in yourself? What does life feel like, after that experience? How do others feel around you?  In my experience, a spiritual experience intensifies your devotion and makes you more humble (and not result into an inflated ego of feeling special and elevated than others) Can you stand seeing less fortunate beings in pain? The most remarkable thing is that people (including strangers) will share how they feel around you, even when you don't ask. These are the simplest things one would notice after a spiritual experience. 
Fearless to Fearful - How to overcome ?
Anonym...
asked in Mental Health 1mo ago
What are the few things you can do when the fear of the future haunts you day and night ? I understand that fears are just lingering thoughts in mind which have no meaning, still it is hard to concentrate on positive thoughts during such times. 
I have a good amount of positive thoughts and past experiences, however from the last few weeks the negative fearful thoughts of the future are taking over me. A very positive thought (example - blessings from Swamiji) doesn't stick for more than a few minutes, however a negative thought (example - feeling of loneliness in distant future) keeps haunting for hours and days. When surrounded by these negative thoughts, more and more random fearful thoughts of the unknown future keep coming and stay.
No matter how much past wisdom (through yoga, meditation, surrender to god) I have acquired in good times, in bad times nothing seems to be working. I was once a very fearless person with no fear of anything including death, losing wealth, health, etc. I have strong faith in swamiji and am an avid follower of Shri Bhagwat Gita, still not able to get away from all the negative thoughts. 
Based on past experiences, I know this time phase will also get over sooner or later, but wanted to check with our wonderful community if this happened with anybody else in the past and how did they overcome it ?
P.S:. I am posting this from a fake profile (sorry admins, I wish there was an option to post the questions anonymously).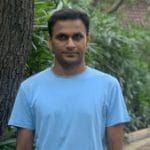 ajay S
replied 1mo ago
Hello Fearless devotee,
It completely depends on the what thought of future is bothering you like financial, health etc.
Many things you have already answered like having faith on Swamiji etc. 
Let me add about what I followed which helped me (this was guided to me by another Shri Hari Bhakt).
1. List down all the fear you have for future.
2. Write what worst case which can happen.
3. Write the mitigation plan for the worst cases.
Trust me when you read all the plans for worst case you will be out of the fear. Then, leave the rest in the hands on Shri Hari and Swamiji.
Remember that fear is also a kind of prayer. Convert you fear into prayer and magic will happen!
I pray to Shri Hari to help you so that you come out this soon!

Hope it helps!
-Jaisi Hari Ichha!
AUTHOR DETAILS
Mumbai, IN
Starting to write my story... The one that starts with peace and ends at peace
---