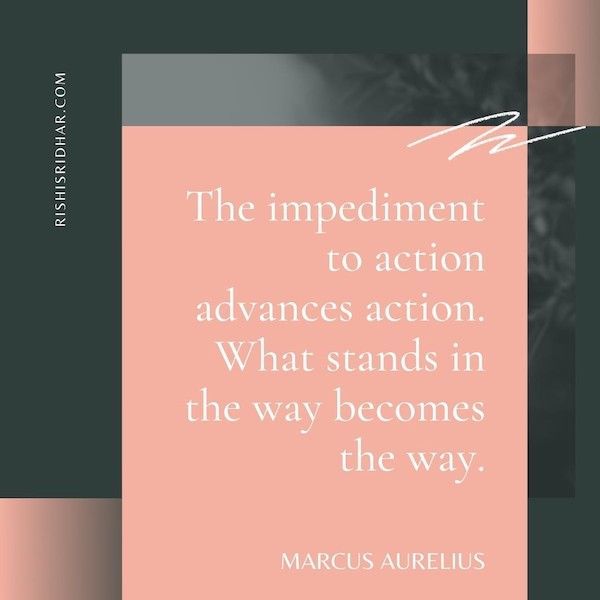 The impediment to action advances action. What stands in the way becomes the way.

— Marcus Aurelius
Michael Jordan, one of the greatest basketball players of all time, had to fight through countless challenges before seeing success. For starters, he couldn't make it to his high school basketball team. Jordan, however, never gave up. His philosophy, in his own words, was: "If you run into a wall, don't turn around and give up. Figure out how to climb it, go through it, or work around it."
Obstacles are a natural part of life. They test our patience, our courage, and our resilience. There are very few things in life that can stretch us to our limits the way obstacles can. It's up to us how we deal with them. Many of us get distressed under such circumstances and go on a "Why me" rant. This causes us to get disheartened and, in the worst case, can result in us prematurely giving up our dreams.
Alternatively, we can choose to use these hurdles as an opportunity to learn and grow. An opportunity to come up with creative solutions and to tap our inner resources. With a strong resolve, a positive attitude, and an unwavering commitment, we can overcome the toughest of challenges and ultimately realize our dreams.
Use your obstacles as springboards on your path to success.
---