Here is a story of Indian ancient culture blooming with the spirit of devotion.
Two sages were meditating on God for decades then their came a master. Master is known as the representative of God so both the sages were eager to ask the same question.
Master went to the first sage who was sitting under the banana tree and the sage asked " How much time it'll take to meet god"? Master replied "For that you need to count the number of leaves of the tree under which you are meditating and multiply that with ten thousand then you will find the number of years required .
The first sage lost his hope after thinking about the journey of seven thousand years and went back.
Now Master went to the second sage who was meditating under the neem tree and he asked the same question and the Master replied the same.
Master was surprised when he saw the second sage dancing out of happiness and asked " Didn't you calculated the number of years required? " and the sage replied " Firstly let me express the happiness for the confirmation of meeting with God"
In no time God was their in front of him.
Related Q&A
Is it Possible to Manifest the Divine with any Kind of Mantra or Sadhana?
Jai Shri Hari!
Different mantras are used for different purposes. And Different Sadhanas are done for different purposes.
For example, Gayatri mantra is used to gain wisdom, Mrityunjaya mantra is used to overcome the fear of death, Hamunan mantras are used for protection and Kartik Sadhana is done for better health and intuition etc...
My doubt is whether is it possible to manifest the divine by taking a sankalpa to have the vision of that respective deity disregarding the exact purpose of that mantra?
For example, Sri Suktam Sadhana is mainly done for material progress but if I wish to have a vision of Maa Lakshmi in a dream, Is it possible to manifest mother divine by simply taking the resolve before starting my sadhana?
Thank you.
Har Har Mahadev!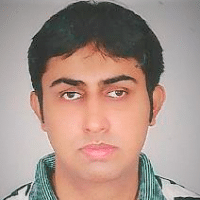 Varun Om
replied 4w ago
If you have that desire alone, it can be fulfilled.
However, it may not be fulfilled in the first attempt. You need to keep repeating it, by improving on things like concentration, bhava, virtues etc.
Keep purifying yourself. Keep increasing desperation (vyakulta) for divine. And one day it'll happen. If not in this lifetime, in some other. But surely, it'll be fulfilled if you don't abandon your desire.
After having a vision of Lord Shiva in dream at the age of 8 years, Swamiji went on to do sadhanas for 20+ years.
He was desperate for the vision of divine. Manifesting in form. Whom he could touch and feel.
He got dreams, siddhis and other experiences.
But his desire for the manifestation happened on 13th February 2011,after 2+ decades of sadhana, which included more than 45 purushcharanas of various mantras.
Jai Sri Hari 🙏
Question on Ganesh Sadhana mantra
Hello Friends,
In the book, 'The Ancient Science of Mantras' Swamiji has given details of Ganesh sadhana with the mantra, 'Om Vakratumdaya Hum' and in the Sadhana app it is with the mantra, 'O gum Ganpataye namah'. Now if someone wishes to do a real sadhana with Om gam ganpataye namah or some other Ganesh mantra( but not Om Vakratumdaya Hum for genuine reasons) , then where will one get the minute details of various mantras and shlokas that has to be chanted during the sadhana. For example the viniyoga of Ganesh Sadhana for the above two mentioned sadhanas are very different. Also, because I am not very good at picking up all the chants that Swamiji says in the App, I feel like I might miss some of the words.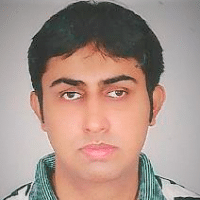 Varun Om
replied 9mo ago
I think if you're following the app, you don't need to worry much about speaking the shlokas yourself; you can just keep one-pointed concentration while listening to Swamiji's voice coming from the app.
And you can do the japa step mentally/etc.
As you keep listening with concentration, both the tune and words will make into your consciousness gradually.
Additionally, you can try searching on the google and may find the written form of the shloka on some site; just type few initial words and compare the found written form with the spoken one in app.
Jai Sri Hari 🙏
Any ideas to protect, promote and publicise Sanatana Dharma?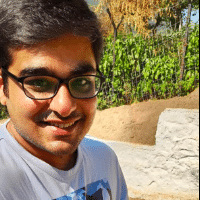 Mohit Om
asked in Sanatana Dharma 2mo ago
Dear Community Members - Jai Sri Hari🙏🏼🙂
Ever since Swami Ji's discourse on His birthday, I have been grappling with the fact as to what can I/We do, to do our bit for the Dharma, which is at the peril of extinction and needs immediate damage control. I have been strongly feeling that this existence is worthless if it cannot be of any use to the cause of our beloved Swami Ji.
I humbly request community members to share their ideas and wisdom around saving and propagating Sanatana Dharma. Please feel free to share conventional, unconventional, out-of-the-box, creative or whacky ideas. Things that can be done on a daily basis or periodically, individually or at a community level. Thank you so much for taking out the time to read this and choosing to answer (or not). 
p.s. some of the things I have whittled down with a bunch of other devotees are; 1. (educating myself first and then) Distributing Scriptures, Sadhana App Handbook, 2. Conducting a week long Srimad Bhagwat Katha, 3. Srimad Bhagwad Geeta Readings, 4. Spreading word about our amazing Sadhana App (online/offline) 5. Community Service 6. Daily/Weekly Satsangs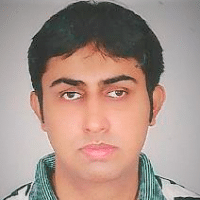 Varun Om
replied 2mo ago
I'd advise to do a sadhana – best would be Nav Durga sadhana in the upcoming gupta navaratra, with a sankalpa asking Mother Divine to show the path.
I had attempted the same in last June-July and can vouch for it based on the experience I got and the direction life seems to be taking since.
Btw, one's path for this purpose may not be exactly what one is thinking, so need to remain open and let divine show us what's best for us.
Jai Sri Hari 🙏
what is the method of Hanuman chalisa anushthan of 40 days ?
Neelam Om
replied 1mo ago
If you want to take the anusthan in bhakti bhav, then toh bas pyaar se shuru kar do expressing your intentions to Bhagwan for the same. And do it for 40 days and on the last day, offer favourite sweet to Bhagwan. That's it. But if you want to go with all the niyam, then toh consult the religious text on that... Niyam hi niyam hai☺️
This is my one cent on that. I personally do everything in devotion only. Rest I leave it to Bhagwan. Hopefully of some use.
Jai Sri Hari 🙏
I'm afraid, of the recent incident. I need help.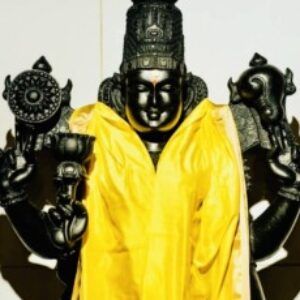 Darshit T
asked in Sanatana Dharma 2mo ago
Today before some time, i was happily going to eat Pani puri. I went by my bike but something happened. I was trying to take over a car from left hand side and there was a old man walking. I rang horn but he moved to Little right hand side and his hand was hit by my side glass and he fell on the ground. Having fear that people will not let me go anywhere, i didn't look at the old man and moved away. I am ashamed of this, don't know how to pashchatap😔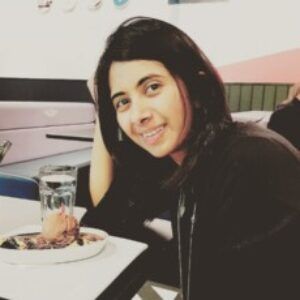 Komal Om
replied 2mo ago
Hi Darshit,
I am sorry that you are feeling horrible right now.
It happens. In a moment, time flies. Forgive yourself, you did the best you knew at that time. It wasn't easy but learn from this mistake.
If you want, try to go back to the same place and if there are vendors etc there, enquire about an accident that happened and see if you can find out whether the man is okay. If he is okay you will feel better.
AUTHOR DETAILS
Lucknow, IN
Everyone is Shiva. There is only Shiva.
---